T-Hub selects 5 start-ups to develop solutions for HSBC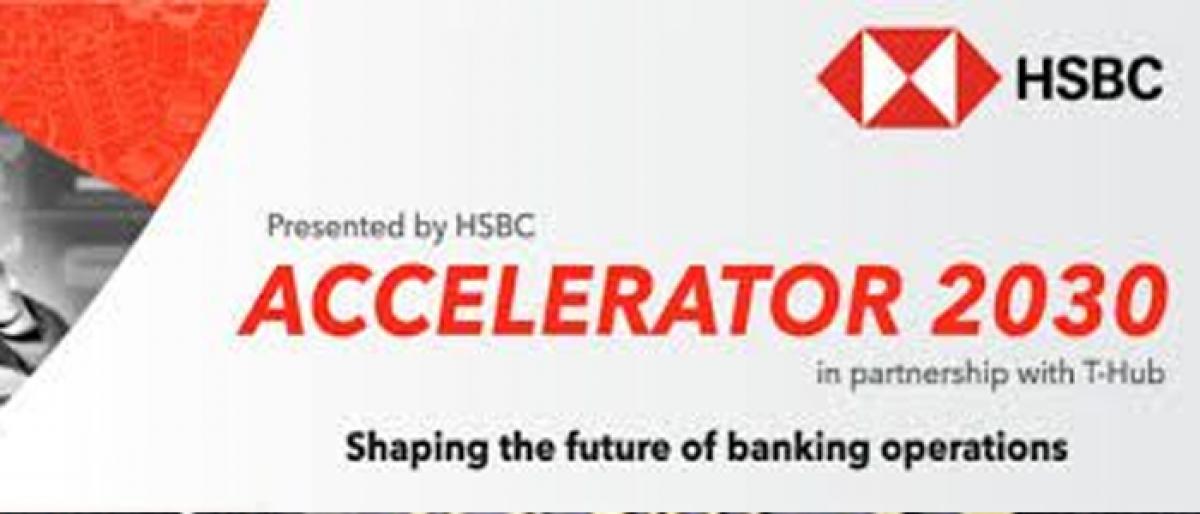 Highlights
THub, a global startup catalyst and HSBC, one of the worlds largest banking and financial services organizations, on Monday announced the selection of five startups in the first wave of the Accelerator 2030 programme
​Hyderabad: T-Hub, a global start-up catalyst and HSBC, one of the world's largest banking and financial services organizations, on Monday announced the selection of five start-ups in the first wave of the Accelerator 2030 programme.
The start-ups were asked to use Artificial Intelligence (AI) and Machine Learning in developing the PoCs, which were presented to a judging panel of leaders from HSBC Operations and a T-Hub team of finance, marketing, and emerging technology experts.
In May, T-Hub and HSBC selected five fintech start-ups out of 95 for an eight-week accelerator program where they would potentially have the opportunity to have their solutions applied to HSBC's operations globally.
Abda Digital, Tookitaki Technologies, Capital Quant Solutions, vPhrase Analytics Solutions and Morph.ai are the five selected start-ups.
After eight weeks of training, mentorship, and workshops by senior HSBC leadership, the company has decided to go ahead with the solutions developed by all 5 start-ups.
Abda developed a PoC for a use case within HSBC's Retail Banking and Wealth Management business, Global Publishing Services, Communications and Learning & Development functions.
Tookitaki developed a PoC for manual reconciliations across products and geographies within Global Reconciliation utilities at HSBC and reducing false alerts in Know Your Customer operations.
Capital Quant Solutions (CQS) developed a PoC for "financial spreading in Credit Services," with a potential reduction of up to 25%-30% in the monthly hours spent financial spreading. In the coming months, CQS will explore use cases for business, communication and analytics at HSBC.
Vphrase has developed a PoC for a use case with the Global Service Centres in India for Transportation reports. They are now exploring opportunities for many types of reporting across HSBC Operations.
Morph.ai developed Chatbot as a Landing Page resulting in a 500 per cent increase in conversions for the same marketing budget. Morph is now exploring opportunities for HSBC's retail and commercial banking businesses to generate sales leads.