How technology disrupts real estate sector in India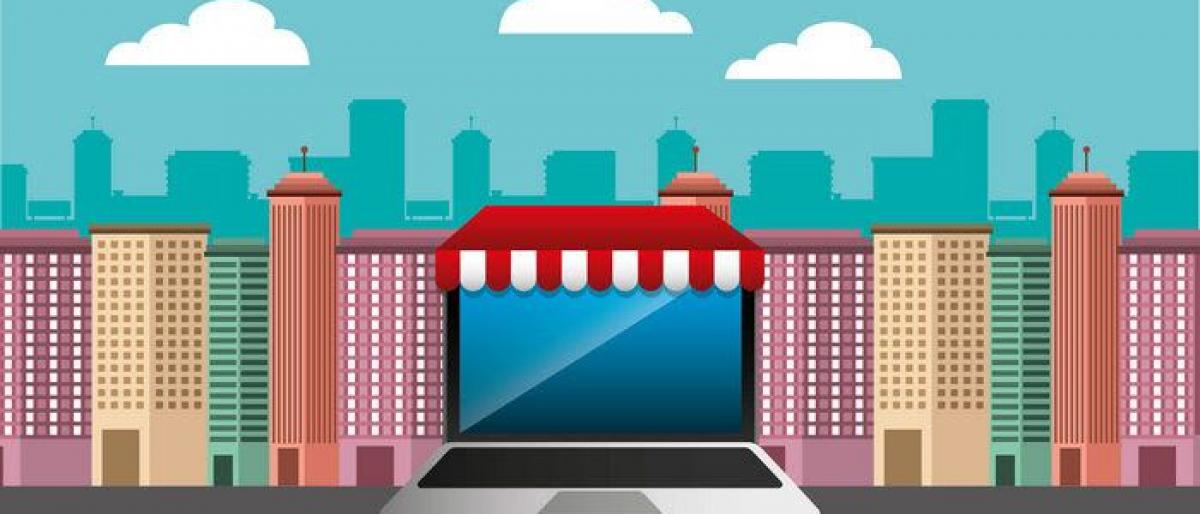 Highlights
Technology is disrupting different industries across the world, and real estate cant be far behind With the Internet opening up the market in unprecedented ways and taking a lot of the footwork out of finding property options, technology has led the real estate consultants to move beyond the traditional ways of prospecting
Technology is disrupting different industries across the world, and real estate can't be far behind. With the Internet opening up the market in unprecedented ways and taking a lot of the footwork out of finding property options, technology has led the real estate consultants to move beyond the traditional ways of prospecting.
As much as 70 per cent of modern real estate consultancies' prospects are today acquired through digitally-obtained leads. As big data and analytics become more integrated with the property brokerage industry, such consultancies are now 'cracking the code' in many innovative ways, including:
Obtaining and feeding deal and bid information into their company's central repository at the tap of a few buttons
Tracking data on projects' construction progress and regulatory compliances in real time and sales figures information
If we look at the larger picture of technology use in the real estate business, various new avenues and means of doing business are going to open up. Let us, for example, take crowdfunding.
Crowdfunding
Crowdfunding could emerge as a new way for real estate consultancies to add value both to developers and their customers. For instance, one could use the crowdfunding platform to raise small amounts of money online from several donors in order to finance a developer's project or venture.
Aggrieved buyers wanting to get their 'stuck' project completed may also take the consultancy's help with setting up an escrow account where the crowdfunded money gets deposited. When the project is completed and a cooperative housing society is formed, it could sell out some of the extra units in the project and share the profits with all such investors. Such advances in financial technology can and will revolutionise almost all aspects of the real estate business in the future. In particular, they speed up the entire transaction lifecycle of the residential real estate business.
Another area where technology comes into the picture in the real estate business is blockchain.
Blockchain
Blockchain has all the hallmarks of a real estate revolution in its own right. The underlying principle of blockchain technology is the distribution of digital information in a secure and efficient manner – information which can be accessed, albeit with some restriction, but not copied. This technology will usher in greater transparency, efficiency and accuracy in the Indian real estate sector which involves multiple parties, detailed due diligence and numerous transactions.
Given the rise of online portals, buyers have easy access to search real estate properties 'online.' However, the subsequent stages of documentation, past records, due diligence, registration and final closure, pose a real challenge - and blockchain technology - the next wave of digitisation - will make this process simpler.
Simply put, after identifying a property, a buyer can access title records, encumbrances, property taxes, etc from Government records. Further, using a passcode/private security key of the seller, a buyer (or his representative) will be able to access all previous property records such as maintenance payments, ownership, etc.
Once the property is finalised, the buyer can share these records with the bankers and mortgage can be arranged to post a digital due diligence. In addition, with digital signatures, payments can be transferred to the seller and the property can be registered in the name of the buyer.
All-in-all, with blockchain technology, a property transaction can be concluded faster, seamlessly and with limited manual intervention – enhancing the overall efficiency of the system.
Digitisation of records, implementation of RERA and GST are the building blocks for Indian real estate sector to emerge as a transparent and buyer-friendly one. Alongside, the implementation of blockchain technology - which is essentially a dynamic database of records offering 'viewing' rights to all but 'editing' rights only to the owner - will be a big leap forward in the ease of doing business in the real estate sector.
Considering that the world is still experimenting with this technology, it will take a few more years before we see blockchain technology being used to its utmost potential in the Indian real estate industry. However, it is definitely an integral part of the future of real estate.
(Anuj Puri - The author is Chairman of Anarock Property Consultants)
Interested in blogging for thehansindia.com? We will be happy to have you on board as a blogger.