La Tim Metal & Industries Ltd. rakes in sizable profit in Q1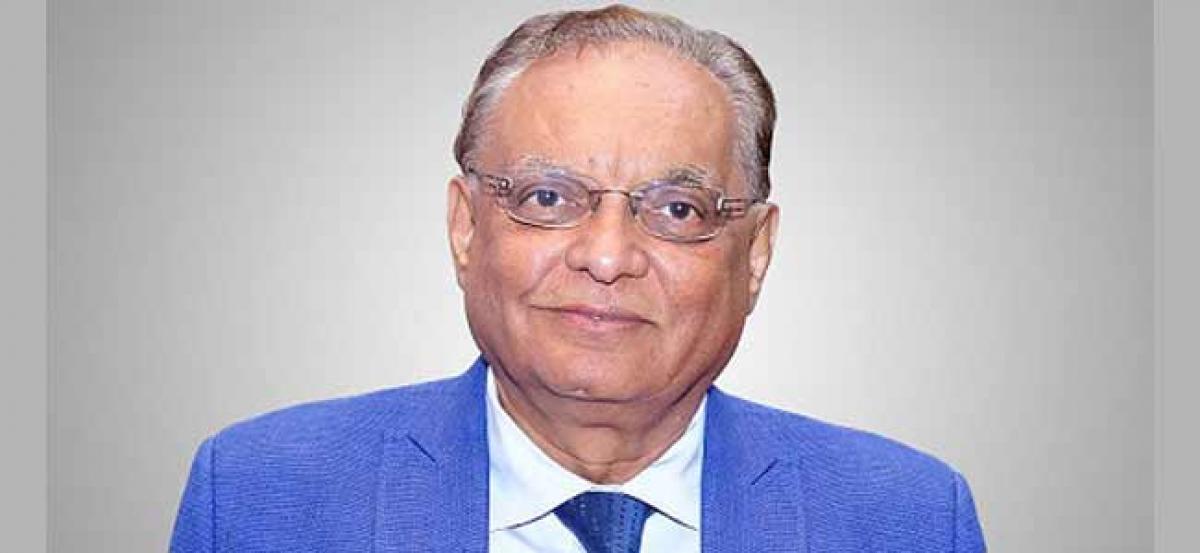 Highlights
La Tim Metal Industries Ltd formerly known as DRILLCO Metal Carbides Ltd has reported turn around and posted a consolidated sizable net profit of Rs 217 Crore in the quarter that ended on 30 June 2018 against the loss of Rs 146 Crore in the preceding quarter that ended on 31 March 2018
Mumbai (Maharashtra) : La Tim Metal & Industries Ltd. (formerly known as DRILLCO Metal Carbides Ltd.) has reported turn around and posted a consolidated sizable net profit of Rs. 2.17 Crore in the quarter that ended on 30 June 2018 against the loss of Rs. 1.46 Crore in the preceding quarter that ended on 31 March 2018.
The consolidated total income of the company went up to Rs. 73.74 Crore in Q1, which was Rs. 35.27 Crore in the preceding quarter. Earning per share (basic) was Rs. 4.23 and diluted EPS was Rs. 3.50.
For the year ending 31 March 2018, the total consolidated income of the company was Rs. 122.38 Crore with a profit of Rs. 25.43 Lakhs. The paid up equity share capital of the company was Rs. 5.13 Crore on 31 March 2018, which was raised to Rs. 8.83 Crore, presently. The company expects its turn over to reach Rs. 300 crore for the year 2018-19 and it is expected to cross Rs. 500 Crore for the year 2019-20.
La Tim Metal & Industries Ltd. is a BSE listed company and La Tim Sourcing is 100 per cent subsidiary owned by the company. This subsidiary has set up Umergaon plant. The Umergaon plant of the company, spread over 5 acres, commenced commercial production of Colour coated coils and profile sheets. This state-of-the art unit has all imported machinery. The plant's manufacturing capacity is 1.10 Lakhs tons per annum.
The company products are import substitution in line with Indian Government's policy of 'Make in India'. The company manufacturers pre-painted / colour coated galvalume and galvanized coils and profiles in multiple thickness, size and colour. They also manufacture and market printed steel coils in wood, marble, flower and other designs in vibrant colours. LATIM's high quality coloured, pre-painted galvanized, galvalume steel coils can be used for various applications like roofing, claddings, crimping, furniture, false ceilings, shutter doors, vehicle bodies, decorative containers and trunks etc. LATIM products are ideal for exterior and interior applications and general engineering applications. The products have bulk applications by Profilers, PEB Manufacturers, Wholesalers, Builders, Contractors, Architects etc.
La Tim Metal & Industries Ltd. has pan India marketing network. The company's headquarter is situated in Mumbai with branches at Chennai, Cochin and Jaipur.
Rahul Timbadia, Chairman of La Tim Metal & Industries Ltd. stated that the company is planning to set up similar plants at Vishakhapatnam and at Nagpur, in near future. La Tim has 100 acres of land in the industrial zone located on Khopoli - Pali highway, where they are developing a 20-acre Industrial Park. In addition, La Tim is also developing a 72-acre industrial park near Dighi Port, Raigad district.
Interested in blogging for thehansindia.com? We will be happy to have you on board as a blogger.