Dr Reddy's Q2 net zooms 77 per cent to Rs 504 cr on weak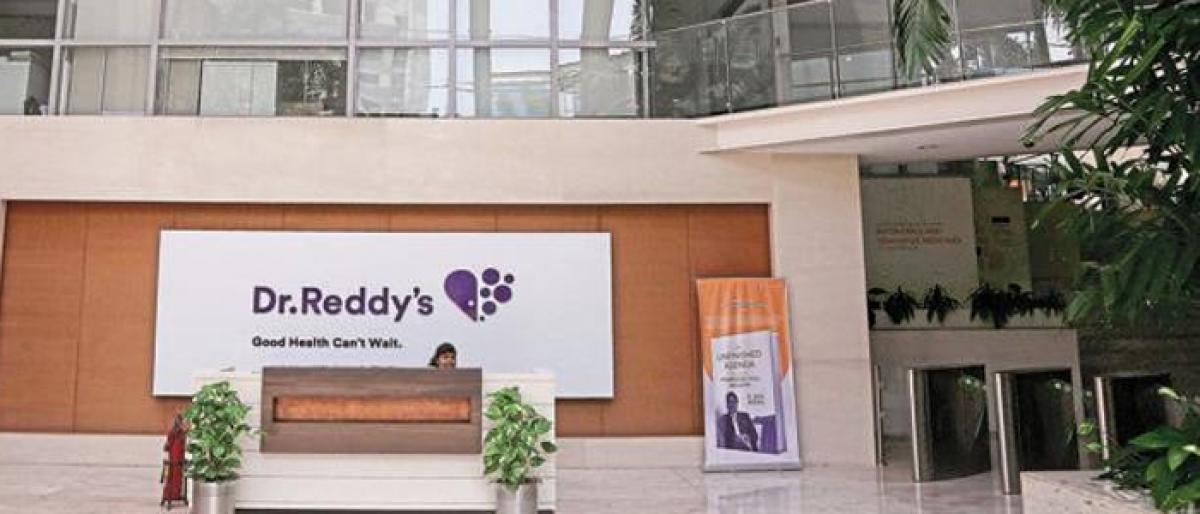 Highlights
Driven by contributions from emerging markets, India and favorable forex, Dr Reddys Laboratories net profit rose for the second straight quarter by 7684 per cent yearonyear to Rs 504 crore against Rs 3876 crore in the second quarter of FY18
​Hyderabad: Driven by contributions from emerging markets, India and favorable forex, Dr Reddy's Laboratories net profit rose for the second straight quarter by 76.84 per cent year-on-year to Rs 504 crore against Rs 387.6 crore in the second quarter of FY18.
Net sales rose 7.2 per cent on a yearly basis to Rs 3,797 crore. Revenue from pharmaceutical services and active ingredients rose 7 per cent on a yearly basis to Rs 600 crore, while revenue from emerging markets and global generics rose 36 per cent and 7 per cent respectively to Rs 750 crore and Rs 3,050 crore.
Operating income, or earnings before interest, tax, depreciation and amortisation, rose 25.5 per cent on a yearly basis to Rs 865 crore. The operating margin expanded to 22.8 per cent during the period from 19.4 per cent.
In a media conference here on Friday, Saumen Chakraborty, President, CFO and Global Head of HR of Dr Reddy's, said that revenues for the quarter under discussion were up by seven per cent to Rs 3,798 crore. It was Rs 3,546 crore in the same quarter last fiscal.
"There are multiple reasons for the growth in the profit. One is better business mix. And then product mix has also played a big role. Year-on-year improvement (of gross margins) primarily aided by contribution from new launches, improved leverage and better product mix," Chakraborty said and added, "There was a gain of Rs 46.4 crore on account of sale of rights relating to Cloderm brand (including its authorized generic) and profit on sale of antibiotic manufacturing facility in Bristol, US."
Revenues from India has shown eight per cent growth to Rs 690 crore while Europe sales declined by 21 per cent to Rs 190 crore in the Q2, primarily on account of higher price erosion in some of the key molecules, he added.
He said the US Food and Drug Administration audit is currently going on in their facility at Duvvada in Andhra Pradesh and as of the current quarter, cumulatively 113 generic filings are pending for approval with the USFDA including three New Drug Applications.
Of the total Abbreviated New Drug Applications (ANDA), 63 are Para IV filings and out of which the company believes 32 have 'First to File' status. The company spent Rs 371 crore on capex so far and is expected to invest Rs 800 to Rs 1000 crore for the full year.
Commenting on the results, a release from co-chairman GV Prasad said: "Going forward, our priority will be to resolve pending regulatory issues, and continue to work on execution and cost structures that will enable affordable medicines for more patients".