Matching moves with Jumping Jack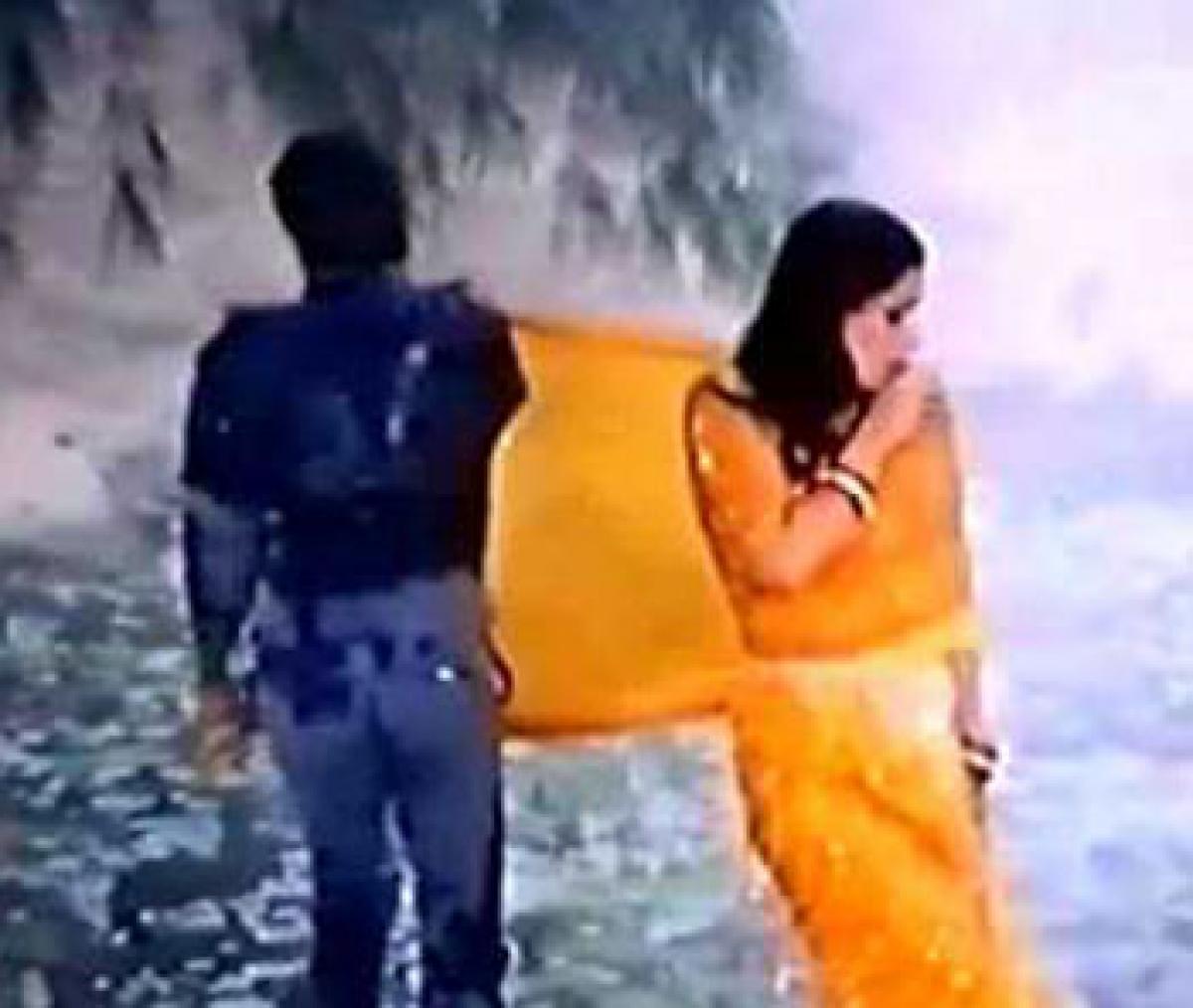 Highlights
Among the popular heroines over the past decades, Dimple Kapadia has a special slot among the Hindi film lovers of the '70s and '80s.  She had a big bang launch with the runaway blockbuster 'Bobby' in 1973. Subsequently, her disappearance from the public eye for over a decade after marrying the then superstar Rajesh Khanna and coming out of that relationship after it turned sour is a story every B
Among the popular heroines over the past decades, Dimple Kapadia has a special slot among the Hindi film lovers of the '70s and '80s. She had a big bang launch with the runaway blockbuster 'Bobby' in 1973. Subsequently, her disappearance from the public eye for over a decade after marrying the then superstar Rajesh Khanna and coming out of that relationship after it turned sour is a story every Bollywood lover knows.
As a marketing coup of sorts during that era, Ramesh Sippy wanted to re-launch her with his magnum opus 'Saagar' pairing her with Rishi Kapoor, her first hero. It was a different matter however that Rishi too had seen the see-saw of the box office fortunes affecting his career by then. As luck would have it, this film which also had Kamal Hassan playing a strong role, got delayed.
Sippy's delay was the perfect opportunity for Dasari Narayana Rao, by then a known name in Hindi films, to approach Dimple for his 'Zakhmi Sher', a remake of NTR hit 'Bobbili Puli'. This was in 1984, a good year before Sippy could manage to release his film.
Hence, this film is known by film chroniclers as her come back film, the second in her long list of 80 movies which she was seen from then on.Jeetendra, who was also the perfect launching vehicle for other southern heroines like Sridevi and Jayaprada, added one more beauty to his basic duty of wooing and booing.
The song " Dekha jo tujhko to pyar ho gaya" adds to the list of those mandatory ones where the coy heroine is aggressively pursued by the hero, who assaults her at every step , thumping her and manhandling her to show that he is head over heels in love with her. Jeetendra, known for his pyrotechnics passing off as dance moves has a jerky, unsure Dimple for company. May be that it is owing to her long absence from the world of showbiz, one surmises.
In what can be reluctantly condoned as an aberration of the '80s, the song switches track at two levels. Mechanically put together with rudimentary camera angles and locations which do not excite the creative aspects of the cameraman, the song has lyrics which go "hum se toh achchi sadi hai teri, gore badan pe lipti hui hai"… as a conscious Dimple wriggles her frame around the yellow saree! Then comes the part two when Kapadia comes bouncing at Jeetendra, taken aback by her aggressive expressions of love, wearing a short dress for telling effect.
This film was part of an assembly line which the Raos and Reddys of Telugu cinema generously remade into Hindi, starring their local heroes beginning from the thespians NTR and ANR to the later lot like Sobhan Babu and Krishna who followed them. Chiranjeevi, Nagarjuna and Venkatesh too saw their mega hits back home morph into a standard, stereotyped fare across the borders which had one man as a constant- Jeetendra.
As an enduring tribute to the southern cinemawalas who revived his moribund career, giving him nearly 60 films out of a total of 210 plus in his hero avatar, he went on to name his film production company Tirupati Balaji productions. The legacy is carried on by his daughter Ekta Kapoor who has named hers as Balaji Telefilms.