I think it's incorrect to call anyone Deshdrohi: Aamir Khan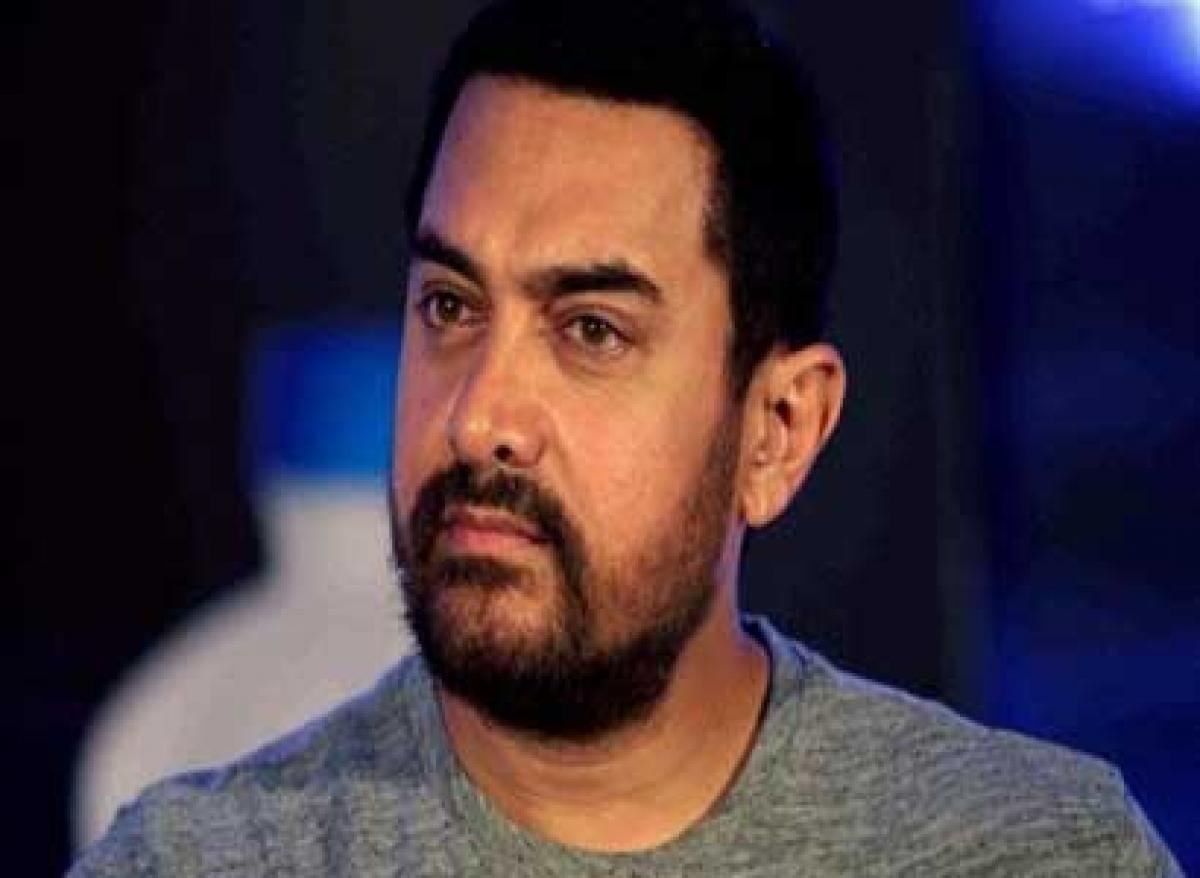 Highlights
Recently, Aamir Khan celebrated the successful completion of 10 years of his film, "Rang De Basanti" which is proof enough for Aamir having ample of...
Recently, Aamir Khan celebrated the successful completion of 10 years of his film, "Rang De Basanti" which is proof enough for Aamir having ample of love for his Country. Aamir has worked in films which have always imparted some good message to the audiences. This perfectionist's latest thought process which he and his wife discussed in the bedroom, about her fear, created a lot of controversies.
In the opening speech itself clearing the air, Aamir said, "I have never thought of leaving the Country" and that "I am born in India and shall die in India."
Message from the film, "Rang De Basanti-that has stayed with Aamir, "This film tells us that it is upon us that we take it to us to solve our problems".
Addressing his comment on tolerance Aamir said, "Some people have understood me. While some were upset with me. They were told that I want to leave the country. Which is not true? Hearing something like this obviously anyone would feel bad...But I never said that. Some of you, the media is also responsible for misinterpreting my statement. I'm born here and I'll die here only. I never thought of leaving this country neither did Kiran think so we would never take this step. Whenever I go out of India. I feel homesick in 2 weeks time only."
Aamir further added, "Everyone was told I want to leave the country and that I said India is not tolerant. The ones who are upset, I'm not surprised because they were given false information."
Adding on a positive note, he said, "But through the media, today I want to clarify that I never said India is intolerant. Every country has its positive and negative. Every country has its own culture, caste and community. India may be the only country in the world that has so much diversity and strength. I hate it when people try to divide it. I will again raise a voice if someone tries to divide us."Unity is our strength -I guess our PM said the same. There shouldn't be a division of the country. With folded hands I request people who are negative and trying to divide the country they should not do so. Look at my films and then decide could I ever like to leave my Country."
Aamir is really hurt that his patriotism was questioned and said, "Let my work talk. Look at my work. Why would I do Satyamev Jayate? Why should I do Satyamev Jayate? It's because I love my country. I feel happy that I am lending a hand in nation building. I belong to a freedom fighter's family. My great-grand uncle was Maulana Abul Kalam Azad. My wife had made me realize that I shouldn't have shared our private conversation at a public platform."

In all praises for his motherland, "Our country is a beautiful example of unity in diversity. Take my family for instance. My wife is Hindu. My two sisters are married to Hindus — Farhat is married to Rajeev while Nikhat to Santosh. My cousin Mansoor Khan has married a Catholic. I have three kids and they are half-Hindu and half-Muslim," he said. "Both Kiran and I never bring our religions into the picture. I am an Indian first and always will be an Indian. My grandfather fought for the freedom of India. Why would I not love the Country? I think it's incorrect to call anyone - Deshdrohi."

The above-mentioned statement of Aamir Khan is in response to this media reports- "There is a sense of fear more than there was earlier. I do feel there is a sense of insecurity. When I sit at home and talk to Kiran. Kiran and I have lived all our lives in India. For the first time, she said, should we move out of India? That's a disastrous and big statement for Kiran to make to me. She fears for her child. She fears about what the atmosphere around us will be. She feels scared to open newspapers every day. That does indicate that there is a sense of growing disquiet… growing sense of despondency. You feel depressed, you feel low… why is it happening? This feeling exists in me too."
By Lipika Varma
Subscribed Failed...
Subscribed Successfully...