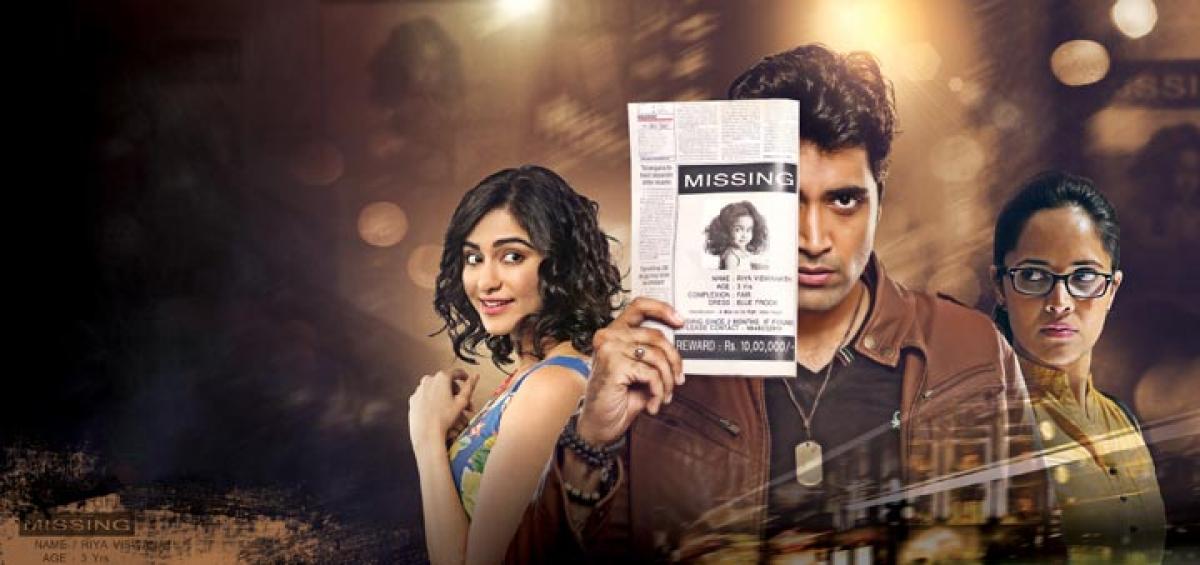 Highlights
A hep NRI software engineer, an eligible bachelor at that, gets a SOS call from his girlfriend who had spurned him for another under family pressure. 
A hep NRI software engineer, an eligible bachelor at that, gets a SOS call from his girlfriend who had spurned him for another under family pressure. The hero's classmate during his medical days, faces a crisis with her young daughter getting kidnapped and the mother suffering a near-murderous assault at the hands of the kidnappers.
Despite opposition from the US family circles and friends who do not want him to get into someone else's affairs, the righteous lover boy lands in India to unlock the mystery. Things get intriguing when the entire lot of people whom he interacts say that there was no child and worse, no kidnap.
Of course, the miserable heroine is adamant that she has lost her child, even as the husband, who is a shady control freak, affirms that he never had a daughter! What could have easily lapsed into a faux sci-fi, spooky fare blissfully stays mainstream as far as the story goes.
Written by Adivi Sesh who also plays the principal role, the film seamlessly moves across from USA to Hyderabad following the protagonist. Weaving together a series of believable sequences, involving a drug addict criminal, his African companions, a suspect garage owner and a police force who close the file citing lack of evidence, debutant director Ravikanth Perepu offers a crisp, watchable film.
In terms of performance, Adivi, being the hero with maximum screen space does creditably. His alcohol addiction, the anxious, deadlocked status he finds himself in during his investigation phase all come across effectively.
Adah Sharma, a favourite of budget- conscious directors, one presumes, shows the desperation of a mother who has lost her precious child to criminals convincingly, morphing from the reluctant lover girl in the flashback to a woman whom the world feels needs psychological help.
When all seems lost with the police force shown as bumbling and disinterested, the director adds a definite zing to their existence onscreen with two characters Anasuya Bharadwaj, the small screen star and 'Satyam' Rajesh, who is efficient as the nasty, nosey cop.
The quick methods they adopt in zeroing in on likely suspects and their process of investigation add to the suspense, which is unraveled in a series of short bursts, untied circumstantial knots and allowing the viewers to piece together the climax by leading them to it.
If it is true that cine buffs are only keen on watching good cinema, with or without big names and bigger banners, then 'Kshanam' deserves a dekho for sure.
Typically nurtured Telugu film fans, bludgeoned to submission by the antics of the 'legends' and icons may be disappointed if escapist action fare is what they look out for in this film, which is western in its approach and local in its thematic take and presentation.
Film Name : Kshanam
Cast : Adivi Sesh, Adah Sharma and Anasuya Bharadwaj
Direction : Ravikanth Perepu
Genre : Thriller
Likes : Racy pace, Adivi Sesh and Satyam Rajesh
Dislikes : Nothing much
Subscribed Failed...
Subscribed Successfully...