Prakash Jha: I feel the whole JNU issue is being orcastrated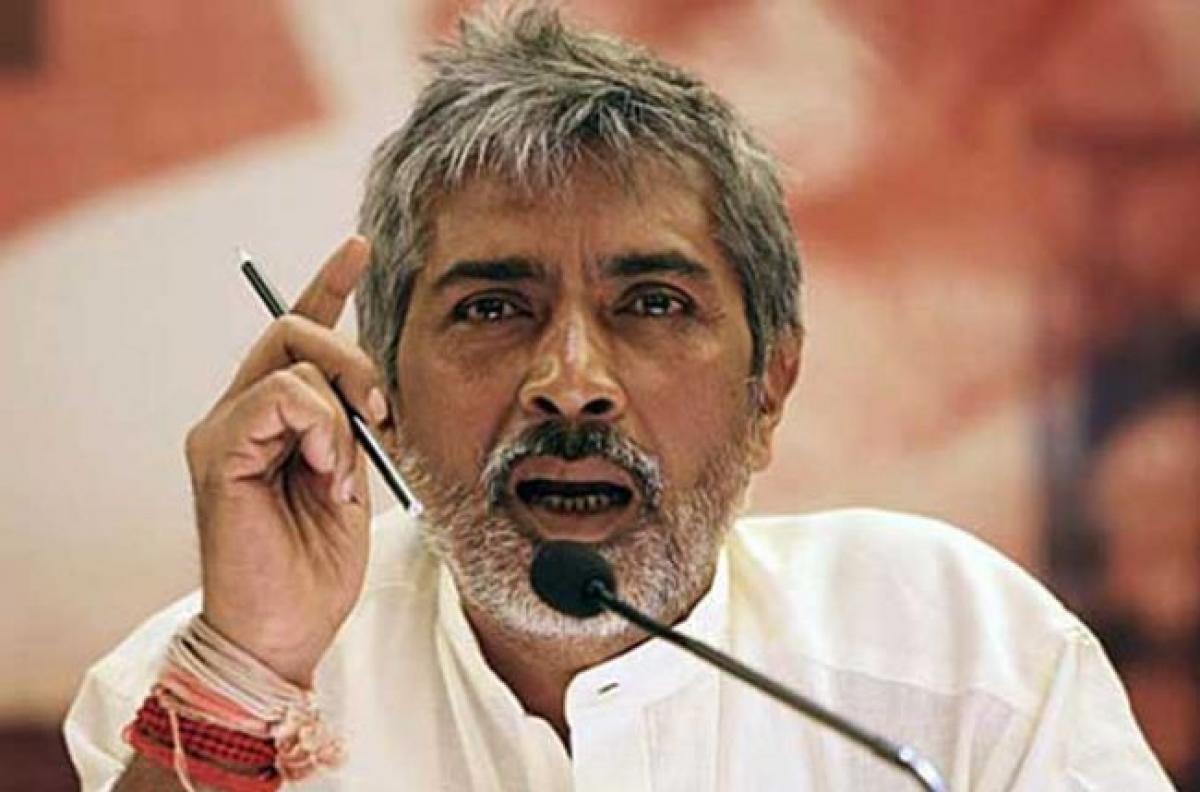 Highlights
Prakash Jha talks about his "Hard Hitting films, making film with female protagonist, censor certification and whether he will make a film on burning issue -JNU in an exclusive chit chat with Lipika Varma.
Prakash Jha talks about his "Hard Hitting films, making film with female protagonist, censor certification and whether he will make a film on burning issue -JNU in an exclusive chit chat with Lipika Varma.
Having directed films with strong male leads in all his films- Apaharan, Rajneeti, Gangaajal, etc, it is needless to say that Prakash Jha has moved from making male lead films and switched over to making female oriented subjects. Explaining why, Prakash Jha's first choice on making a female oriented subject was not because in the recent past many women oriented subjects have done well at the box office.
"Yes this female oriented subject, Jai Gangaajal is not at all because many such films have done well. For me a lot of things matter, I never have a story, I always channelize things - like the requirement of the structure, and its texture, my learning's from the past and something that I have behind my mind. I resonate with whatever is happening around me. I am a little more aware as I keep my eyes and ears always open which slowly and gradually helps me weave a story. I want to narrate even a complex a story for even a child to understand it. Just like the Bhagalpur happening this district needed a Police officer who could handle the electoral situation without any hindrance, so at such juncture a female police officer is send to this district. Usually, people opine that a female is always weak. Priyanka is deputed on instructions from her seniors that she just have to be there doing nothing. However, this female officer proves to be opposite to their thought process being the upright kind she tries to do justice and follow the righteous path always."
Priyanka was our first choice. No sooner did we decide to engage a female Police officer she came to my mind. She belongs to Bareily, she has the knowledge of U.P environment. She connects well to my character and she does look the perfect Police officer as well. I was only hesitant to cast her for her busy schedule but she was keen on doing the character."

Prakash always makes a film based in the North belt-"It's very simple. I narrate stories from the Hindi Belt actually-M.P., U.P and Bihar. I have grown up out there so it is easy for me to understand the language. I cannot make a story based in Bangalore or Hyderabad simply because I don't understand the language. If I do so then I will have to learn the language first. For me to relate story in my language will be true and honest to my knowledge."
Adding more he says, "For me making a love story on a boy and a girl who are in love and then separate, does not entice me much. However, experiences from the society and the political environment also some real incidents impress me more. It has enough of drama and thrill as well. We have a wonderful society where we see a lot of things going on...political ups and downs etc."
So will Ajay be seen in a cameo role in Jai Gangajal? Why in a cameo? If he has to be there woh Pura lead role hi karenge."
But do you not consider Ajay to be your Lucky Charm? "Arre yeh lucky charm- varm kuch nahi hota hai. The film does well on its good content always."
Does Jha allow the actors to take the onus of doing the research to perform a character? "They are more than welcome to prepare a role accordingly. Which most of the theatres actors do. Undeniably;it's my duty to update my actors about the character much in advance. For this I part with my research work and also give them reference books. I cannot expect Saif Ali Khan or Deepika to know about, "Mandol Commission" or if he plays a "Dalit" I can't expect him to know everything about them which I have conceived. Yes, before coming to the shooting location everything has to be in place that's how I work."
Comparing the style of Ajay and Priyanka he adds, "While Ajay is very spontaneous. Priyanka has 1000 of queries before she prepares for the character; however she too is spontaneous and prepares for her role in perfection."
About his love hate relationship with the censor certification, he adds, "As usual, I was told for 12 cuts by Phelaj. The simple colloquial bhasha – words like saala,randi khana aur khanta. Were asked to be removed. I went to the tribunal and have re received a U-A Certification."
Lastly, will Jha make a film on the burning topic like JNU? "Indeed the whole issue has a lot of drama and comedy. A lawyer asking bail for the students –the manner in which he has put it forth is really surprising. For me such incidents happening in the society brings in so many queries in my mind. Bringing in development in our Country and individual is a good thing, but if a boy who commits suicide, also his parents who under financial pressure have sent him to study and what happens out there, becomes important for me to know the right thing. I feel the whole issue is being orcastrated. I have no plans to make any film on the JNU issue right now."
By Lipika Varma