I'm the queen of rejections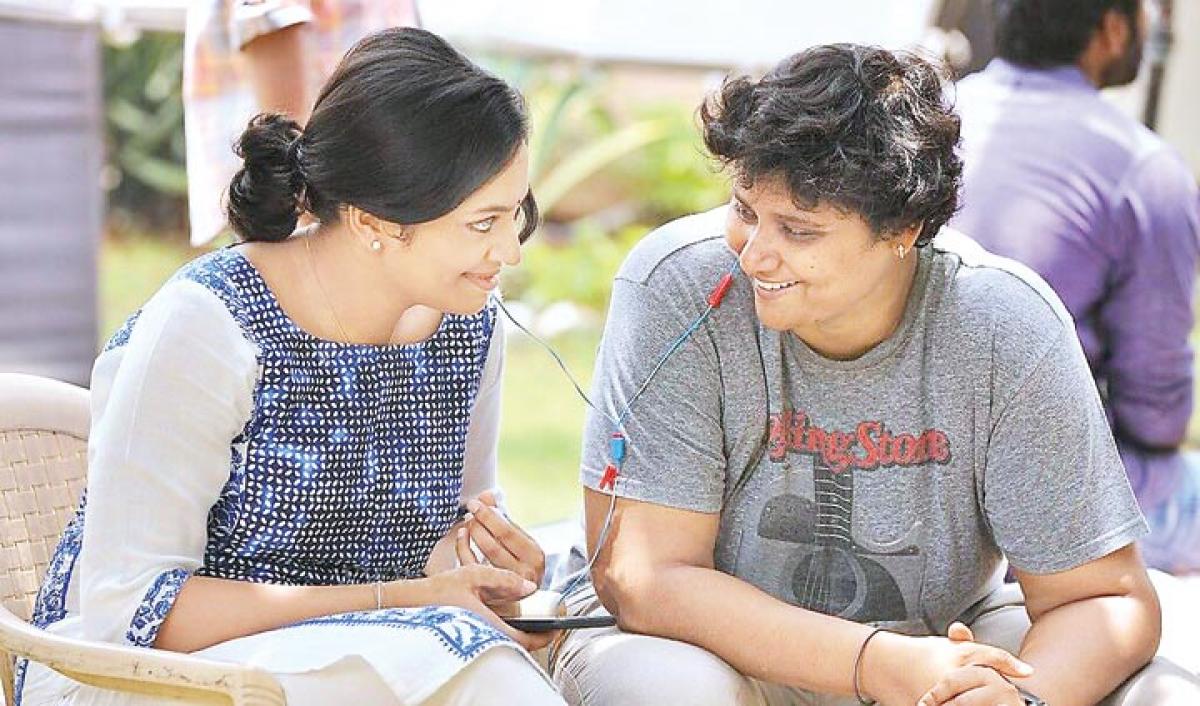 Highlights
BV Nandini Reddy followed her promising debut 'Ala Modalaindi' with a damp squib 'Jabardasth'. Her next release 'Kalyana Vaibhogame', she points out, was supposed to be her second film.
Nandini Reddy opens up about 'Jabardasth' debacle, what inspired her to write 'Kalyana Vaibhogame', how she bagged the flick despite starry setbacks and association with actor Nani
BV Nandini Reddy followed her promising debut 'Ala Modalaindi' with a damp squib 'Jabardasth'. Her next release 'Kalyana Vaibhogame', she points out, was supposed to be her second film.
"I wrote it even before my debut film but since it deals with marriage I had my own fears whether I can do justice to it. Also, I felt I lacked the experience, so I put it aside to focus on 'Ala Modalaindi'," she recalls, adding that she made 'Jabardasth' out of fear and insecurity.
"I shouldn't have dealt a story like it. I didn't tell it with interest, rather with fear. I was advised to do a different subject after my first film instead of another rom-com but I take the blame on myself. I could have said no. Nonetheless, it was a big lesson. Henceforth, I will do stories only which I like."
Her second film's dismal show made Nandini to hang around for a producer. "It's not easy to find a producer when you deliver a flop, right? The budget required to make 'Kalyana Vaibhogame' was Rs 3.5 crore. Initially I narrated the script to three-four heroes and they have turned it down. But I was sure about the story.
Generally if a couple of heroes reject my script, I overlook it to work on another but I was pretty confident of 'Kalyana Vaibhogame's prospects. A journalist friend advised me to search for a boy and a girl instead of a hero and a heroine. I simply took his advice. I liked Naga Shaurya in 'Chandamama Kathalu' and roped him," she recollects.
So why was her script turned down by the three-four heroes? Breaking into laugher, she replies, "They didn't give me any particular reason. My career is filled with rejections. I'm the queen of rejections."
Nandini insists Mani Ratnam's 'Mouna Ragam' inspired her to pen 'Kalyana Vaibhogame'. "In 'Mouna Ragam' one of the characters is not interested in marriage. What if the two are not? It triggered me to conceive and pen the romantic drama.
The current generation's attitude towards marriage is different and they are not bothered about divorce. Relationships start and end in no time. Divorce was a taboo 30 years ago but it isn't anymore now. The transformations generations are undergoing, questioning the very existence of marriage as an institution, apprehensions and what makes a good marriage, etc., will be addressed in the film."
Moving forward, Nandini wants to delve into deeper waters as far as film's genres are concerned. "I hope I'm not made only for rom-coms. I don't want to repeat myself. My next is a serious love story," she affirms. As much as 'Ala Modalaindi' established Nandini's career, it cemented Nani's place as a bankable medium-budget hero. Prod her if she still maintains the same camaraderie with him and she reveals that their lives have moved on.
"Nani is an actor. We did one film together and life moves on. He is busy with other films. We want each other to succeed. We were good friends earlier but people move on, right? That doesn't mean any fights happened between us. I'm not a person who gets agitated very easily. You lose touch as people get busy with other stuff."
While her body of work may be less, Nandini has been in the industry for the past 15 years and she feels Tollywood's storytelling is bound to change for good. "Of late, formula films have been rejected. The fact that a film like 'Nannaku Prematho' succeeded is a big leap. I never imagined a hero would accept a script like that.
May be it stemmed from the rejections of his previous films. But the fact is our heroes have sensed that audience is getting bored of formula stuff. I feel content-driven cinema will drive Tollywood sooner than later," she ends.