SRK returns to the genre of obsession!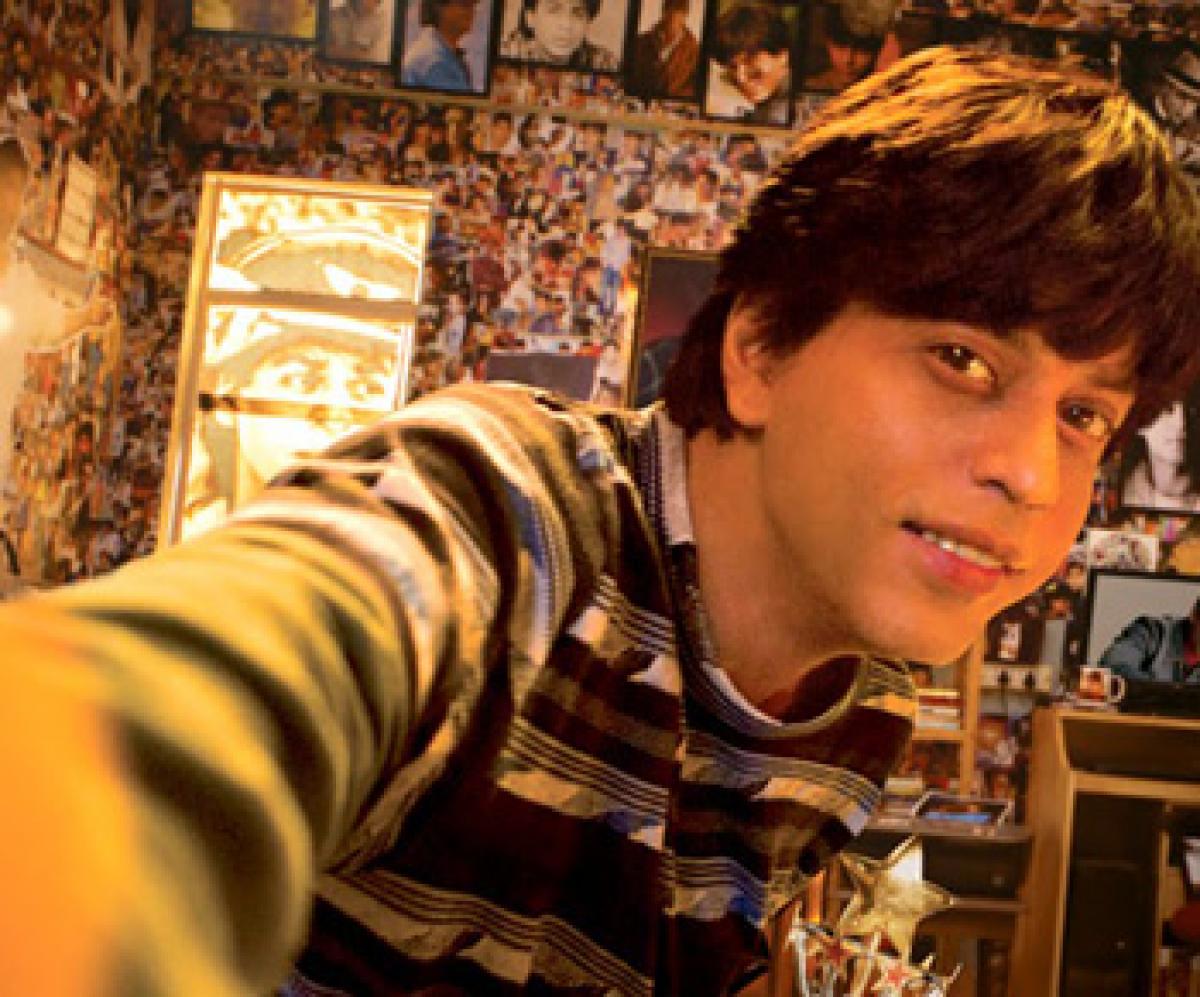 Highlights
The trailer of 'Fan' was released about a week ago. True to the power of superstar Shah Rukh Khan, the trailer got 10 crore plus hits. That is...
Trailer of the movie 'Fan' does appear tad repetitive of the 'Darr' movie theme, which indicates that the superstars are now running out of themes
The trailer of 'Fan' was released about a week ago. True to the power of superstar Shah Rukh Khan, the trailer got 10 crore plus hits. That is phenomenon. Filmmaker Karan Johar called it "The trailer of the decade". I found the statement a load of cow dung. It is a well-made trailer, no doubt, but it does not come anywhere near being trailer of the decade.
Trailers of films like 'Baahubali', 'Ghayal Once Again' and even 'Hate Story 3' created a more viral effect and had more spunk. But my idea behind this article is not to put up a contrary view against Karan Johar. Simply put 'Fan' marks the return of SRK to the genre of obsession and stalkers after almost 22-years. Mark the intriguing coincidence here 'Anjaam' his last movie in this genre came out in April 1994. 'Fan' will be coming out in the same month.
To those who are uninitiated on SRK's initial history please note that SRK announced himself to the Indian audience with 'Deewana' in 1992. But it was his act as an obsessed stalker of women, with a deceiving soft exterior and dark hidden dangerous side, in both 'Darr' and 'Baazigar' that established him in the reckoning as the king of Bollywood. If not, King Khan, one of the three trios of Khans ruled Bollywood in the 1990s.
'Baazigar' came a month before 'Darr' and in one of its most remarkable spine-chilling moment had a girl thrown off the building, where she has come to meet her lover whom she thinks of getting married. Then comes 'Darr', where Shah Rukh played the screen name of Rahul for the first time.
Rahul is a spineless stalker who almost ends up killing the husband of the girl he stalks and at least two innocent men in his quest for love. This Rahul was unlike the future softie Rahuls, which SRK essayed later. Most Indian women fell for the dimpled man on the screen.
Although, trust me not, many would appreciate being stalked in real life by a man, who is even half Ajay or Rahul. For instance, I never understood how Kajol's character cries when she sees SRK dying in his mother's arms. I would simply spit in the face of a man if I knew that the psycho had killed my innocent sister just to settle scores with another man.
The usual problem of Bollywood of overdoing things, which work at the box office and we got 'Anjaam', which overdid the blood and gore bit. SRK kills almost anything that moves around his lady love Madhuri Dixit and then gets a stroke. Madhuri cures him and then kills him, in the process she dies too. The only one who came alive out was the audience. Somehow the ladies, this time, could not concentrate on SRK's dimples once they saw Madhuri walking around in a blood-soaked pajama because the baby inside her womb is killed by stalker's partners in jail.
The difference in 'Fan' will be SRK gets to play the guy who is stalked. So it's a kind of reversals of fortunes here. But here is the historic problem with superstars revisiting their initial movie themes. They don't work. The audience can see through the fact that the superstars are now running out of themes.
The most famous example of this is Amitabh Bachchan's 'Agneepath' in the 1990s. Despite being an extremely well- made movie and gaining the status of a classic after many years of its release. 'Agneepath' largely failed because many saw it as a 1990s remake of 'Deewar'. The audience found that boring.
Will 'Fan' consolidate SRK further or will it be the beginning of the end of SRK? We do not know. 'Fan' comes from the same makers who gave us SRK's first major hit and then helped him to change his image. Mark my words either SRK will go blazing at the box office yet again or this might be the end of his sultanate. 'Fan' will deliver nothing in between.
Subscribed Failed...
Subscribed Successfully...