Casting Arjun and Kareena was actually a fan's idea: Balki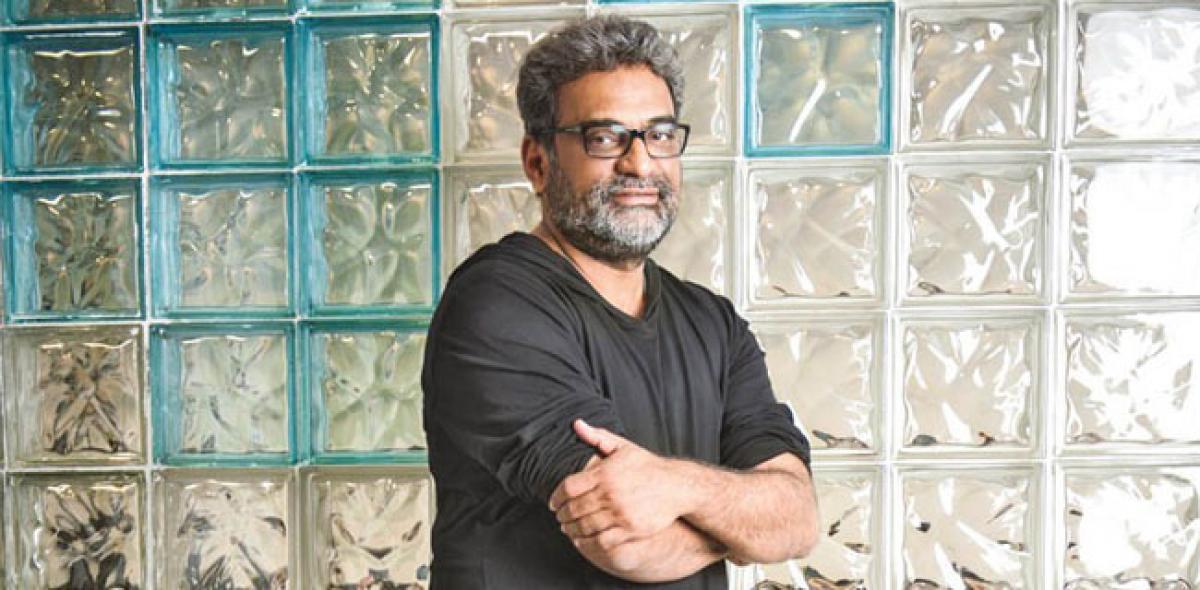 Highlights
When 'Ki & Ka' was announced with Kareena Kapoor Khan and Arjun Kapoor last year, it took everyone by surprise.  Ask Balki, branded for narrating...
Balki continues to surprise with his brand of films the latest being 'Ki & Ki'. The director, who was in Hyderabad to promote the romantic-drama, justifies roping in Kareena Kapoor and Arjun Kapoor and the whacky plotline
When 'Ki & Ka' was announced with Kareena Kapoor Khan and Arjun Kapoor last year, it took everyone by surprise. Ask Balki, branded for narrating thought-provoking stories in a simple yet stylised way, why did he chose the unusual jodi and he responds by saying that they fitted his vision of the characters completely. "I was looking for someone who did not possess any femininity in him.
At that point, one of Kareena's fans sent me a picture of Arjun and her being spotted at an airport. He asked me to make a film on both of them because their combo looks very good. Later, when I met Arjun I asked him a few questions like 'Does he sweep, cook and do house chores? He replied he is an alien to such things.
Then I thought someone like him, who is so masculine, perfectly fits the role that I etched. And Kareena can pull of any role with élan, so I had her on board. But what makes 'Ki & Ka' so much fun is that you will not see the hero or heroine in stereotypical roles but the characters."
Set in the backdrop of Delhi, Arjun plays a progressive house husband while Kareena will be seen as an ambitious, career-oriented woman married to Arjun in the film. How does this unusual plotline, where the husband and the wife swap their responsibilities, connect to the contemporary audience? "It's a fun and light-hearted script and I was always looking to pick scripts that people are curious to know more about.
Moreover, regular is boring and I enjoy exploring the unusual and relish having an element of surprise in my films and that's how I have been. If you look at my previous films, I always wanted to be different–break the stereotypes in terms of storyline and cast.
There wasn't any inspiration to pen the story but I've seen enough instances in real life that prompted me to write a script based on gender role reversals. But I'm sure you will fall in love with the characters," the 'Paa' director promises about the April 1 release.
So how difficult was it to make them look like a real-life couple? Turns out, it wasn't. "Both of them share a great camaraderie and fortunately their friendship played a pivotal role in making their on-screen chemistry come alive. Since the story itself is hatke, you need actors who are comfortable with each other because the marriage and their compatibility should look real and good on screen."
Asked whether men will start sharing the load of household work after watching the film and Balki smiles, "I don't know!" And does he practice in real life what he preaches? "Actually my wife (Gauri) accuses me of writing things that I never preach (smiles). She tells me to practice at least 10% of what I preach (smiles). But I say if I practice, then what is the fun of preaching? So the whole point is that the fun lies in wishing and imagining 'life was like this'," he quips.
Earlier in the day, Kareena and Arjun took a volley of questions at a press conference in Hyderabad. To a question on what Arjun learnt from Kareena, he replied, "I learn with each film but it's not a conscious thing to learn from one individual. She (Kareena) is a fabulous co-star, has been in the industry for a long time, and mastered the art of being patient," said Arjun.
Subscribed Failed...
Subscribed Successfully...