Films need financial support from government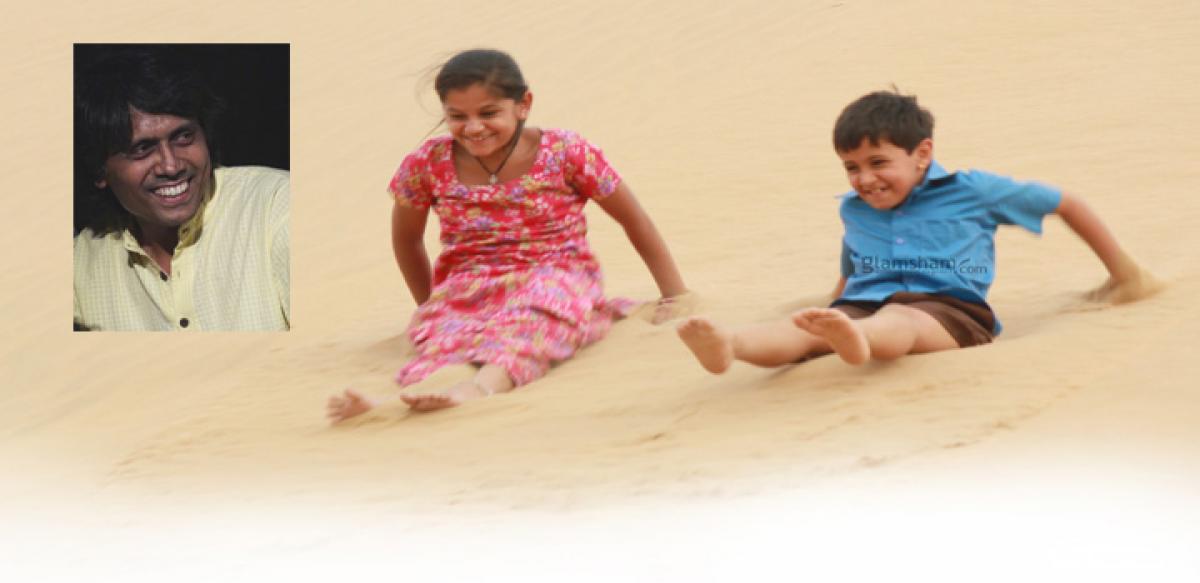 Highlights
Awards and rewards have never really mattered for this director. But they have always come his way. The latest being the movie 'Dhanak' (Rainbow)...
Film director Nagesh Kukunoor's latest offering 'Dhanak' (Rainbow) won the Best Film award at Zagreb in Croatia. He speaks about his stint in film industry and the issues he ends up dealing with
Awards and rewards have never really mattered for this director. But they have always come his way. The latest being the movie 'Dhanak' (Rainbow) winning the Best Film at Zagreb in Croatia. This is what Nagesh Kukunoor stands for. The ace director says, "I had no idea of making my own film when I first came to India.
It's always been my love and passion for being in the field. This led me to Padmalaya Studios to work on a project of 'Veer Hanuman' serial. I went at 10 am. The person who called me came at 11 am. The actors came around 12 pm and we broke for lunch. This was India for me. Looking at the plastic 'Ashokavanam' sets and the heavy makeup on the face of the actress enacting the role of Sita put me off. This was the defining moment. I decided to make my own films.
In Nagesh's opinion 'Filmmaking is a selfish process'. He says that he would like to ignore the audience and enjoy every part of the films. "How can I make films for the audience that I don't know? Each one would have their own likes and dislikes. I have always been influenced by American cinema and it's been a 'fish out of water' journey. I have never taken up projects with any particular theme.
All of them have come in a very natural process and have reached the final production stage purely on merit," he says.
Nagesh points out the issues in 'distribution' network of films in India. He says that for any distributor, the bottom-line is the success of a film and they too cannot be blamed for it. However, he extols on the various available options for budding filmmakers. "There are many opportunities today.
Films can literally be made at zero cost. There are people who make short films even using a mobile phone. And the reach of internet is phenomenal. There is a good chance of the films reaching out to every nook and corner of the world," Nagesh shares.
Nagesh states that it is very important that the Government always keeps enhancing the financial support system for producing films.
He says that this becomes very essential as it frees the director from many different situations where his freedom gets compromised. "The more the Government provides support, the more would be the production of films which do not cater to the market parameters. In terms of film festivals, India has many happening festivals, but they still have to go a long way when compared to the International Film festivals," he says.
The 'Hyderabad Blues' famed director says that it's been a long time since he made anything, which captures the essence of Hyderabad. "I would soon be working on one such subject. There is a still lot to be done in the field of filmmaking. It's a never ending long journey. One has to keep re-inventing and discovering the new.
And of course, things also happen by chance. I was never intended to act in films. After all auditions, I felt that I did not get any actor who had the much needed American Indian accent needed for Hyderabad Blues' and I decided to jump into the role. So it's important to have a focus of first enjoying your work. You have to do it for yourself first, then for others," Nagesh signs off.
Subscribed Failed...
Subscribed Successfully...