Movie Review: Ki & Ka - Packaged well, but with little soul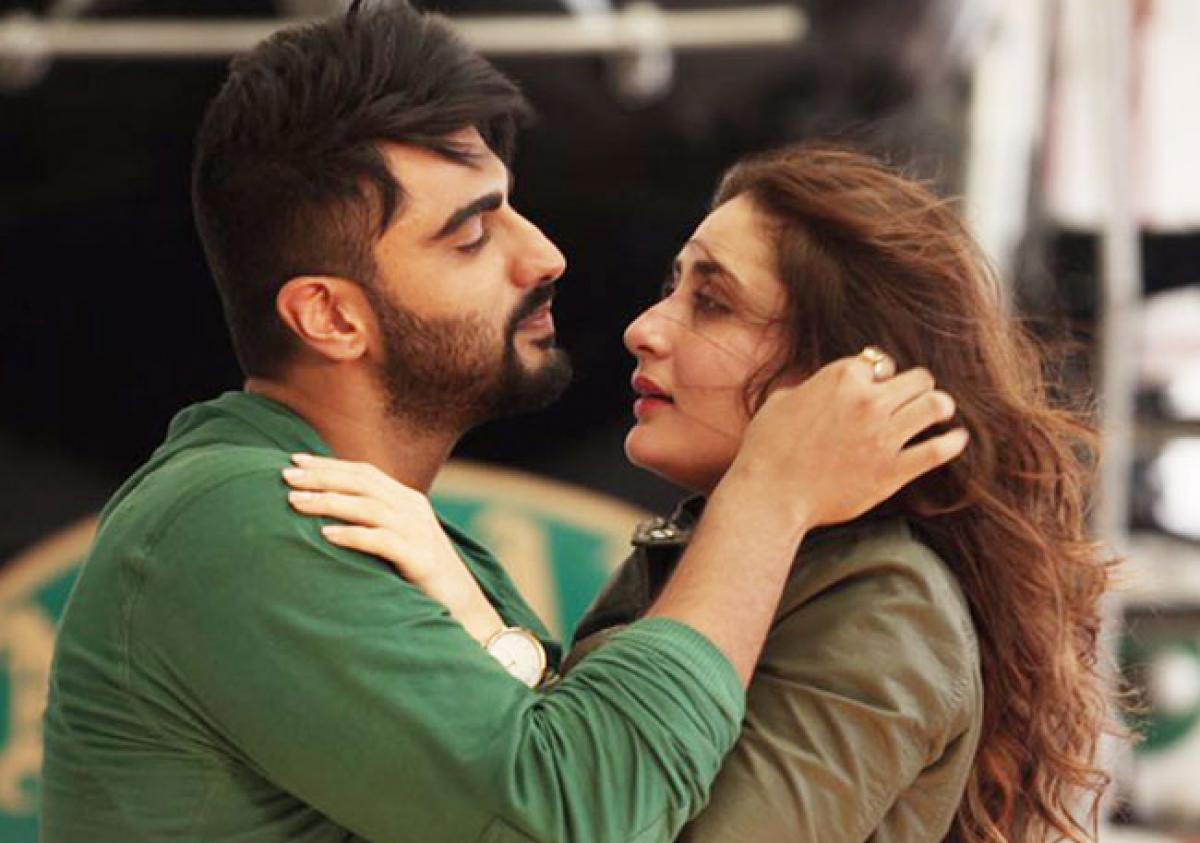 Highlights
Watch the film for Arjun's sincere and heart-touching performance. Otherwise it is a dreary walk with sugar and syrup and a matrimonial home with...
Balki takes a look at 'Abhimaan' from the extreme opposite angle and presents a matrimonial paradigm that is likely to look wonderful for viewing and impossible to replicate. Before one gets me wrong, let it be stated that the stated difficulty in replication is based not just on the mindset of centuries but the near perfection attributed to a character it can only be fiction.
Hrishikesh Mukherjee in the 70s told very poignantly the tale of a couple whose marriage is on the rocks because of ego clashes in their common career. Balki deals with ego as a ghost in a marriage (or for that matter in any human relationship as mom would say in her hospital pravachan) and showcases a straight shift in the stereotyping of people and their roles in marriage based on gender.
So we have Kia (Kareena), a career driven single woman who runs into sobbing co-passenger Kabir (Arjun Kapoor) on a Chandigarh-Delhi flight. Kabir wants to be a homemaker. The script strains itself to justify the decision and you have long moments of the film wasted on justifying why and how Ka wants to be a homemaker and believes it to be an important creative social space.
The two meet over a drink and then decide to get married. It is clearly stated that they are not exactly in love but since they are opposites and opposites attract, they should get married. The gals mom (Swaroop Sampath) approves. The guys dad (Rajit Kapur) refuses to have anything to do with the son who has failed him. Now the rest of the film is about how the couple handles their married life: she her career and he the home. Here Balki goes wrong. He not only oversimplifies and deals with typical mindset scenarios but offers challenges and solutions that are strictly meant for celluloid.
The film is well crafted. Balki has something to say about the chronological numbers we give to life–age. Be it 'Cheeni Kum', 'Paa 'or now 'Ki & Ka', he hovers around age. So we have Ki older than Ka; he also deals with human relationships that have not been visited once too often in our cinema. However, what mars the exercise is that he places craft over cause and resultantly you have a nice package with little soul.
Interestingly there is this scene in the film when a group of people walk up to Kia at a restaurant and want a picture with her and Kabir offers to take a snap. Contrast this with the scene in 'Abhimaan' when the photogs want Subir (Amitabh) to move out of the frame when they shoot Uma (Jaya). This is not just a sign of changing times and sensitivities but also how Balki finds it easy to make his hero picture perfect.
Timely indeed but falls short of punch. Nicholas Sparks states in 'The Notebook': "This was a worker's world not a poet's and people would have a hard time understanding Noah (read Kabir). America (read India) was in full swing now, all the papers said so and people were rushing forward, leaving behind the horrors of war. She understood the reasons but they were rushing, like Lon (read Kia), towards long hours and profits, neglecting the things that brought beauty to the world."

Balki makes the cardinal error of believing that beauty is a perfect picture and tries very hard to paint the perfect one.
Watch the film for Arjun's sincere and heart-touching performance. Otherwise it is a dreary walk with sugar and syrup and a matrimonial home with which I empathise from experience but would wonder at it yet.
Cast: Arjun Kapoor and Kareena Kapoor
Direction: R Balki
Genre: Romance-Drama
Thumps Up: Arjun Kapoor
Thumps Down:Synthetic Kareena and too filmy
Rating: 2.5
Subscribed Failed...
Subscribed Successfully...