If Jungle Book was made by Indian filmmakers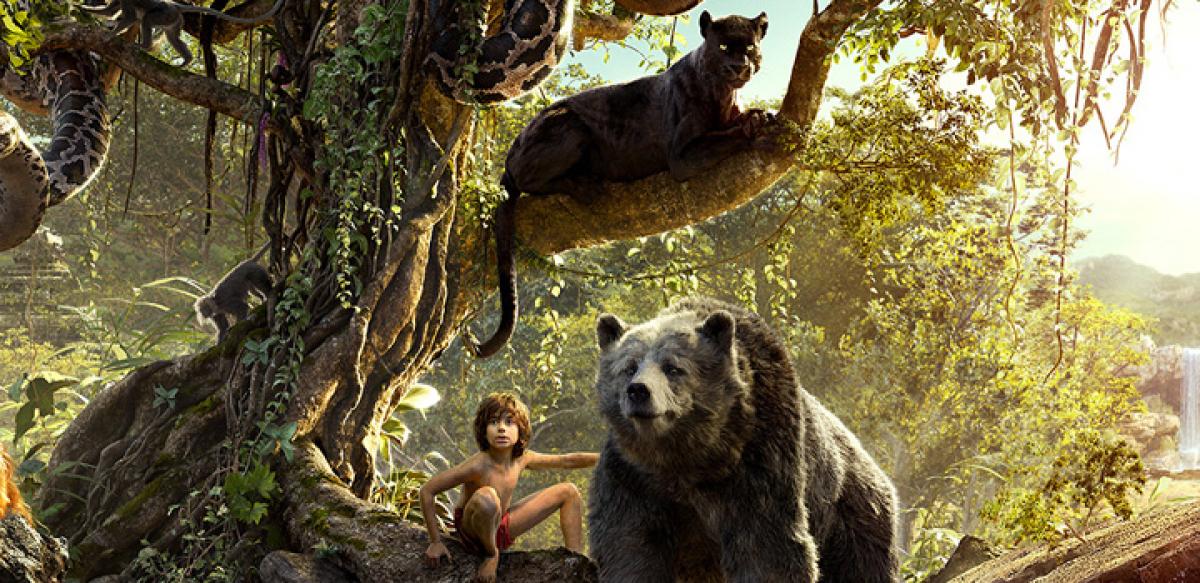 Highlights
The long awaited film 'Jungle Book' has finally arrived. And I am sure that we all are going to love it in India. So in a lighter vein what would have ...
The long awaited film 'Jungle Book' has finally arrived. And I am sure that we all are going to love it in India. So in a lighter vein what would have happened if some of our A lister and B lister filmmakers had attempted 'Jungle Book' in India. Manmohan Desai – Sher Khan is the tyrant zamindar lion of the village before Mowgli's father raises his voice against him.
Hence, he kills Mowgli's father, not before he puts a devi maa ka tattoo on his shoulder, and a punch line "Mowgli kabhi chugli nahi karta". Sher Khan also pushes Mowgli's mummy from the cliff but she survives as an elephant standing below catches her because of miracle of a Goddess. Mowgli is brought by a bunch of wolves, who are from an opposing religion of Mowgli.
Bagheera, Baloo, and Ka are also different religion pakke dosts of Mowgli. In the climax in a temple, Mowgli's mother recognises him when she looks at the tattoo. Sher Khan kidnaps Mowgli's mother and plans to kill her after a jashn ka dance in which Mowgli and all animals dance post which Sher Khan's hideout is burned down and Mowgli's kills him in exactly the same manner, with the same dagger, at the same place where Sher Khan killed Mowgli's father.
Karan Johar – Mowgli and Bagheera are in love with the same girl, who is the daughter of a frustrated stubborn Sher Khan who was denied a job in a famous circus by Mowgli's father. Sher Khan will never allow his daughter to marry Mowgli. Mowgli comes to know about Bagheera's feelings and decides to sacrifice his love for Bagheera. Sher Khan in a quest to take emotional revenge decides to marry Bindiya with Bagheera.
Mowgli arrives and looks at Bindiya and cries. Bindiya looks at Mowgli and cries. Bagheera looks at both of them realises the real truth, and decides to sacrifice and he also cries. Sher Khan suddenly coughs and blood comes from his mouth, Tabaqui his old friend and also family doctor declares you are in the last five-minute stage of blood cancer. Sher Khan decides to let go and dies while Bindiya and Mowgli take saat pheras. In the end credits, Bindiya hugs Mowgli. Sher Khan's soul in heaven hugs Mowgli's father. Bagheera hugs a pillar. They all join for an item song as the credits roll.
SS Rajamouli – Mowgli lives in the jungle and is a devoted servant of the wolf clan. He repeatedly stands up to Tabaqui and his boss Sher Khan's exploitation of the forest animals. Bagheera and Balu are his able supporters. Only Ka knows of his phenomenal past. The female Python Bijlee is secretly in love with him and has the capability to take human form in dream sequences.
Mowgli as Ramya Krishna or Aarti Chabbaria or Flora Saini. It is suddenly revealed with the arrival of Mowgli's mother in the forest that Mowgli is actually the guru of seven chief ministers and five prime ministers from New Delhi also has two more girls in love with him in each city that he owns, and because of a family misunderstanding is living in the jungle as a simpleton to hide his identity. In a climax where Sher Khan leads men in 844 Renault Dusters to clash with Mowgli, who is standing alone in the middle of forest defeats Sher Khan and ensure all 844 Dusters burn!
Kanti Shah – He will call it 'The Jungle Bhookh!' Sapna Tanveer will be playing Mowgli and the song "Chaddi pehan ke phool khila hai" will have a totally different meaning for generations to come. Ram Gopal Verma – Sher Khan is the leader of the forest underworld. Mowgli is the leader of the Wolf Student University. Tabaqui is a student leader and a right hand of Sher Khan and he clashes with Mowgli. Mowgli kills Tabaqui. Sher Khan kills Bagheera and this goes on till no one is left to kill on each side, Mowgli kills Sher Khan. After 10 years RGV again remakes it.
Subscribed Failed...
Subscribed Successfully...