I am not comfortable with social media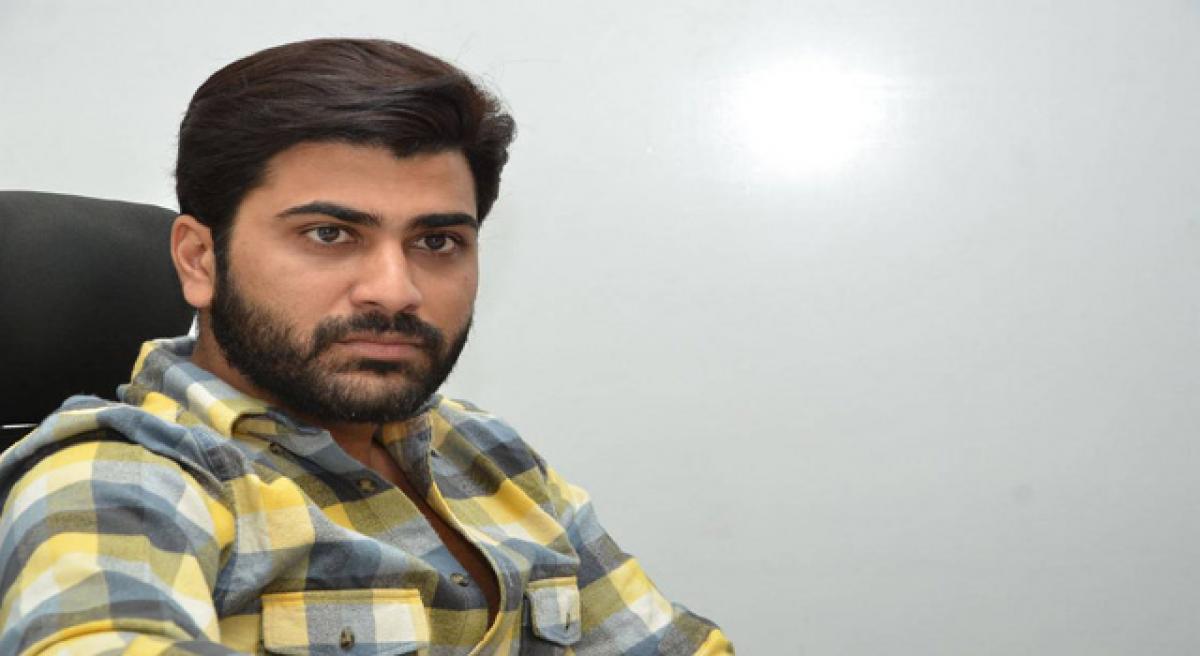 Highlights
Sharwanand who is riding on big success of films like 'Run Raja Run' and 'Sathamanam Bhavati' now turns an upright cop in his upcoming film 'Radha'.
ADVERTISEMENT
Sharwanand who is riding on big success of films like 'Run Raja Run' and 'Sathamanam Bhavati' now turns an upright cop in his upcoming film 'Radha'. Talks about his career and life in a tete with Sridhar Adivi
Q. Tell us about your role in 'Radha'
A. I play the role of 'Radhakrishna', a sincere cop. The film is a comic-entertainer. While I wouldn't say that the film as a whole is different in terms of entertainment value or commercial elements, my characterisation certainly is. It's that of a young man who is deeply influenced by the 'Bhagvad Gita' as a young boy and comes to the conclusion that in the manner of Lord Krishna who protects 'Dharma' by weeding out negative elements, it is policemen who do the job in society. He therefore becomes a police officer. In that sense, 'Radha' can be considered as a tribute to cops.
Q. So, there must be a heavy dose of action in the film?
A. No, the general perception is that cop films would have loads of action and heavy dialogues. That is not the case in 'Radha'. The proceedings are shown in a humorous fashion. He does not punish criminals but makes them read the 'Bhagvad Gita' as this would set them on the right path.
Q. How spiritual are you in real life and how good is your own understanding of the 'Bhagvad Gita'?
A. Yes, I do believe in God. As for my understanding of the 'Gita', I have read parts of it and some of my favourite quotes from the 'Gita' have been used for the film. In the film, Radha keeps addressing those around him as 'Arjuna', 'Shakuni' etc.
Q. You have worked with a new director again for 'Radha' and for some of your earlier films as well. Do you believe in them?
A. I believe in the 'script'. The only condition I stipulate is that I get a 'bound script'. This works out to everyone's advantage and saves a lot of money as well.
Q. You started out with serious roles in 'Prasthanam' and 'Gamyam' but tasted success with commercial films 'Run Raja Run', 'Express Raja' and 'Shatamanam Bhavati'. Will you stay away from 'Prasthanam' kind of roles now?
A. Absolutely not! As an actor, I need to do all kinds of roles and keep improving. Yes, commercial success is important but the key is to try and strike a balance. The day I stop doing different roles, I stop evolving as an actor.
Q. You are enjoying a good phase now. What matters to you more: remuneration or script?
A. Remuneration has never been the criteria for me. Otherwise, how many films should I have done by now? That doesn't mean I am not open to doing more number of films. I'm willing to do even four to five films a year, provided the script excites me.
Q. You are not as active on social media as some of your contemporaries?
A. I don't understand the medium at all and I'm not very comfortable with it either. My only priority is to do good films and hopefully get a positive response from the audience.