Bigg Boss telugu Season 2: Episode 48 Highlights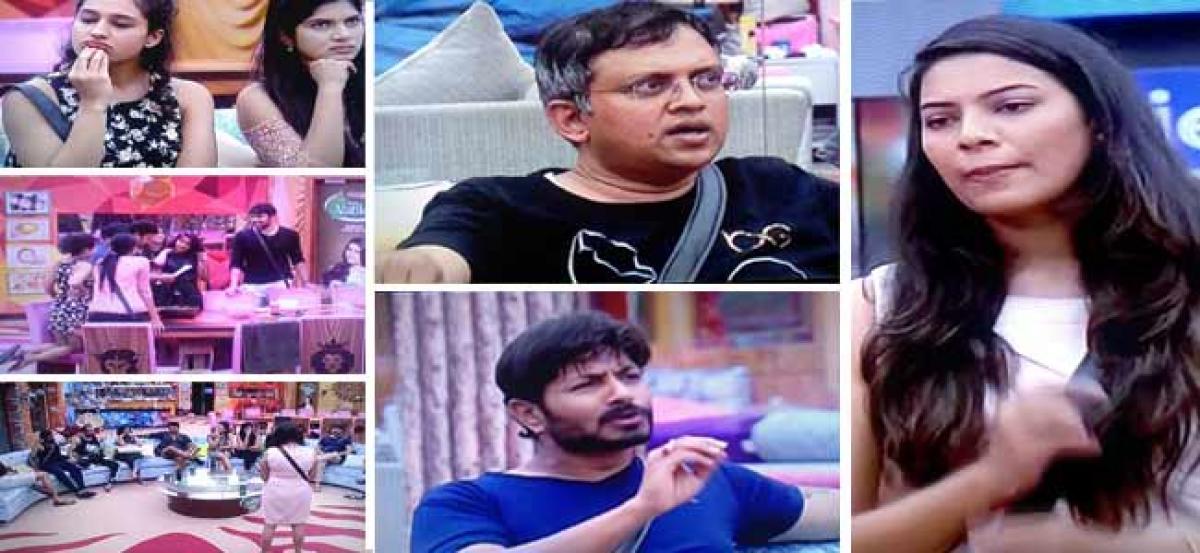 Highlights
Bigg Boss 2 Telugu In 48th episode, there is a serious discussion that took place in the presence of Babu Gogineni Babu Gogineni opened up in a monarch style He claimed to be a international star and expressed his displeasure over the other housemates He made comments that Geetha Madhuri is unfit for captaincy He also initiated fight on Kaushal who supported Geetha Madhuri
In 48th episode, there is a serious discussion that took place in the presence of Babu Gogineni. Babu Gogineni opened up in a monarch style. He claimed to be a international star and expressed his displeasure over the other housemates. He made comments that Geetha Madhuri is unfit for captaincy. He also initiated fight on Kaushal who supported Geetha Madhuri.
Babu Gogineni said that he will be the next housemate to be thrown out of the house and challenged that he will also send Geetha and Kaushal before he exits from the house. The luxury budget task is very interesting. Bigg Boss has asked everyone to find out fogg body sprays inside the swimming pool. The task is named Nadusthu Undu Nadusthu Undu. According to the task, the housemates will be divided into three teams. Those who collected more fogg body sprays will be the winner for the luxury budget task. Geetha Madhuri will be the judge for this task.
Deepthi Sunaina, Tanish and Samrat are one team. Pooja Ramchandran, Roll Rida and Amit are one team. Kaushal, Deepthi Nallamothu and Nandini are one team. Babu Gogineni and Ganesh did not participated in the task. Kaushal team won the luxury budget task. Kaushal expressed his displeasure over the housemates not congratulating their team even after winning the luxury budget task. Babu Gogineni and Tanish have fired on Kaushal and when Geetha Madhuri intervened, she also received a negative feedback. Kaushal is ready to divide the luxury budget among all the other housemates. Kaushal and Babu Gogineni had a heated discussion. Babu Gogineni lectured everyone that no one has a right to tell him how to behave in the house. Geetha Madhuri said that as a house captain she has every right to do whatsoever that feels right for her for the betterment of the house.
Babu Gogineni, Tanish and Samrat have confirmed to announce that they does not require any luxury budget. Samrat was hurt with Kaushal's comment and Kaushal also apologised Samrat.
Bigg Boss sent a letter to Tanish from his house as it is Tanish's brother Krish's birthday.