Tabu to be honoured at LA Indian Film Festival in April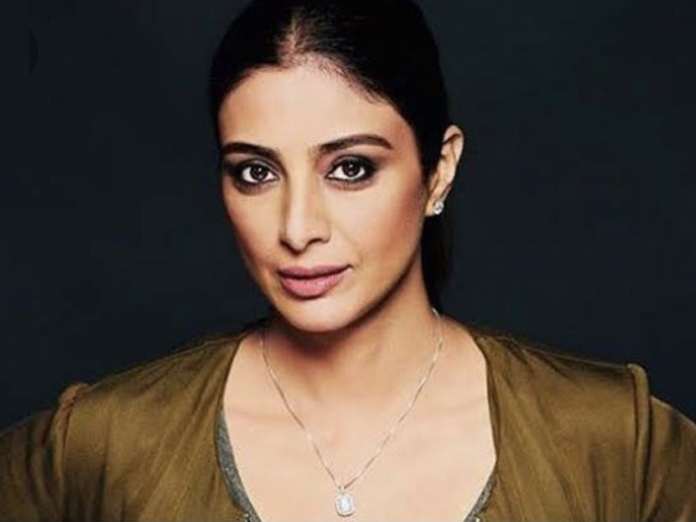 Highlights
Bollywood actor Tabu Tabassum Fatima Hashmi, born on 7 November 1971, a Hyderabadi muslim, a niece to veteran actress Shabana Azmi, Tanvi Azmi and Baba Azmi and the younger sister of actress Farah Naaz Tabu proved it again with her outstanding performance in the Film Andhadhun that indeed she is the Reigning Queen of Grey
Bollywood actor Tabu (Tabassum Fatima Hashmi), born on 7 November 1971, a Hyderabadi muslim, a niece to veteran actress Shabana Azmi, Tanvi Azmi and Baba Azmi and the younger sister of actress Farah Naaz. Tabu proved it again with her outstanding performance in the Film Andhadhun that indeed she is the Reigning Queen of Grey.
National Award winning actress Tabu will be honoured at the Indian Film Festival of Los Angeles In April. And the actor will Kick start the 17th edition of the Indian Film Festival Los Angeles in April with critically acclaimed 'Andhadhun' followed by several feature, shots and documentaries--films will be shown in nine languages
Christina Marouda, IFFLA executive Director, said in a statement: ' we have been discussing of honouring Tabu for a very long time, and this year felt like the right time. Her work and personality embody everything that IFFLA is about-- being fearless, versatile, independent,in spirit, unwilling to compromise, brilliant in the range of performance, and simply beautiful.
The 17 th edition of the Festival will be held from April 11 to April 14 at Regal L.A LIVE: A Barco Innovation Centre in Los Angeles. The opening and the closing night films and gals will be held at the Ahrya Fine Arts Theatre in Beverly Hills.
The short film "Maya" will also be screened at the festival.
The closing film of the night is yet to be announced.