Ghantasala's favourite tea stall demolished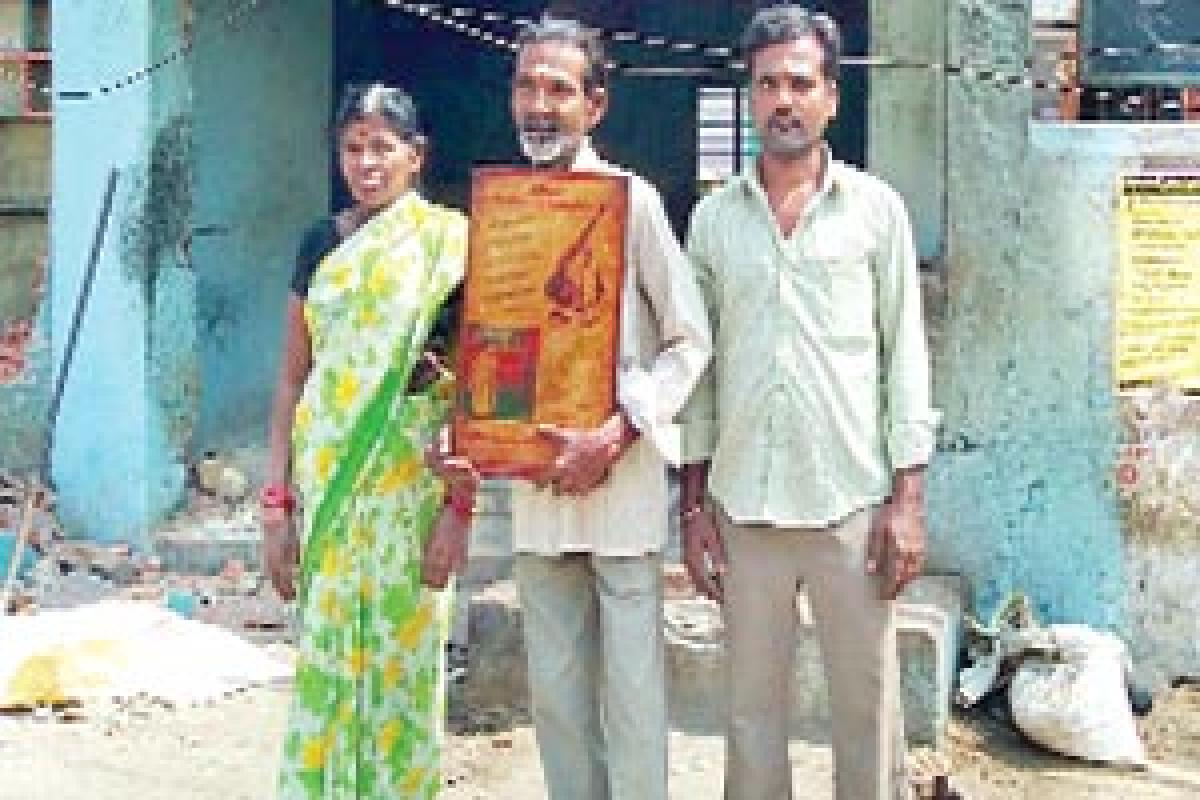 Highlights
Seethaiah hotel, this is not a star hotel but it has more recognition than many star hotels. Of course this is a small tea stall which sold tea for locals.
Vizianagaram: Seethaiah hotel, this is not a star hotel but it has more recognition than many star hotels. Of course this is a small tea stall which sold tea for locals. This is an adda (gathering spot) for legendary singer like Ghantasala Venkateswara Rao and musicologists like Saluri Rajeswara Rao. The hotel was situated adjacent to Lions Club near Vizianagaram Fort.
Ghantasala Venkateswara Rao, was a great fan of this Seethaiah hotel and he used to visit the place regularly while going to music college when he worked as a lecturer here. He was fond of the strong tea, idli, minapa attu (dosa) served here. Even after Ghantasala left for Chennai, he used to recall the taste of the tea and eatables and the affection he received from the Seethaiah, the owner of hotel. Ghantasala also discussed with his Chennai friends about this hotel.
Even he used to suggest to his friends to taste the dishes there and convey his good wishes to Seethaiah. But now the hotel has been demolished by the municipal staff as a part of roads widening. Of course this is one of the many buildings and shops which are being demolished in the past few days here, but this small hotel has emotional attachment for many singers, musicians, artists.
Even Ghantasala sang songs at the hotel and entertain customers and friends in his leisure. Owner of this hotel Seethaiah also never asked for any money from the legendary singer. Ghantasala used to pay back whenever he had money. After a few decades Apparao, son of Seethaiah, was felicitated by son of Ghantasala with a memento. Senior citizens of this small town used to spend time in this hotel and used to ask Seethaiah about his association with Ghantasala and other musicologists.
But the road expansion project has totally wiped out the memories, emotions and attachment between Seethaiah and Ghantasala. Apparao, son of Seethaiah has lost his livelihood and just walked out of the demolished hotel with the memento which was given by the family members of Ghantasala. Of course, the development work is inevitable and except heritage buildings recognised by the government no other construction was exempted from demolition.
Apparao said "I have lost not only my livelihood but also my emotional attachment, memories with the hotel. My father, Ghantasala and others spent memorable time here. I am going out of this wreckage in search of another place". P Ramakrishna, Municipal Chairman of Vizianagaram said "Yes its painful to wipe out all those memories but it is mandatory to follow the orders given by higher authorities, we are helpless in this aspect. We are given directions to expand the road for the convenience of public. We are thinking of providing alternative place to such displaced people in some other area in the town."
By Koppara Gandhi
Interested in blogging for thehansindia.com? We will be happy to have you on board as a blogger.