Cycling corridors, an ideal transportation option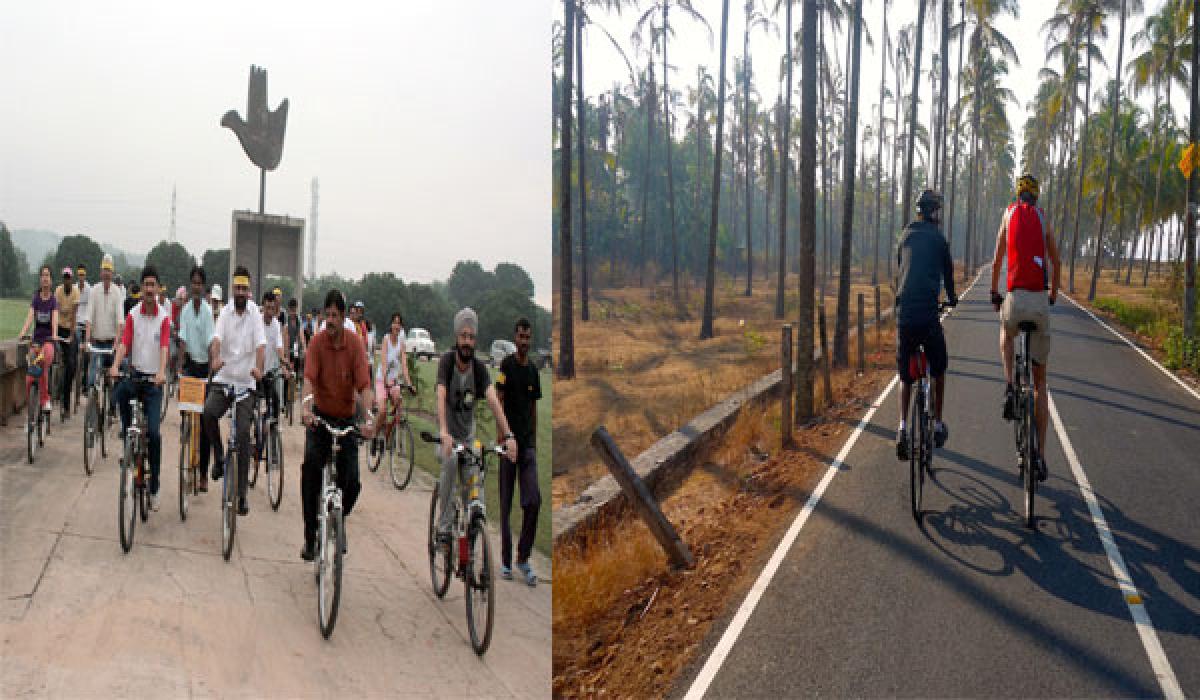 Highlights
As bicycling becomes a more popular form of transportation, cities that do not make strides to accommodate cyclists could get left behind, according to a city planning expert at Kansas State University. \"Communities that don\'t become bicycle-friendly will lose out because people will choose other places to live and visit,\" said Jason Brody, associate professor of regional & community planning at K
As bicycling becomes a more popular form of transportation, cities that do not make strides to accommodate cyclists could get left behind, according to a city planning expert at Kansas State University. "Communities that don't become bicycle-friendly will lose out because people will choose other places to live and visit," said Jason Brody, associate professor of regional & community planning at Kansas State University. "We won't see a change from one day to the next, but eventually, people will move to places with multiple transportation options."
In contrast to earlier generations, todays' young adults view cycling not just as a leisure activity but as an option for everyday transportation, Brody said. While most baby boomers and previous generations viewed bicycles as inferior to vehicles, many millennials and post-millennials see biking as hip and progressive — an image with which they want to identify, Brody said.
"Meanwhile, people are becoming less attached to automobiles as representations of their identity and are instead viewing them as transportation equipment," Brody said. "We can see this phenomenon playing out with fewer people getting driver's licenses and more people using ride-sharing applications on smartphones."
Brody said cities and towns that implement bicycle-friendly elements, such as bike lanes and bike racks, may experience many benefits, including less congested and longer-lasting roadways; cleaner air; decreased need for additional driving lanes; more efficient use of roads; increased visitor numbers for downtown businesses that rely on local customers; a positive image as a capable, forward-thinking community; cost savings to citizens because of purchasing less gas and having less wear and tear on vehicles; and improved public health.
"Communities that walk and cycle involve active citizens, and active citizens are healthy citizens," he said. "Also, a bicycle-friendly community is more competitive because it provides a range of choices that could attract a variety of visitors, residents, customers and businesses. That makes for a lively, vibrant community." Despite the benefits of becoming bicycle-friendly, many communities are slow to change, Brody said. Infrastructural adjustments require a multiyear commitment from a large group of local people because they not only have financial costs but also require shifts in thinking. For example, Brody said, drivers will need to become accustomed to the concept that bicycles belong on the road.