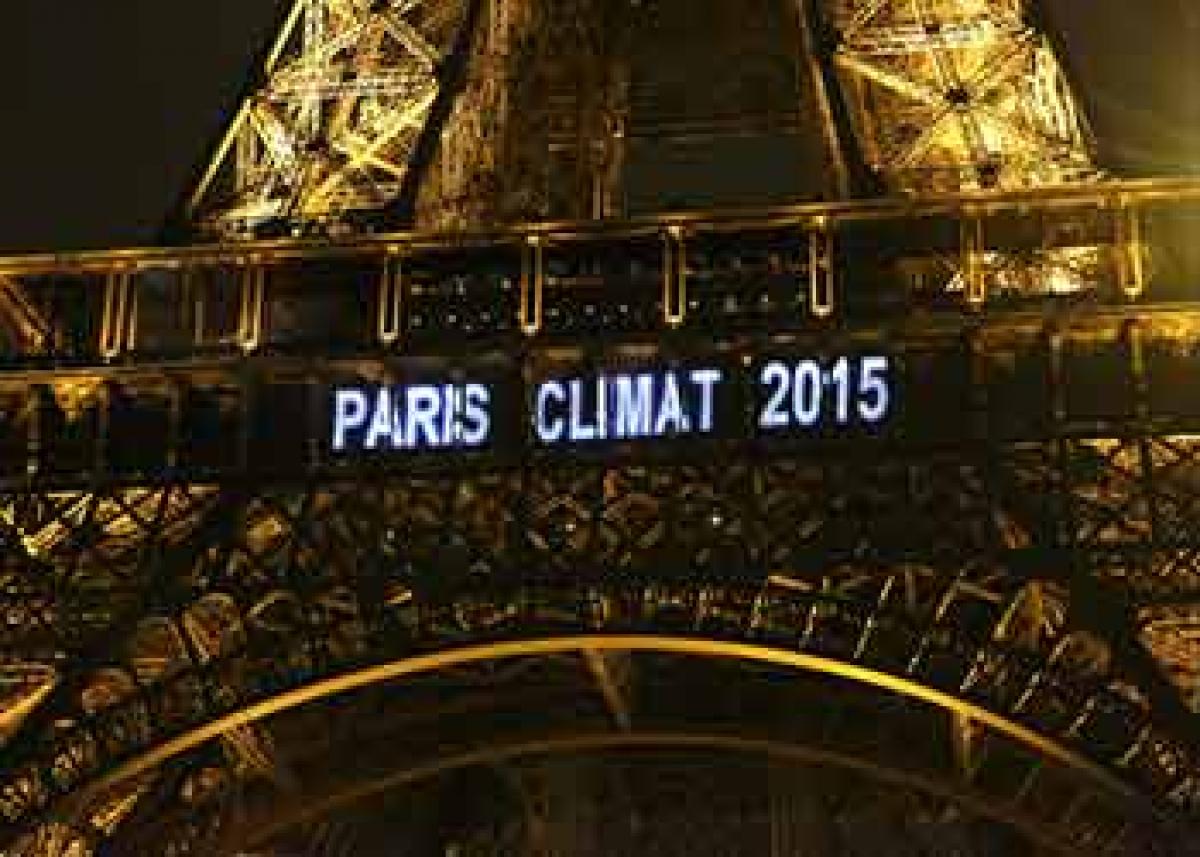 Highlights
Ahead of Paris climate summit, India has announced its climate action plan. This will provide India's Intended Nationally Determined Contributions (INDCs).
Ahead of Paris climate summit, India has announced its climate action plan. This will provide India's Intended Nationally Determined Contributions (INDCs).
The climate action plan has to strike a balance between development challenges and the looming threat of climate change.Developed countries like United States with their unprecedented consumption boom are primarily responsible for climate change.
Still, they refuse to accept the responsibility. Barring the European Union, the developed world has made unassuming targets. For instance, the green house gas emissions by countries like US, Japan, Canada and Australia is 2.5 times that of countries like India, China, Brazil and Indonesia.
But, emerging economies like India and China with their high population also significantly contribute to the global green house gas emissions responsible for climate change.
Therefore, these countries while demanding that the developed world commit more should also do their best to combat climate change.
India's renewable energy target is more ambitious than that of US. India along with other developing countries should continue to exert more pressure on the developed world to increase their target in order to make the outcome of ensuing Paris climate summit meaningful.
The target is to reduce global temperatures by at least 2 degrees to save the Earth from disastrous consequences of climate change.
As Centre for Science and Environment (CSE) analysis shows the collective pledges of the world's nations are not in line with keeping the world within the safe 2°C.
If one adds up all the targets given by the major polluting countries, the temperatures would rise by another 3.5 degrees. But, there seems to be an unwritten understanding between global powers and emerging economies not to press on each other's pledges.
India should not be part of this unhealthy compromise and should stand up to the pressures of developed nations at the global climate talks.
India's renewable energy and forestry targets are ambitious. India has pledged to improve the emissions intensity of its GDP by 33 to 35 per cent by 2030 below 2005 levels.
It has also pledged to increase the share of non-fossil fuels-based electricity to 40 per cent by 2030 as compared to the US target of 30 per cent.
It has agreed to enhance its forest cover which will absorb 2.5 to 3 billion tonnes of carbon dioxide by 2030. The CO2 is the main gas responsible for global warming.
Environmental activists have called for reduction of emission intensity by 40 per cent. But, given the development imperatives, these targets are also fair and ambitious.
India would require at least $2.5 trillion at 2014-15 prices to meet the commitments made in the just released action plan.Therefore, India along with other resource poor countries should fight for international finance and technology support which the developed countries are not eager to extend.
A close look at India's INDCs reveals that it is as good as China's and better than US's despite both these nations having higher emissions than India and have more economic capacity to mitigate climate change.
Editor: Prof K Nageshwar