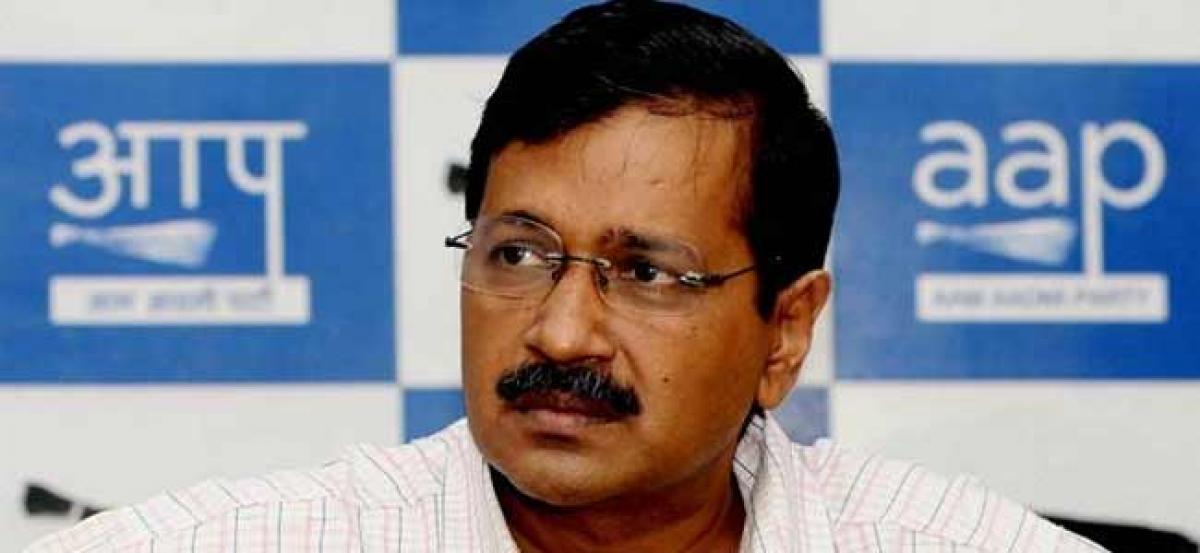 Highlights
Election Commission's move to recommend disqualification of 20 AAP MLAs for occupying the post of Parliamentary Secretaries - an office of profit - between March
Election Commission's move to recommend disqualification of 20 AAP MLAs for occupying the post of Parliamentary Secretaries - an office of profit - between March 13, 2015 to September 8, 2016, and the presidential nod to it, has rankled the Opposition and understandably so. The AAP MLAs thus coming under the CEC scanner also failed to get any relief from the Delhi High Court immediately. The HC has posted the matter for Monday. Even if these twenty law makers of AAP get disqualified it would in no way affect AAP government as it will still have 46 MLAs in the Assembly. The issue however is not about the stability of the government.
It is more of morality, which sadly has hit the lowest in our politics. That the AAP legislators have decided to sound the President in this regard will be of no use as the latter is bound by the EC's view on matters of office of profit and therefore, their disqualification seems inevitable. The case was against 21 MLAs initially but Rajouri Garden MLA had resigned to contest against Prakash Singh Badal in the Punjab Assembly elections last year. AAP is worried more about the fall-out of the by-elections as it knows that any blow here would be quite telling on its fortunes in the days ahead. How about the implications of this order on other parties in power elsewhere? Currently 11 other States have Parliamentary Secretaries including Telangana, Haryana, Punjab, MP, Rajasthan and Karnataka.
In Himachal Pradesh, West Bengal and Goa, the appointment of Parliamentary Secretaries has been challenged and significantly these appointments have been annulled by the High Courts of respective States. A similar case is pending in the High Court of Punjab and Haryana too. Article 102 (1)(a) says a person shall be disqualified as MP for holding office of profit under the Government of India or the government of any State, other than an office declared by Parliament by law not to disqualify its holder. Article 191(1)(a) has a similar provision for the members of State Assemblies. This controversy has been rocking Indian politics since long. From Sonia Gandhi, to Sharad Pawar to Naveen Patnaik to Somnath Chatterjee, many stalwarts faced the dilemma and controversies over the office of profit issue.
Sonia Gandhi resigned from Lok Sabha in 2006 while the EC was considering a petition against her arguing that the Chairpersonship of National Advisory Council (NAC) she was holding was office of profit. There are examples, however, when complaints had been rejected. BJP had complained against 19 Congress MLAs during Sheila Dikshit regime only to be disappointed while Jaya Bachchan was the first MP to be disqualified for holding office of profit. AAP is not the only culprit here. Survival is the basic goal of our politicians. Political reality is what keeps the governments going, not morality and to expect anything other than this, is perhaps, immoral on our part. After all, modern Indian politics is all about utilitarianism. Reason has taken a holiday and to expect swachh politics is wrong. Cutting across political parties, our leaders prove this point.