Army Public School Bolarum receives British Council Award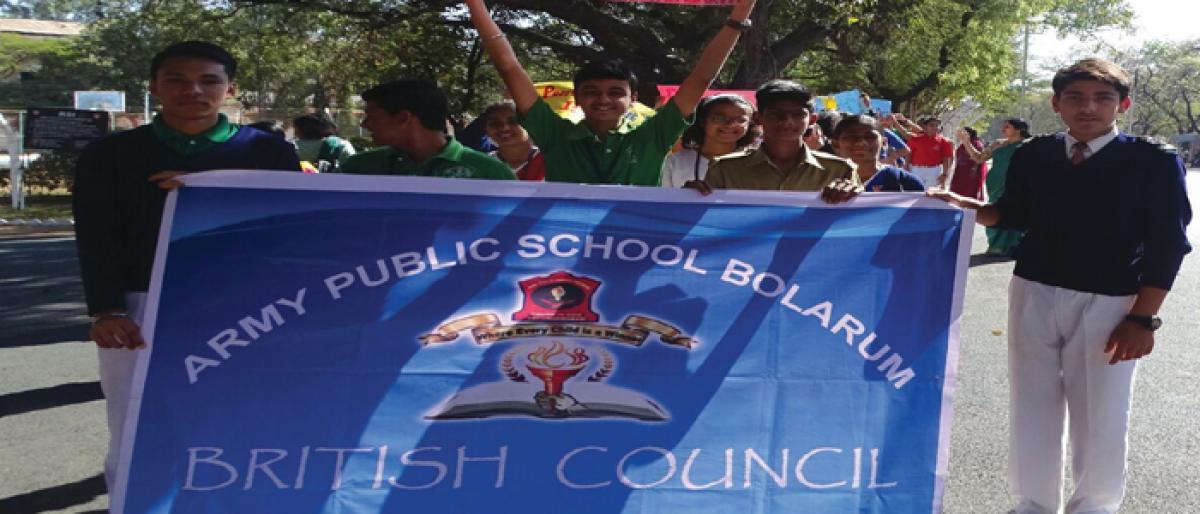 Highlights
Army Public School Bolarum, Secunderabad has been successful in gaining the International School Award and is accredited for the period of 201821
​Hyderabad: Army Public School Bolarum, Secunderabad has been successful in gaining the International School Award and is accredited for the period of 2018-21.
The British Council's ISA Activities have been a great learning experience. The learning extended quite beyond the curricular framework and the students as well as the teachers have moved effectively into a research mode of teaching learning process.
The insight was propagated about various countries of interest through the presentations and activities. The teaching learning process becomes interesting and easier as the students can relate to the activities beyond the classroom and connect it to the prescribed curriculum.
The students as well as teachers and the other staff have bonded greatly during the whole session with an active and significant exchange of ideas.
The teachers and students could be seen conducting activities in the classes, corridors, campus, community, just about every nook and corner of the school and beyond. The administrative staff provided all the support sometimes going out of their way to make each of the activity successful and full of learning. Right from the office executives to the security staff and the conservancy staff has been affected with the global learning movement.
The parents' support has been tremendous and encouraging. The skype sessions with the schools from USA, Canada and Sri Lanka were informative about the topics and gave a quick glimpse of their education system. The students were thrilled with the interactions and understood the concept of global citizenship. Now the whole school environment is charged up and looking forward to more of international learning in the next session too.