2-day eco meet at Vignana Jyothi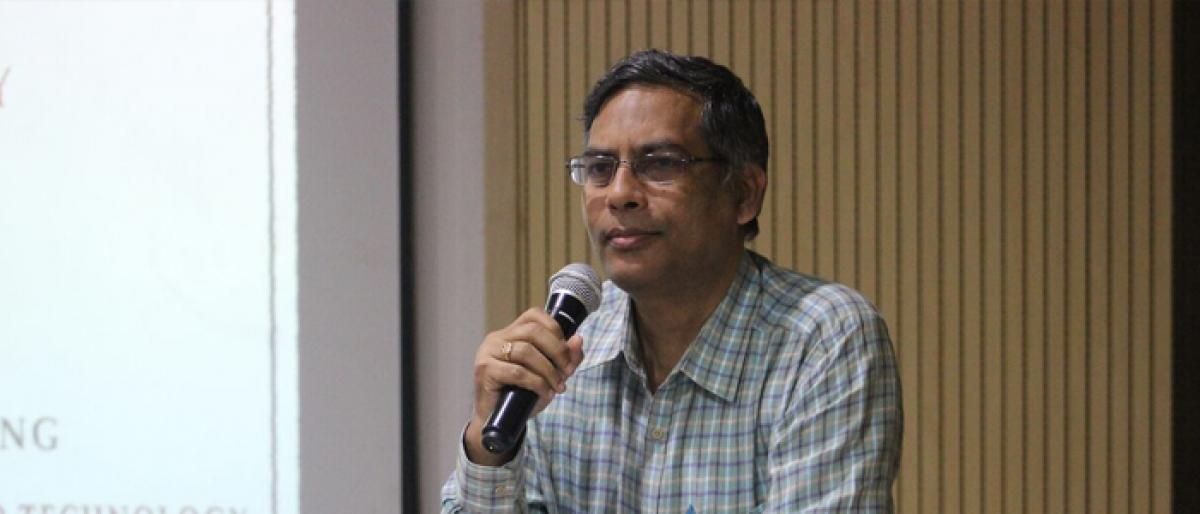 Highlights
A 2day National Conference on Transportation Research Efforts for Ecological Sustainability TREES 2018 conducted at Vallurupalli Nageswara Rao Vignana Jyothi Institute of Engineering and Technology VNRVJIET Faculty members and students of the Department of Civil Engineering attended the conference
Hyderabad: A 2-day National Conference on "Transportation Research Efforts for Ecological Sustainability (TREES 2018)" conducted at Vallurupalli Nageswara Rao Vignana Jyothi Institute of Engineering and Technology (VNRVJIET). Faculty members and students of the Department of Civil Engineering attended the conference.
Dr C S R K Prasad, a Professor of Civil Engineering from the National Institute of Technology-Warangal inaugurated the Conference as the chief guest. Speaking on the occasion, Prof Prasad elucidated the ecological sustainability considerations in transportation research.
He pointed that the average lifespan of Indians is lesser than that of the Japanese and that a plethora of diseases affects our lifestyles because of the pollution we experience. He reminded that everyone experiences delays in commute due to bad road conditions and insisted that construction of proper roadways and maintenance of cleaner environment is the need of the day.
B Sarath Gopal, General Secretary-Vignana Jyothi, said that the today's society needs more research and efforts put into better transportation systems since the entire society faces the brunt of the lack of standard facilitation in transportation and ecological sustainability. Dr V S S Kumar, CEO-Vignana Jyothi, said that students must actively participate in such conferences and utilise the opportunity of learning more from the experts among the delegates. Dr C D Naidu, Principal-VNRVJIET, said that we must not delay taking measures to build a cleaner and greener society that minimise traffic issues by building and maintaining good roads.
Dr B ChennaKesava Rao, Director for Advancement, expressed that such conferences guide the students better in creating better transportation and maintaining improved sustainability. Dr A Mallika, Professor and Head of the Department of Civil Engineering, said that transportation domain is witnessing a lot of research advancements and that it is the responsibility of engineers to create a sustainable world for the future.