Are you aware of your workplace rights?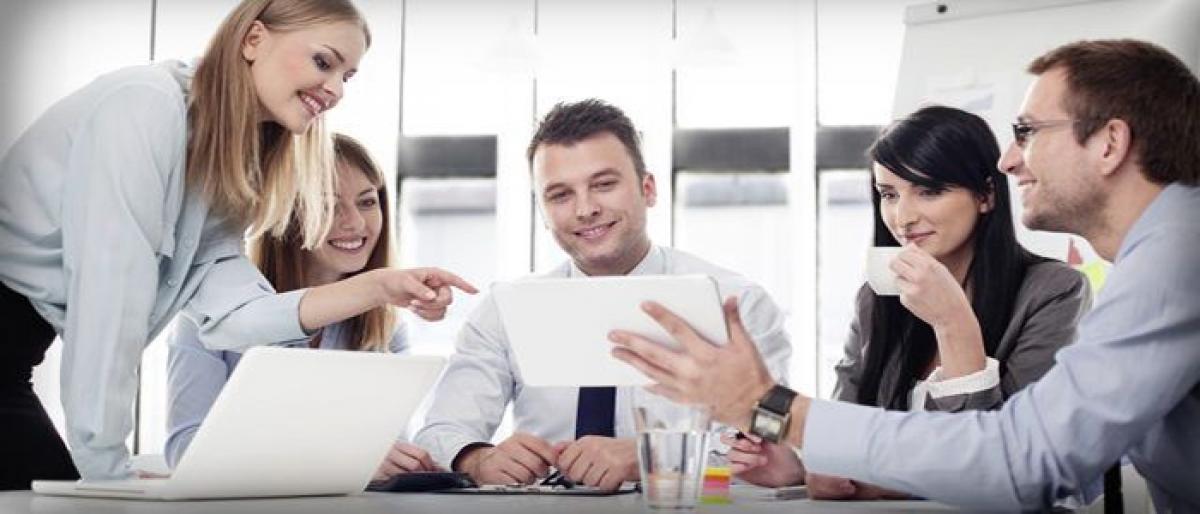 Highlights
In India, the percentage of working women is skewed as compared to men The number is significantly lower in the urban cities than in the rural areas In order to encourage women to enter the work force, there are certain laws that aim to ensure a safe and healthy environment at work
In India, the percentage of working women is skewed as compared to men. The number is significantly lower in the urban cities than in the rural areas. In order to encourage women to enter the work force, there are certain laws that aim to ensure a safe and healthy environment at work.
However hardly any steps have been taken to make women aware of these rights created in their favour. Most of the laws which have been enacted to protect and empower women in the workplace emanate from the general principle of equality of status and opportunity which is granted under the Indian Constitution.
Article 14 of the Constitution mandates equal treatment of both genders and any discriminatory action against women would amount to a violation of this fundamental right granted to them. The laws under which women are bestowed rights in the workplace can be roughly divided into (i) laws which protect women against sexual harassment, (ii) those which protect her from gender discrimination and (iii) laws specifically enacted to give women special rights in view of their special needs.
If you are working, here are some laws you need to be aware of:
1. Law on sexual harassment
Since the time women started entering what was once considered the men's domain, they have been subject to harassment of some kind.
Earlier women either chose to suffer in silence rather muster the courage to file a criminal complaint or FIR under the sections of the India Penal Code, which dealt with such offences.
It was the Visakha case which first drew the attention of the country to the fate of women who were the targets of sexual harassment from those in power.
This landmark case compelled the Supreme Court in the year 1997 to lay down guidelines which all employers were required to follow.
2. Law against discrimination at work
To ensure that there is no discrimination against women on the ground of sex, the following laws have been framed.
(i) Equal Opportunities Act, 1976
There was a misguided belief in the past that women being physically weak, should be paid less than their male counterparts for the same piece of work.
Women who were not so aware of their rights were prepared to accept lower wages. Under this Act, it is provided that employers will pay equal remuneration to its male and female employees who are carrying out the same or similar work and that employers cannot discriminate between men and women while recruiting unless there is a restriction under the law against employment of women in certain industries.
(ii) National Rural Employment Guarantee Act, 2005
Under this Act, anyone who is willing to provide manual unskilled labour will be given employment for 100 days in order to enhance livelihood security of households in rural areas.
Priority is given to women while allotting work to ensure gender equality such that at least one-third of the work force is women with equal wages as that given to men.
Hygienic working conditions, safe drinking water, facilities for children at work sites, distance of work-place from home not exceeding 2 miles, health care and nutrition are also sought to be guaranteed.
(iii) National Commission for Women Act, 1990
Under this Act, a National Commission for Women has been set up to survey existing statutory assurances granted to women, prepare reports for the government on matters related to safeguarding rights of women and identify difficulties and hardships faced by women.
This Commission however has its limitations. Individual complaints cannot be entertained nor are its decisions and findings binding.
3. Laws specifically favouring women
Laws have also been enacted to benefit women specifically in view of the handicaps they have at work merely because they are women.
(i) The Maternity Benefit Act, 1961
To protect women against the discrimination faced by them due to their biological role of childbearing, this Act was passed which provided that maternity benefit be paid by every employer for a certain period before and after childbirth, which is equal to her wages or salary before her period of absence.
Women cannot be discharged or dismissed during her maternity leave nor can her conditions of service be varied to her disadvantage.
By the Amendment Act of 2017, the period of leave with full pay granted under the Act was expanded to 26 weeks with the pre-birth leave increasing to 2 months.
It also provided mothers with the option to work from home after the expiry of the leave period of 26 weeks.
The right to leave of 12 weeks has been extended to mothers adopting a child below 3 months and to a mother using her own embryo and a surrogate to get a child.
(ii) The Factories Act, 1948
This Act which is enacted to secure the health, safety, welfare, proper working hours, leave and other benefits of workers employed in a factory or manufacturing unit, has special provisions for women workers, namely:
Women are not allowed to work in night shifts i.e. between 7 pm and 6 am. A State Government may by issuing a notification allow women to work till 10 pm and begin work at 5 am.
The shift timing of women cannot be changed except after a weekly holiday or any other holiday, which means they get at least 24 hour notice of their shift timing change.
(iii) Shops and Establishments Acts
Each state government is permitted to enact its own Shops and Establishment Act which regulates the working condition of employees in shops or commercial establishments. These also lay down special provisions for the benefit of women employees.
Reservations for women in local bodies and boards of limited companies as well a special policies to encourage women have been framed by government from time to time.
Governments both at the centre and states have enacted several laws to ensure that the working conditions are conducive to more women joining the work force; however many women are not aware of the existence of these laws or the many rights that they are entitled to.
Employers choose to ignore the laws and though punishments and penalties are provided for doing so, the laws are not enforced because of the ignorance of the women employees or fear of recrimination. It is time women came together to fight for their rights, which already exist.
- Mohana Nair
Source: rediff.com