Cosmetology offers attractive opportunities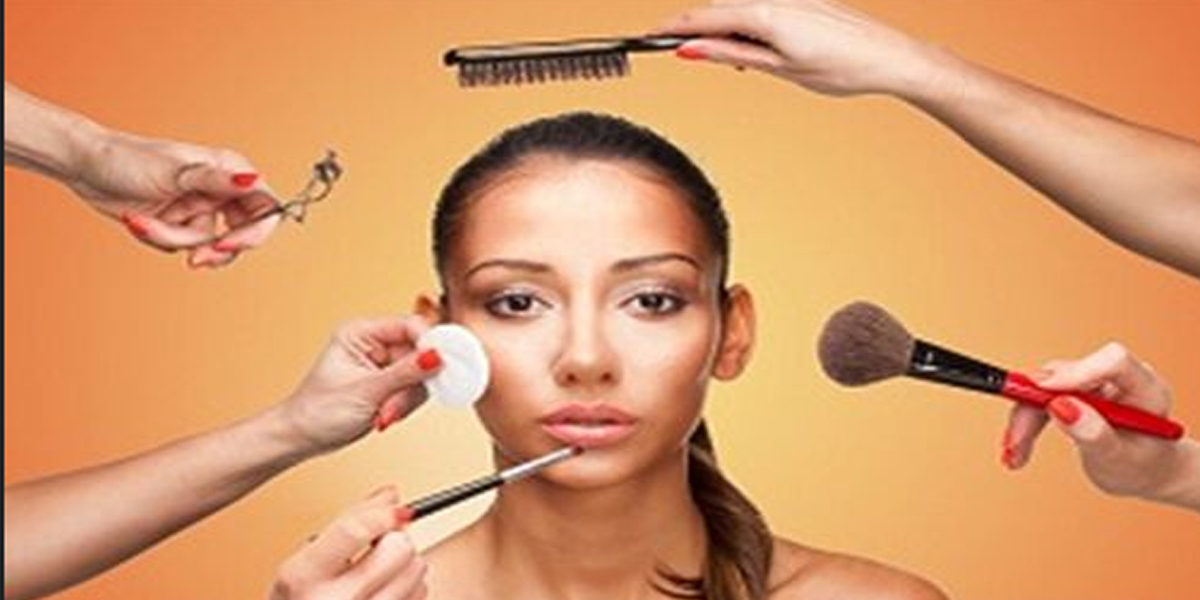 Highlights
In todays time, everyones primary focus is to look good and attractive The priority of personal grooming and beauty consciousness is becoming a trend In our country, cosmetology is reaching its puberty and on the verge of becoming a multibillion industry with a scope for hordes of employment opportunities
In today's time, everyone's primary focus is to look good and attractive. The priority of personal grooming and beauty consciousness is becoming a trend. In our country, cosmetology is reaching its puberty and on the verge of becoming a multi-billion industry with a scope for hordes of employment opportunities.
Cosmetology is the study of beauty treatment, a science of making people look good. It consists of various segments like skin care, hair care, nail technician, masseur, aesthetician and various other beauty therapies for face, hair and body. Therefore, a cosmetologist is an expert in makeup, skin care and beauty
Multiple job profiles
The cosmetology sector comprises various occupations like hairstylist, beautician, skin care specialist, aesthetician, nail technician, to name a few. Their job duties vary from hair styling, colouring, pedicure, manicure, facial treatment to other spa treatments. Apart from these, there are many other skin and hair treatments which is done through equipment and tools like a vacuum, galvanic machine etc. to enhance the appearance.
The Cosmetologists help their clients to identify their skin/hair type and accordingly give them tips to care for them. They act as a guide to resolve any issues associated with beauty or any other skin/ hair related queries. Some of them are highly trained to administer therapeutic medication for chronic conditions.
What are the qualifications?
Those who are interested to pursue a career in cosmetology need to have certain educational and licensing requirements. Interested students can research and find that there are various diplomas and brief courses with the option of further specialization in diverse field that may help in getting an associate degree. There are many polytechnics and vocational institutes that offer recognized courses in beauty care or cosmetology. By obtaining the right education, training and license, one can work in several segments of Cosmetology industry and may also be self-employed. Those who are already in this field are constantly upgrading their knowledge to stay in line with the latest trends.
It is very important to acquire practical skills while understanding the human structure and learning the important tools of cosmetology. In addition, one must possess soft skills like speaking and listening skills, creativity, excellent customer service and better time management skills. And to top all these, a polite and a friendly personality goes without saying.
Scope
The scope for the career in the cosmetology industry is endless. This beauty industry offers a wide range of career options for the professionals to excel and grow. This career is one of the lucrative career options, where the income is directly proportionate to the experience and reputation in the industry. The demand for aesthetic care is estimated to increase exponentially in the near future. A well- trained cosmetologist, can easily find a well-paid job in high-end salons or in five stars hotels and resorts. A good make-up professional can make its way to television industry, film industry as well as in the fashion industry. Being an image consultant is also an option to look for.
In India, a fresher can start at work with a decent income per annum, ranging between 1.5 to 2 lakhs. With a professional degree in hand, they can expect an income of 6 lakh per annum. But the package majorly depends on the specific segment chosen by the professional.
(Arpita Das - The author is Founder, "Beauness")