India's first bamboo toilet in Nagaland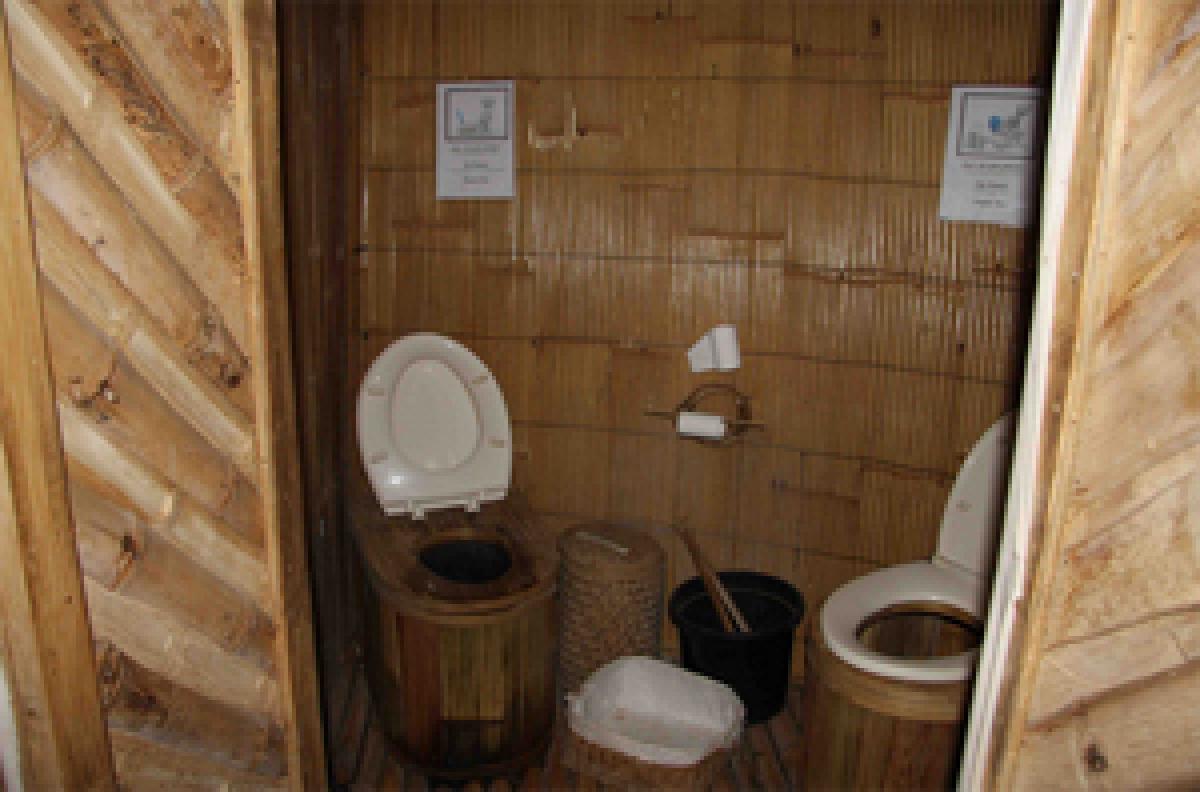 Highlights
India\'s First Bamboo Toilet In Nagaland. Nagaland Governor P.B. Acharya formally inaugurated India\'s first bamboo toilets here on Wednesday.
Dimapur: Nagaland Governor P.B. Acharya formally inaugurated India's first bamboo toilets here on Wednesday.
The inauguration took place at the Nagaland Bamboo Resource Centre in Dimapur as part of the Swachh Bharat Abhiyan (Clean India Mission).
The two prototype bamboo toilets inaugurated by Acharya are an outcome of a five-day training on "bamboo toilets for private use and for the community" jointly organised by Nagaland Bamboo Development Agency (NBDA) and South Asia Bamboo Foundation (SABF) in partnership with Building Material Technology Promotion Council (BMTPC), Ministry of Urban Development & Poverty Alleviation, held from May 12-16.
Speaking on the occasion, Acharya congratulated the Nagaland Bamboo Development Agency (NBDA) for the construction of an eco-friendly and inexpensive toilet that could supplement the Swachh Bharat Abhiyan initiated by Prime Minister Narendra Modi on October 2, 2014.
Acharya, who is a key member of the central Swachh Bharat Abhiyan team, expressed confidence that with aggressive marketing, bamboo toilets can become the focal point of addressing the abysmal state of sanitation in India.
"Even a fraction of the earmarked money for Swachh Abhiyan if invested in bamboo toilets will do wonders for the mission," the Nagaland Governor added.
Acknowledging that bamboo has played an important part in the traditional, cultural and socio-economic lives of the people of Nagaland, Acharya said "water is life, but bamboo is livelihood".
The governor also handed over certificates to 15 participants trained by South Asian Bamboo Foundation (SABF) on construction of bamboo toilets.
Advisor, NDBA, Naiba Konyak, MLA, in his address said the development of bamboo in Nagaland is envisaged to be taken up from two perspectives-resource development and enterprise development.
Naiba said in order to achieve the nationwide clean India mission and to provide low cost toilets to rural households, the need for developing cheap and affordable materials for constructing toilets came to light and thus bamboo, being readily available, cheap and eco-friendly became relevant.
"Subsequently, the SABF together with NBDA and BMTPC took the challenge to develop a viable technology for constructing utility structures like toilets," the NDBA advisor said. Naiba also dwelled on the intrinsic bond between tribal people and bamboo.
On the Centre's policy for tree plantation along roads, Naiba requested the Governor to convey to the Centre the need to include bamboo plantation in hill states. He suggested on bamboo plantation in landslide zones, as its growth was much faster than trees and found to be most affective.
Agri Production Commissioner (APC) and Commissioner and Secretary, Agriculture T. Imkonglemba Ao IAS, who also chaired the function, informed that NBDA attained nine years and was among the most successful of four state bamboo missions in India
He said the first World Bamboo Mission was also celebrated in the NBDA and also the venue of several national bamboo mission programmes.
The APC informed that NBDA had set a target of 50,000 Hectares for bamboo plantation and till date, has covered 35,000 Hectares adding, the target would be achieved within a year or two. He also informed that NBDA has planted 46 species of bamboo at NBRC's bamboosa.
Also speaking on the occasion, president of South Asian Bamboo Foundation (SABF) Kamesh Salam, consultant of NBDA, who organised construction of the bamboo toilet, said the project was aimed at marketing it for Swachh Bharat Abhiyan and also targeted corporate houses to provide funds through Corporate Social Responsibility (CSR).
Secretary to the Government of Nagaland and NBDA team leader Ms Khrienuo C. Metha, NCS proposed the vote of thanks. By Ngathingkhui Jagoi.