How to make rich pay $100 per year towards green fund, wonders Environment minister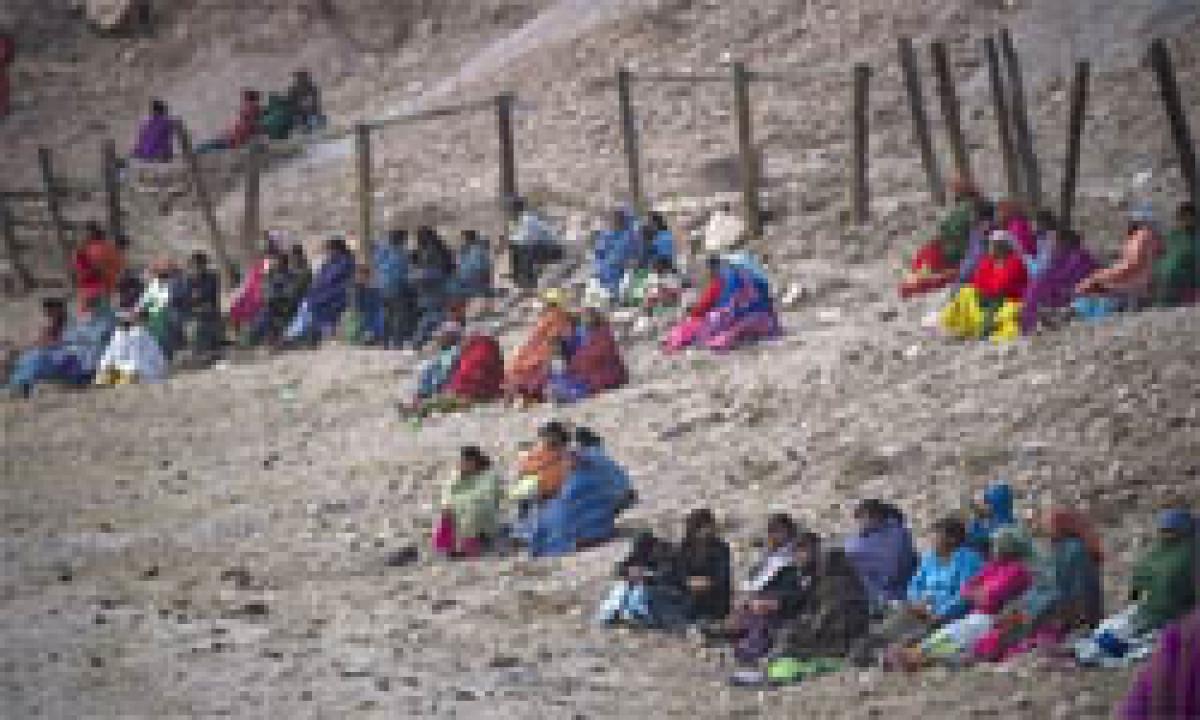 Highlights
India is here to ensure that rich countries pay back their debt for the overdraft they have drawn on the carbon space, an Indian minister said on Sunday.
India is here to ensure that rich countries pay back their debt for the overdraft they have drawn on the carbon space, an Indian minister said on Sunday.
Minister of State for Environment, Forests and Climate Change Prakash Javadekar said the developing could not let the ongoing UN conference, attended by over 195 countries, fail to reach its objectives.
The minister, who came to Paris on Saturday for a second time after having attended the opening plenary when Prime Minister Narendra Modi was here with over 150 heads of state or government on December 30, said that for India it was a "question of present and future lives of our 1.27 billion people with aspiration to develop".
The climate change meeting, or 21st Conference of Parties (CoP21) as it is called, goes into its crucial second week, after the heads of state and governments aimed to give it a push in the first week to arrive at a consensus on limiting the global climate temperature remain under 2 degrees centigrade, which otherwise, the UN says, will lead to several catastrophic events.
The larger issue being grappled is how to make the rich countries pay $100 billion every year starting with 2020, to help the developing countries cope with and plan ahead for the global warming.
So far, only around $10 billion has been pledged since 2009 in CoP15 when the green fund was launched with much fanfare.
Javadekar said ahead of the high-level segment of the conference when bureaucrats and ministers from the attending countries will jostle to arrive at common ground that India was also determined "not to make Paris summit like pass summits where we all returned home with false optimism and fictitious hopes".
A draft agreement of sorts on climate change is being circulated here, taking into account India's concerns, but it's by no means certain that this would be acceptable to all the countries, including the developed countries.
Javadekar praised the French presidency "which has done a monumental job in the last one year to build political momentum", saying India was ready and committed to work with it to achieve the desired goals.
He also said that India was here to ensure that the seminal principle of 'common but differentiated responsbilities (CBDR)' was respected.
The CBDR principle reiterated at several climate change conferences says that developed and developing countries have different responsibilities in rectifying the wrongs of the past. The West is called upon to contribute with money and technology to cope with the rising temperatures.
This is said to be based on "polluter pays" principle since the developed countries had emitted large amounts of carbon dioxide into the atmosphere in their search of growth, leading to the heating up of the planet. CO2 is a byproduct of fossil fuels which allowed most countries to develop rapidly.
The minister also reiterated that all the agreements should be under the aegis of the UN Framework Convention on Climate Change. "The UNFCCC is a global climate constitution. It's fundamental. Any attempt to rewrite or to overwrite will not be acceptable to anyone."
Javadekar said the collective decision "should be based on science, CBDR and collective conscience".