Hurricane Hermine hammers Florida, leaving thousands without power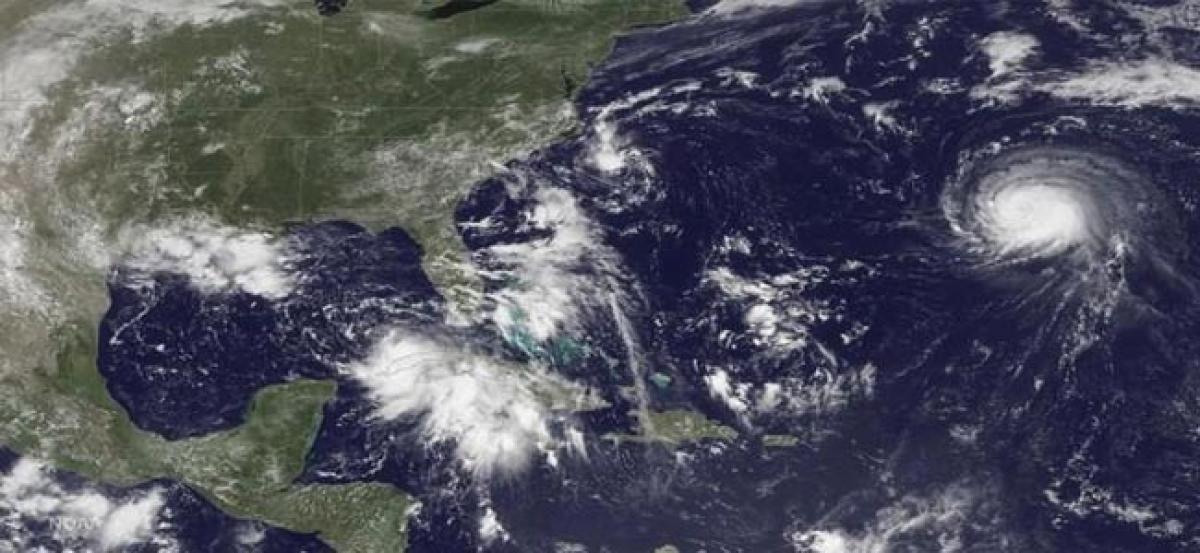 Highlights
Fierce winds and rain from Hurricane Hermine slammed Florida\'s northern Gulf Coast on Friday and power outages left tens of thousands of households in the dark.
Fierce winds and rain from Hurricane Hermine slammed Florida's northern Gulf Coast on Friday and power outages left tens of thousands of households in the dark.
Florida Governor Rick Scott said the storm could lead to deaths and told residents to stay indoors until it had passed.
Hermine, a Category 1 hurricane, made landfall shortly after midnight about 5 miles (10 km) southeast of St. Marks, bringing heavy rains and packing winds of 80 mph (130 km/h). It left 70,000 households in the state capital Tallahassee and thousands more elsewhere without power.
"It is a mess...we have high water in numerous places," Virgil Sandlin, the police chief in Cedar Key, Florida, told the Weather Channel.
Strong gusts downed power lines and trees as widespread flooding inundated communities in northern Florida before the hurricane reached into Georgia, where conditions were expected to deteriorate throughout the early morning on Friday.
"The combination of a dangerous storm surge and the tide will continue to cause normally dry areas near the coast to be flooded by rising waters moving inland from the shoreline," the National Hurricane Center said in an advisory.
The center warned that some areas along Florida's northern Gulf Coast may experience 9 feet (3 m) of flooding.
Pasco County reported crews rescued 18 people and brought them to shelters after their homes were flooded in Green Key and Hudson Beach early on Friday.
"Stay indoors even if it calm outside. The eye of Hermine may be passing through. Let it pass completely before surveying any damage," Governor Scott advised residents in a Twitter post.
The National Weather Service issued several tornado warnings and watches for communities throughout northern Florida and Georgia on Friday. The National Hurricane Center extended a tropical storm watch north through Sandy Hook, New Jersey.
Hermine became the fourth hurricane of the 2016 Atlantic storm season. By 11 p.m. EDT, maximum winds were listed at 80 mph (130 kph), with hurricane-force winds extending up to 45 miles (75 km) from the storm's center.
Hermine could dump as much as 20 inches (51 cm) of rain in some parts of the state. Ocean storm surge could swell as high as 12 feet (3.6 meters).
Scott declared a state of emergency in 51 of Florida's 67 counties, and at least 20 counties closed schools.
Mandatory evacuations were ordered in parts of five counties in northwestern Florida, with voluntary evacuations in at least three more counties. Twenty emergency shelters were opened across the state for those displaced by the storm.
"This is life-threatening," Scott told reporters on Thursday.
In coastal Franklin County, people were evacuated from barrier islands and low-lying shore areas.
"Those on higher ground are stocking up and hunkering down," Pamela Brownlee, the county's emergency management director, said.
After battering coastal Florida, Hermine was expected to weaken and move across the northern part of the state into Georgia, then southern U.S. coastal regions on the Atlantic, posing a Labor Day weekend threat for tens of millions of people.
On its current path, the storm also could dump as much as 10 inches (25 cm) of rain on coastal areas of Georgia, which was under a tropical storm watch, and the Carolinas. Forecasters warned of "life-threatening" floods and flash floods there.
The governors of Georgia and North Carolina on Thursday declared emergencies in affected regions. In South Carolina, the low-lying coastal city of Charleston was handing out sandbags.