Business on Himachal hills decline after maggi ban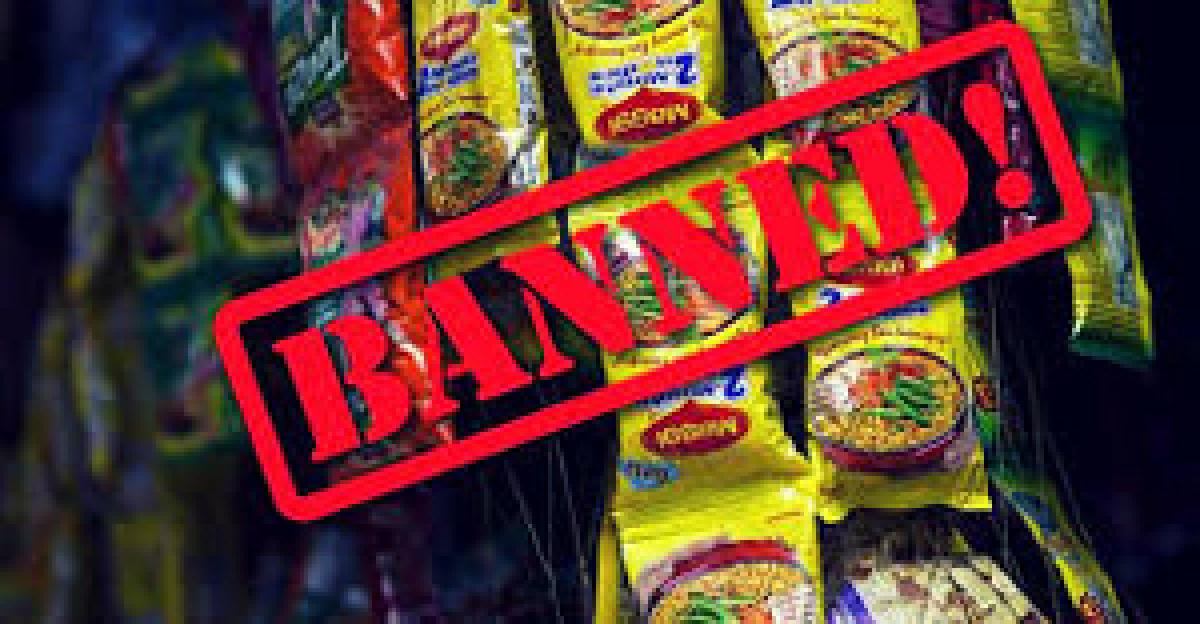 Highlights
Business On Himachal Hills Decline After Maggi Ban. Steaming hot Maggi is no longer a familiar sight at dhabas that dot the winding roads in these...
Manali: Steaming hot Maggi is no longer a familiar sight at dhabas that dot the winding roads in these Himachal hills, with eatery owners ruing the "noticeable decline" in their business following the ban on the popular noodle.
Pawan Thakur, a makeshift 'dhaba' owner at Batal, the famous stopover for the motorists located at the foothill of Kunzum Pass, told IANS over the phone that there is no substitute for the noodles.
"Since vegetables are not grown here due to cold climatic conditions and its regular supply can't be ensured from nearby areas. The noodle is the only option. Now after its ban, there is a noticeable decline in the business," he said.
Thakur, who has been serving the noodles for the last 10 years or so, said Maggi could be substituted with the noodles of other companies but in this remote area there is hardly any supply of them.
Before the ban, he was daily serving 100-150 packets of noodles to the tourists and now he's looking to opt some other tourism-related business.
Stalls selling quick food are either closing down or seeing a drop in their clientele.
The two-minute noodles were perhaps the best option available in these areas for the tourists where even vegetable growth is scarce.
M.C. Thakur, a Manali-based travel agent who is conducting adventure sport expeditions, said the Maggi noodles were the best packed food option earlier for the trekkers and the motorists as it could be cooked and served instantly.
"Now we are looking other options like macaroni and pasta but it is quite expensive and not easily available in small towns," he added.
Recalling the old days, tourist Ramandeep Bajwa from Chandigarh said the tea stalls are viable option for food while travelling on the 475-km Manali-Leh highway, which remains shut for over six months every year due to snowfall.
The entire stretch that crosses four high mountain passes in the cold deserts of Himachal and Jammu and Kashmir - Rohtang Pass (13,050 feet), Baralacha Pass (16,020 feet), Lachungla Pass (16,620 feet) and Tanglangla Pass (17,480 feet) - is dotted with small roadside eateries where sipping a cup of tea with steaming hot noodles was the only option.
"Now most of the tea stalls on the highway are either closed down or losing business as they have no other option to serve food other than the noodles," Bajwa, who just returned to this picturesque tourist resort from Leh, told IANS.
The non-stop journey in a four-wheeler between Manali and Leh normally takes 16-18 hours.
Backpackers descend in Manali from August to September every year. Most of them prefer to drive down the Manali-Leh highway.
Abhishek Malhotra, who came here with his friends from Delhi for a trekking expedition, said: "Yeh dil abhe bhe maange more Maggi."
"We packed stuffed 'paranthas' instead of Maggi," he added.
The idyllic, pastoral setting of the Himalayan range in Himachal Pradesh has been drawing an increasing number of backpackers.
The state last year attracted 1.63 crore both domestic and international guests, 2.4 times more of the state's population.
Kullu-Manali has emerged as a favourite tourist destination, followed by Shimla and Dharamsala.
Subscribed Failed...
Subscribed Successfully...