Food shows cannot replace good old cookbooks: Chef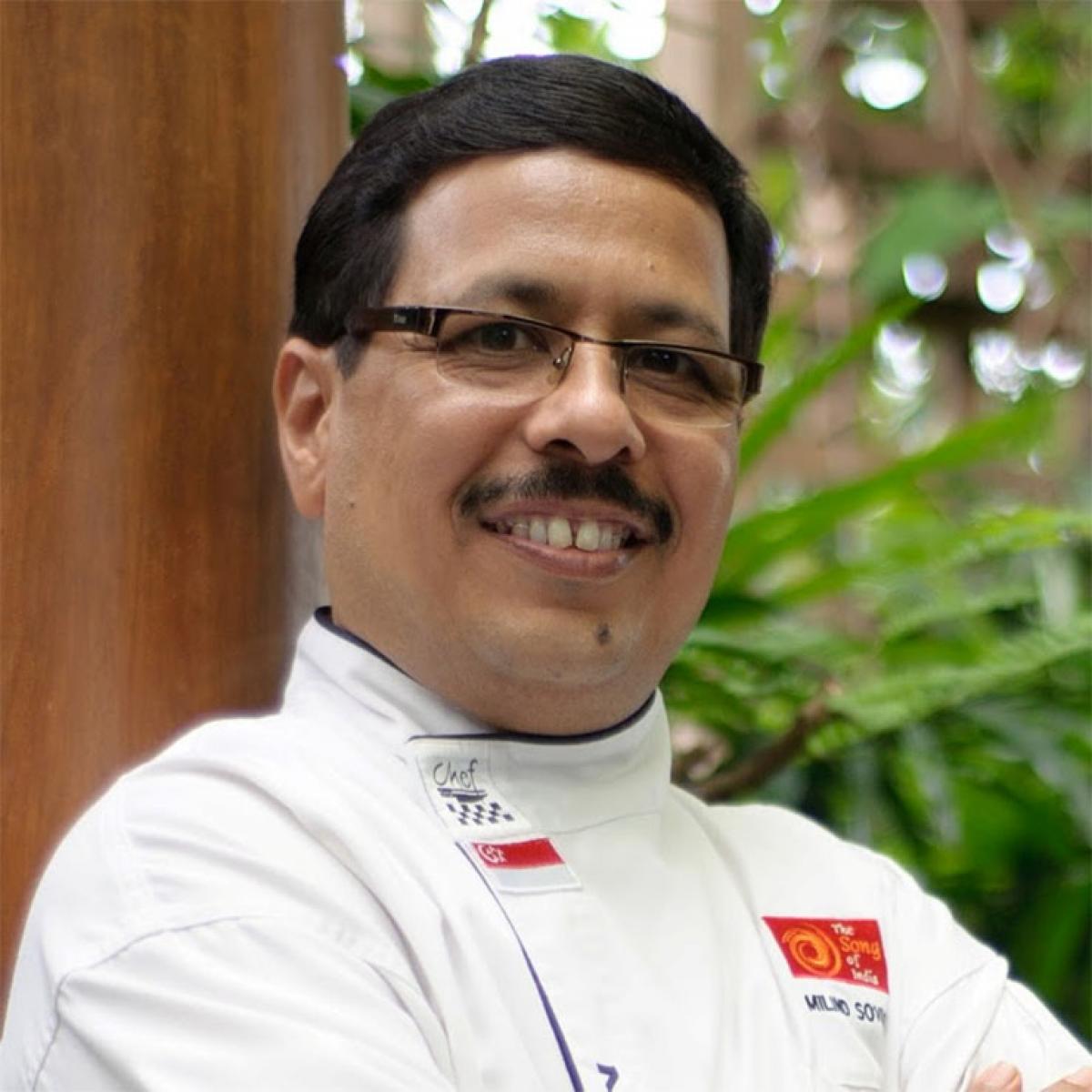 Highlights
There might be a surfeit of food shows on TV but they will never replace the good old cookbooks, says chef Milind Sovani, who has, in his...
There might be a surfeit of food shows on TV but they will never replace the good old cookbooks, says chef Milind Sovani, who has, in his three-decade-long career, served Bollywood stars like Amitabh Bachchan, Madhuri Dixit and Sanjay Dutt - and created awareness about Indian cuisine in Singapore where he worked for 13 years.
"In the time of internet and TV, printed cookery books are facing a challenge of existence...but, no, things are not all that bad yet. We have to accept the forces of change, but still there are many positives in owning and using cookery books - and of course writing them too," Sovani told IANS in an e-mail interview.
"Cooking with the help of a cookery book in the kitchen is always the best help around. You can keep it on your table, you do not require electric connections, or WiFi and the like. You can always mark some points on them, make earfolds for important pages, make small notes on them for your future reference and pass them down to the next generation or even share them easily with friends," added Sovani, who has worked with establishments like New Delhi's Hotel Samrat and Hotel Jaipur Ashok.
Then, books are always handy to keep, loan and borrow and have good mobility.
This apart, "in a country like India, where internet or TV signals are not widely or easily available, books can be of great help in any place and location. The visual charm of using a cookery book, which is attractively and artistically printed with appetizing photos, is always a delight. Coffee table books also look good on your book shelves," Sovani maintained.
Elaborating on the theme, Sovani said: "While cooking using a cookery book, your imagination is also at work and you tend to draw from the experience and skill of the writer. Books can be handed over from one generation to another, especially books rich in traditional and regional cooking for newly-wed brides. Books are a rich source of history tradition and culture too.
"Lastly, but most importantly, I feel cookery books are more trusted than the cookery shows on TV or internet recipes. As these books are written by experts or chefs, they are also considered more authentic and accurate too," Sovani explained.
Now, he is penning an autobiography to inspire others with his journey.
Writing a book on his life has been on the mind of the 52-year-old for the last five years, but it was in 2012 when he returned to India from Singapore that he gave it a serious thought.
"I have been working on it for a year and half now. I want to share with readers, especially youngsters, about the journey of a chef, the hardships faced and the sweet success moments. I wish to do this to inspire people and also spread awareness among the masses. Recipes... anyone can write, but the experiences I have and can share are unique," Sovani said.
To be available on stands after six months, the book "will be a very good read for everyone".
"It covers stories of my celebrity interactions, glorious moments, mega banquets, international experiences, my cookery tips, guidance to aspiring chefs and more," he said.
The chef often travels to Singapore as he has his own consultancy firm, Hospitality Innovations Pvt Ltd, which works for innovations in restaurants and cuisines. He was even honoured with the 'Culinary Trail Blazer of Singapore' award by 'Michelin Star Guide' for his work of transforming the image of Indian cuisine from a mundane, ordinary five-to-seven-dollar-cuisine to a modern high-end one.
Asked how one can popularise Indian food in other countries, he said: "Firstly, you need to be honest with your roots and have in-depth knowledge of Indian cuisine.
"Secondly, understand the market need of that country, the current perceived image of Indian cuisine and how you can develop the taste buds of the local population towards Indian cuisine. Open Indian restaurants which can offer good, healthy and modern food."
But, as of now, he has plans of increasing the number of branches of his restaurant April Rain, which has two outlets in Pune.
"I plan to take this brand pan-India and the next outlet would surely be in Mumbai," said the Mumbai-based chef.
Subscribed Failed...
Subscribed Successfully...