Restaurant review: Chaayos, Delhi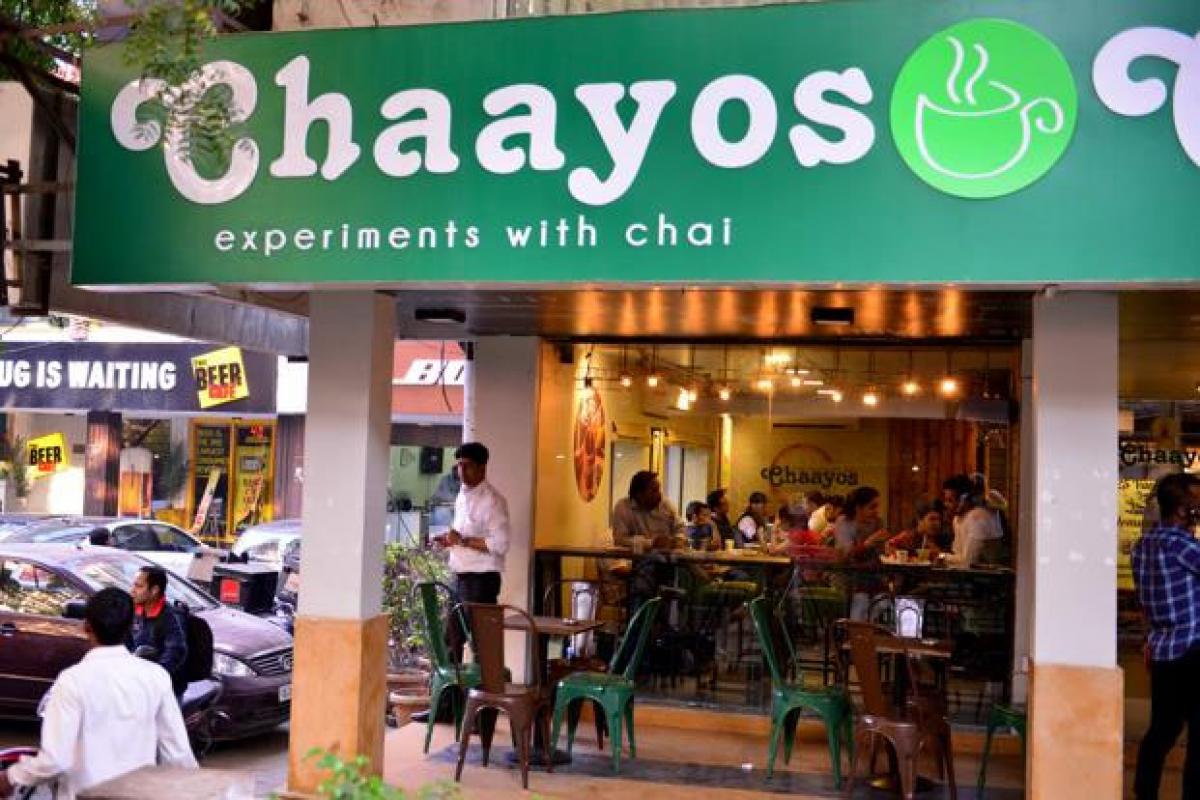 Highlights
If you-'re ready to look beyond the masala chai and experiment with chillies and mango-infused tea, Chaayos is the place to be. A cosy space to share...
If you're ready to look beyond the masala chai and experiment with chillies and mango-infused tea, Chaayos is the place to be. A cosy space to share a cuppa with a friend, partner or even all by yourself, it surprises with its tea concoctions.
Likes and dislikes around tea are very personal and individual. Some like it with milk, some don't; some like sugar, some don't; there are also those who like to spice it up with ingredients like ginger, cardamom, pepper and tulsi leaves for a zing.
With 25 varieties of chai, Chaayos leaves tea lovers spoilt for choice.
"People have a very particular liking for a type of chai. Some want elaichi (cardamom), adrak (ginger), kaali mirch (black pepper), half sugar, no sugar, sugar, milk, less milk or a kadak chai (strong tea). At Chaayos, you can create a 'meri waali chai'. Desi chai is our customised tea - a standard order here," IIT alumnus Raghav Verma, who co-founded Chaayos along with another IIT graduate Nitin Saluja, told IANS.
Their desi chai lets customers order a tailor-made cup of tea to their taste.
Then, there's the hari mirch chai, spiced with green chilli. It may sound spicy, but there's only a subtle hint of the chilli. Nevertheless, it's for adventurous ones.
Another tea I personally loved was the aam papad tea, which tastes a bit sweet and sour. It's a delight, and it can surely lift anyone's gloomy mood.
Besides the two standout teas, there are more to pick from - such as Moroccan mint, kulhad chai, rose cardamom and God's chai (from the Kangra Valley).
Classic teas are of course there for the people with a fixed taste - such as the good old green tea, English breakfast, Earl Grey, orange pekoe, lemongrass and jasmine.
The ingredients of the teas have been put together from different regions.
"Our tea leaves come from Assam and Darjeeling, our tulsi is from Uttarakhand, the cinnamon comes from Kerala and so on and so forth. We basically source the ingredients from the best possible locations in India," Verma said.
Although the tea menu is impressive, one cannot rule out the array of snacks which would make your tea time equally enjoyable. The delectable keema pao, egg bun, vada pav and bun maska - a freshly toasted bun with a generous dollop of butter - are some of the snacks that are exactly what they look like -- scrumptious!
More Chaayos outlets are on the anvil.
"In terms of expansion, we are becoming aggressive now. Within the next year, we are looking at opening at least 60 outlets across the country. We are also partnering with online marketplaces like Flipkart, Amazon and Big Basket, basically the big players, and also trying to get into modern retail stores," said Verma.
"We are also pushing our deliveries, we have a 'chai on demand' concept, which is delivering chai through disposable kettles. It has started in three outlets in Gurgaon. We are also selling packaged tea leaves. People love our adrak tulsi chai and masala chai."
With four outlets in Gurgaon, three in Delhi and two in Noida, the duo is now looking at places in central Delhi like Connaught Place to attract tea lovers.
* Where: 26, 1st Floor, Hauz Khas Village, New Delhi.
* Chai Party for two: Rs.400 approximately (with snacks)
* Timings: 8 a.m. to 1 a.m.
Subscribed Failed...
Subscribed Successfully...