All parties take 'Gough Road' route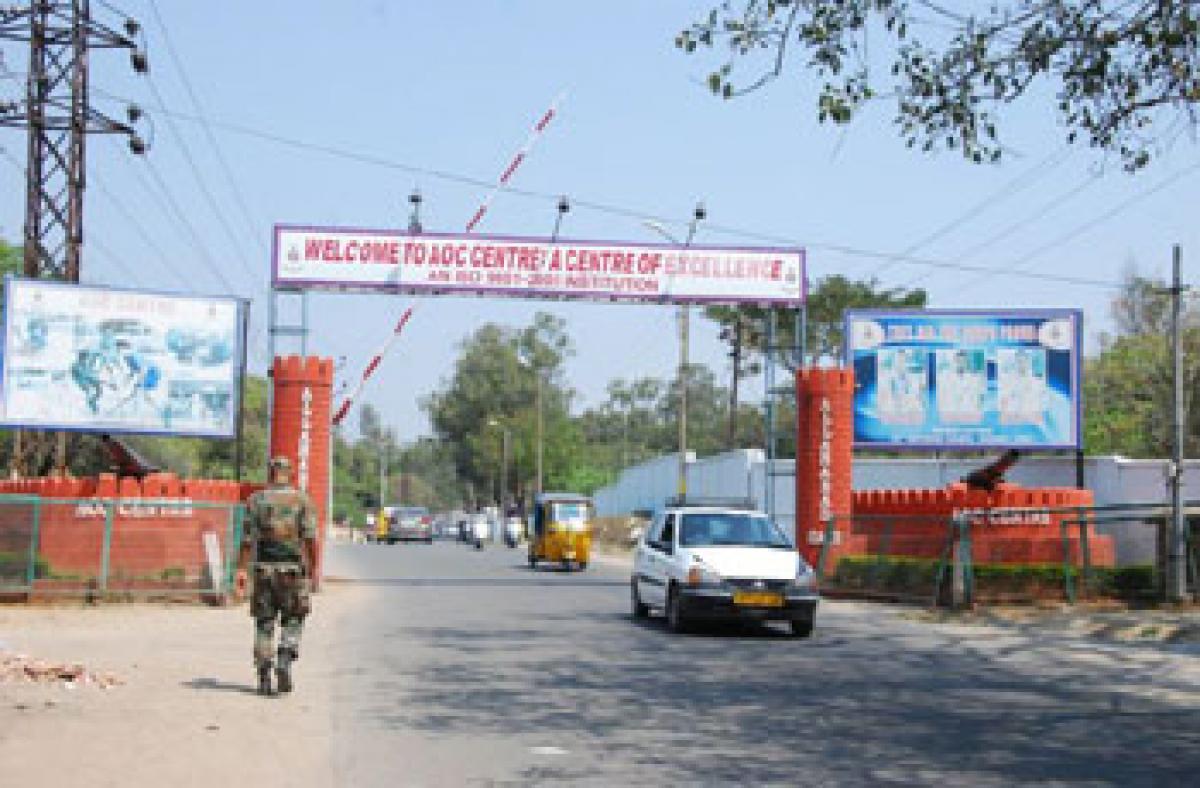 Highlights
Army road closure issue has become the  main agenda of all political parties in the forthcoming GHMC elections.
Hyderabad: Army road closure issue has become the main agenda of all political parties in the forthcoming GHMC elections.
IT and Panchayat Raj Minister K T Rama Rao will address the residents of Gautamnagar and Adarshnagar in the coming days, according to sources.
The BJP and the TDP leaders too are heading to Malkajgiri and will be making this as a major local poll issue.
Buoyed by the pressure exerted by several Resident Welfare Associations (RWAs) in Malkajgiri, Kapra and Alwal, political parties included the issue and are giving top priority in the election campaign.
Candidates in the 15 wards of Alwal, Kapra and Malkajgiri are taking up the issue and assuring the people to solve it. Karimnagar Mayor Ravinder Singh, who is TRS in-charge for Malkajgiri, says, "Several RWAs approached us and are concerned about the road closure by local military authorities."
If highly placed sources are to be believed, Rama Rao would be addressing the people on January 26. Presently, the roads in Secunderabad are closed between 10 pm and 7 am by the Army.
Apart from the TRS, the BJP, the Congress and the TDP too started assuring people on taking up the issue of closed roads.
The RWA representatives also submitted a representation to the Union Surface Transport Minister Nitin Gadkari when he addressed a public meeting at Malkajgiri earlier this month.
Ever since the poll campaign started, RWAs have been exerting pressure on political parties to make the 'road closure issue' a major part of the agenda. Representatives of RWAs have been questioning candidates if they are aware of the roads being closed and also started a Facebook campaign - Open Secunderabad Roads (OSCAR).
B T Srinivasan, general secretary, United Federation of Residents Welfare Associations (UFRWA) says, "We met almost all political parties and every party has given assurance. A sizable population living in Malkajgiri and beyond is affected due to road closure by the local military authority."
If the Gough Road is closed permanently, residents of Ramakrishnapuram, Malkajgiri, Neredmet, ECIL, Kapra and beyond will have to take the Kharkhana road. According to estimates, around 50,000 vehicles use Gough Road every day.
Ramnarayan, a retired railway employee and resident of Adarshnagar says, "We are a group of 25 retired employees who meet up every morning and have decided to ask any contesting candidate if they would take up the road closure issue."
Political parties, who had been silent on the issue, have now became vocal and the 'Army road closure' is taking centre stage at least in Kapra, Alwal and Malkajgiri.