Govt will weed out middlemen menace for farmers: Pocharam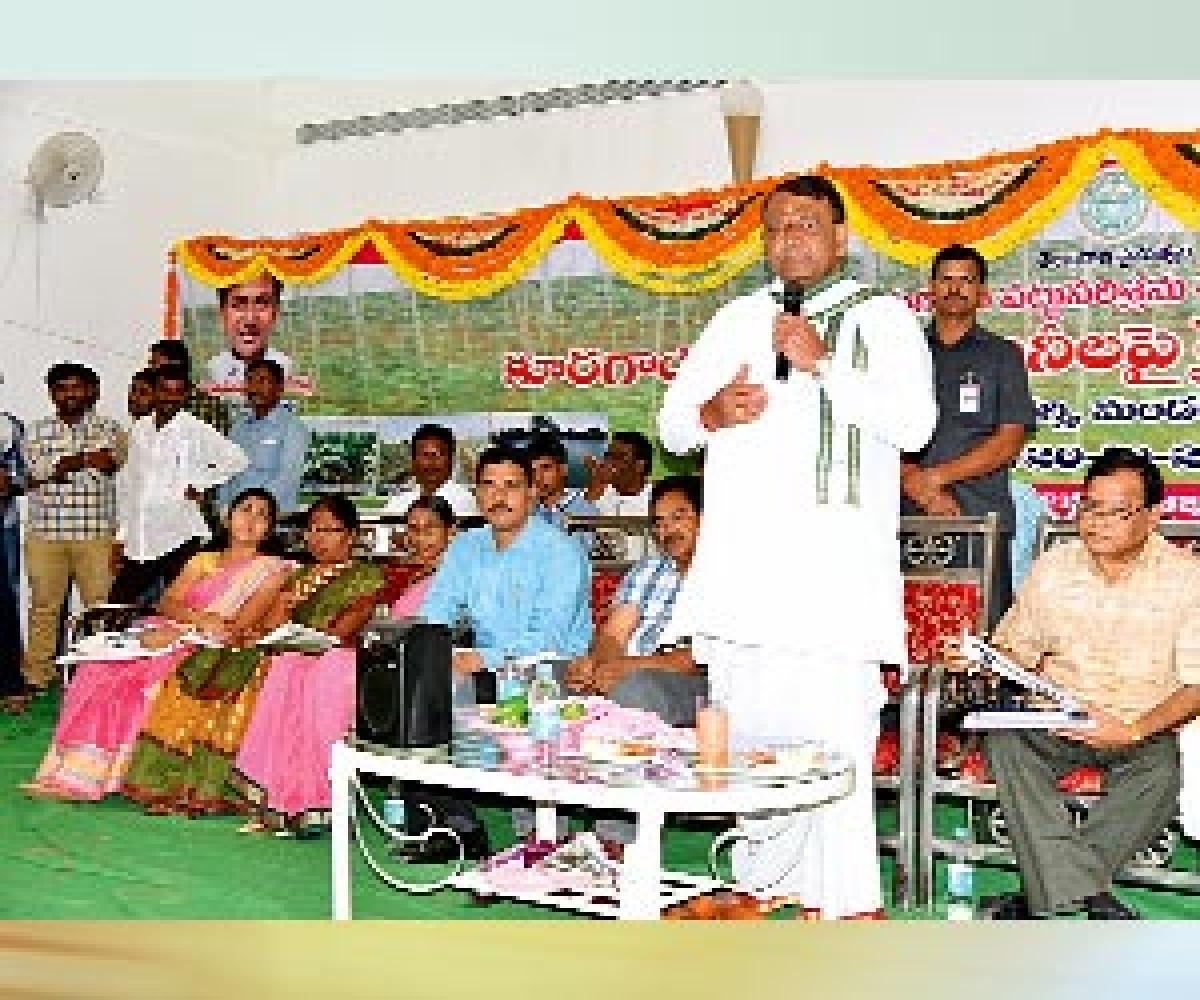 Highlights
Minister for Agriculture and Cooperatives Pocharam Srinivas Reddy said that the aim of the government was to do away with the
Nizamabad: Minister for Agriculture and Cooperatives Pocharam Srinivas Reddy said that the aim of the government was to do away with the middlemen and intermediaries and make the farmers to sell their produce directly to the consumers, thereby, helping them to make profits and prosper.
In his inaugural address at an awareness camp organised for the farmers on growing vegetables under the aegis of the NGO, CCD in Varni mandal in the district on Thursday, he said that there was a need to bring revolutionary changes in the field of agriculture to enhance food production and also improve the living conditions of farmers. Even a long journey of 1,000 miles begins by taking the first step and the government would definitely take the necessary action, he added.

The Agriculture Minister said that while in the undivided State of Andhra Pradesh, the State government spent Rs 200-Rs 250 crore on providing drip irrigation for the horticultural production, the Telangana State government spent Rs 300 to 350 crore during the last two years. He said that even as the 350 crore funds were not sufficient for drip irrigation, the State government also took an additional loan of Rs 1,000 from NABARD and distributed sprinklers and drip for the farmers under input subsidy.
Minister Pocharam said that there was nearly 1. 80 lakh acres of land available for irrigation purposes and 44,000 bore wells in Banswada constituency in the district and vegetables and fruit orchards would be grown on this land. He said that such awareness camps were being organised to enlighten the farmers in enhancing the productivity and bringing high yields on crops.

State Commissioner for Horticulture Venkatram Reddy, Bidar Revenue Divisional Officer Sudhakar Reddy, Kamareddy DRDA Project Director Chandramohan Reddyand others were present on the occasion.