TPCC plans signature drive against govt policies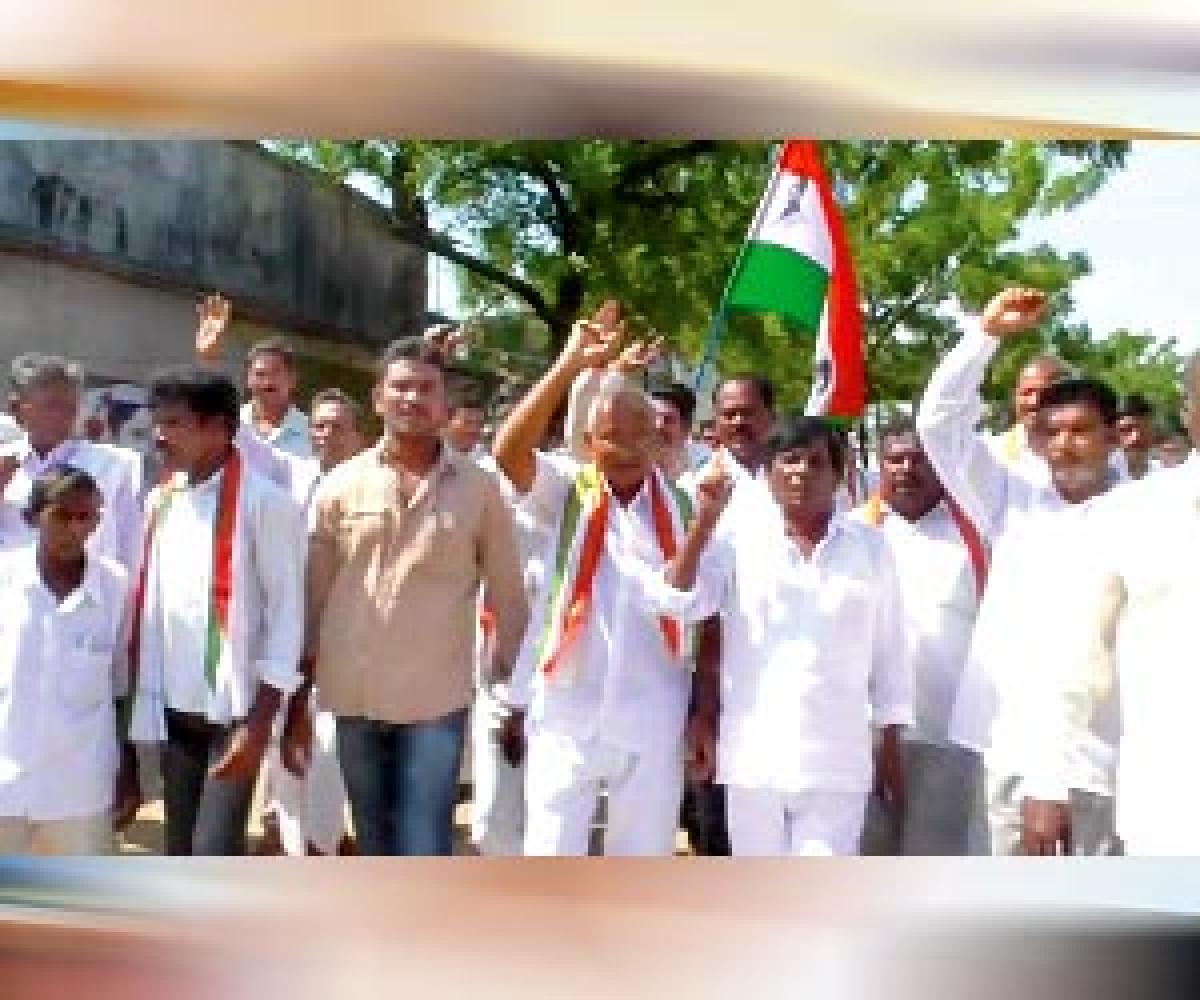 Highlights
The Telangana Pradesh Congress Committee (TPCC) will take up a signature campaign to protest the State government's policies against the
- Uttam Kumar Reddy demands one-time farm loan waiver
- Wants immediate reimbursement of students' fee
Alair: The Telangana Pradesh Congress Committee (TPCC) will take up a signature campaign to protest the State government's policies against the interests of farmers and students. Speaking to media persons here on Thursday, TPCC president N Uttam Kumar Reddy said the campaign was intended to exert pressure on the government. Pointing out that 37 lakh farmers have taken bank loans and 3 lakh women have pledged their jewellery, Uttam demanded one-time waiver of farm loans.
The TPCC chief questioned the government as to why it was not implementing one-time loan waiver of farm loans even after claiming that it was wealthy. He contended that the administration lacked proper awareness of the problems being faced by farmers.
Uttam further alleged that the government was neglecting the issue of fee reimbursement even after it was raised in the State Assembly and elsewhere. He expressed apprehension that 3,200 colleges would face closure if the government fails to reimburse the fee immediately.