NIRDPR conducts training for rural labour in sustainable rural livelihoods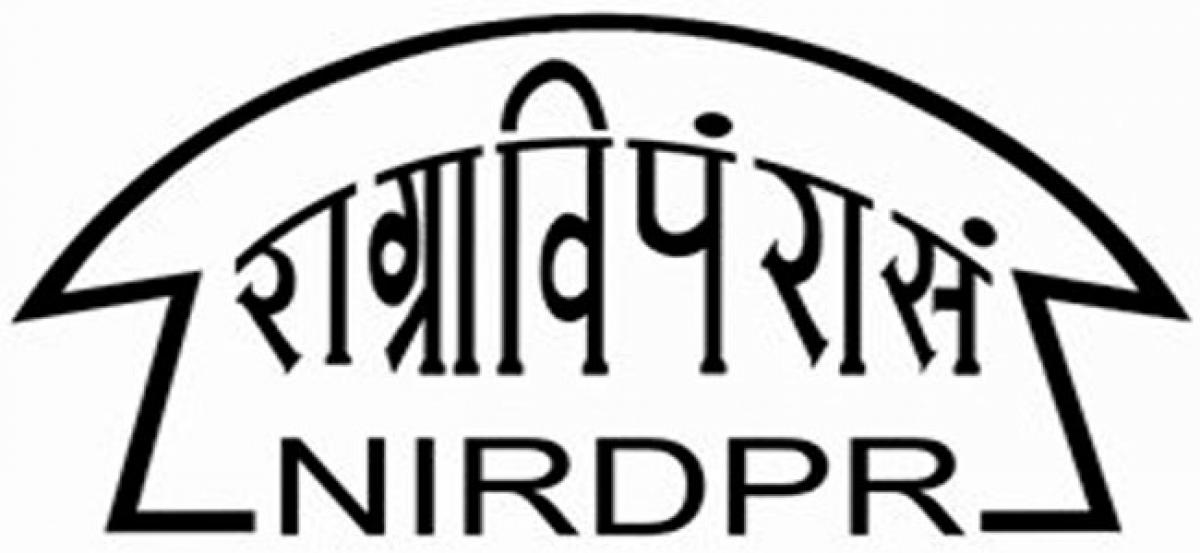 Highlights
National Institute of Rural Development and Panchayati Raj NIRDPR is going to conduct a training programme on Livelihood Promotion for Distress Migrants and other Vulnerable Groups between July 23rd and 27th
Hyderabad: National Institute of Rural Development and Panchayati Raj (NIRDPR) is going to conduct a training programme on 'Livelihood Promotion for Distress Migrants and other Vulnerable Groups' between July 23rd and 27th.
The Objectives of the Programme are
1. To identify the reasons for distress among the rural labour
2. To locate the NRM activities for sustainable rural livelihood
3. To develop the skills among farm and non-farm sectors workers in rural areas and convergence opportunities.
To create awareness on existing social security and developmental schemes/ programmes Speaking about the importance of this program, Dr Digambar Abaji Chimankar, Associate Professor and Course Coordinator, Centre for Wage Employment, NIRDPR, said, "The programme is aimed to address livelihood issues related to migrant and other vulnerable groups such as women, disabled and single persons in the rural area. Mostly at the time of agricultural distress, the rural poor people migrate to urban areas in search of work and good wages."
An autonomous organisation under the Union Ministry of Rural Development, the NIRDPR is recognized internationally as one of the UN-ESCAP Centres of Excellence. The duration of training programme is five days (July 23 - July 27). The venue of the training program is National Institute of Rural Development and Panchayati Raj, Rajendranagar. Boarding and Lodging facilities will be arranged at the institute.

Subscribed Failed...
Subscribed Successfully...