Students leaving IIM-S over shortage of hostel rooms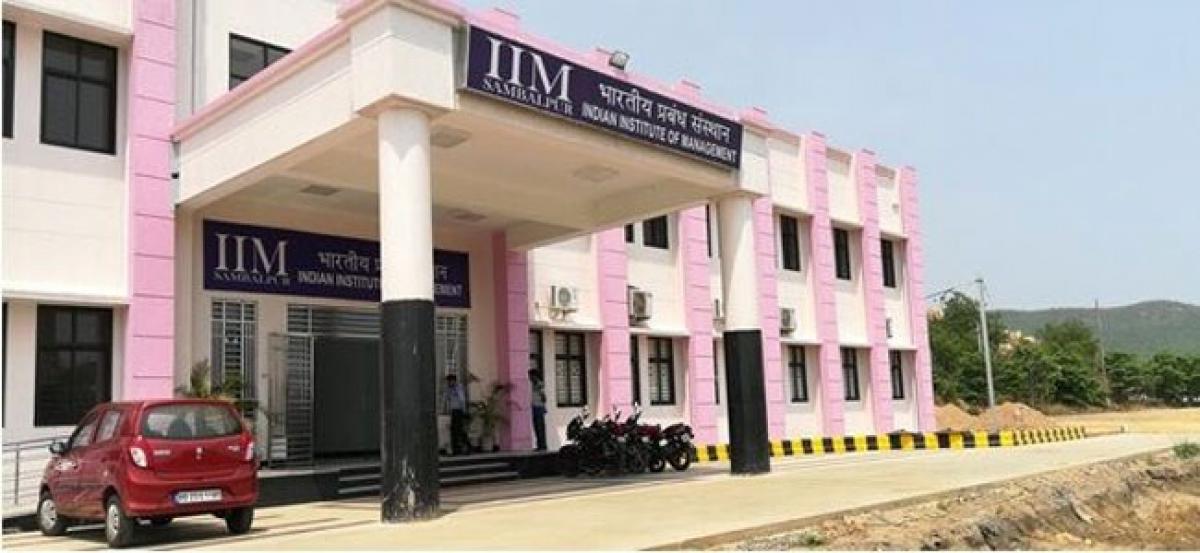 Highlights
Some students of the Indian Institute of Management, Sambalpur IIMS have left the institute as they could not get hostel rooms, an official said Monday The classes for the fourth batch of the IIMS commenced on July 30 this year
Sambalpur (Odisha): Some students of the Indian Institute of Management, Sambalpur (IIM-S) have left the institute as they could not get hostel rooms, an official said Monday. The classes for the fourth batch of the IIM-S commenced on July 30 this year. There were 111 students when the classes started but now the number of students has decreased to 99 as the institute was not able to provide hostel rooms to some students, IIM(S) director Mahadeo Jaiswal said.
The IIM-S which started functioning from Sambalpur in 2015 had doubled its intake capacity to 120 from 60 this year. It is functioning from the premises of the Sambalpur University now as it does not have a permanent campus of its own. Jaiswal said "the state government had allotted three hostels for the students of IIM-S in the Sambalpur University campus. However, when we entered into MoU with the university authorities they said they could provide only two hostels. "We agreed with two hostels. As per the MoU, they were supposed to provide us two hostels by July. But the University authorities provided one hostel and half of another hostel, forcing many students of IIM-S to face trouble and stay in dormitory.
" The director said till last month the Sambalpur University authorities said they would provide rooms in the hostel to the students of the IIM-S in the month of September. But now they are "refusing". They should at least comply with the MoU, added Jaiswal. He said, around 15 students of the fourth batch of IIM-S are still staying in the dormitory. The director expressed apprehension that they could also leave the institution. The absence of required number of rooms has emerged as challenge now, he said. Vice-Chancellor of Sambalpur University, Deepak Behera, however, said that he was ignorant about the incident. "We have provided them a hostel and half of another hostel building, where 70 students of the university are also staying," Behera said. The VC said "a new hostel is being constructed on the premises of the university.
We would shift the students of the university to the new hostel only after we get possession of the new hostel building. The PWD should have handed over the building to the university before the academic session began. But the PWD is yet hand it to us." Behera said he has discussed the matter with the district collector and the matter will be sorted out. The permanent campus of the IIM-S will be constructed over an area of 180 acres at Basantpur, on the outskirt of Sambalpur city. The Union cabinet has already approved Rs 401 crore for the establishment of permanent campus of the IIM-S, officials added.
Subscribed Failed...
Subscribed Successfully...