CASH-AT-POS launched by BOI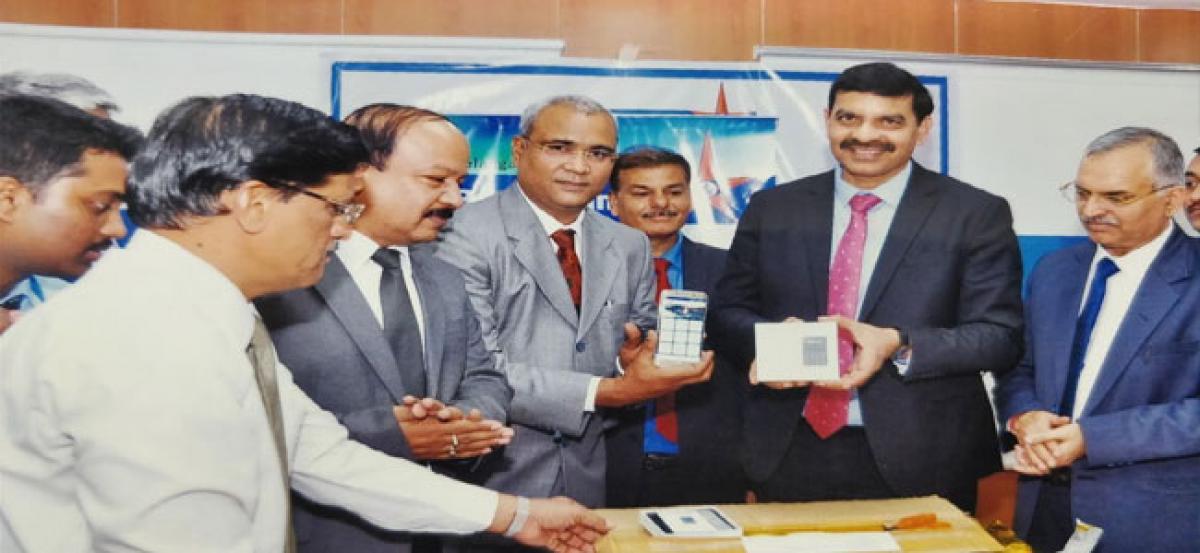 Highlights
Bank of India, Telangana Zone has a network of 66 Branches spread across Telangana State covering 16 districts.  On Monday,  BOI Telangana Zone launched CASH-AT-POS facility, as part of Govt. of India initiative in Digitisation.  The CASH AT POS is   a unique service where a Merchant Establishment (shop) can turn into a Mini ATM.  Any debit card holder can use  their debit card to withdraw money u
Hyderabad: Bank of India, Telangana Zone has a network of 66 Branches spread across Telangana State covering 16 districts. On Monday, BOI Telangana Zone launched CASH-AT-POS facility, as part of Govt. of India initiative in Digitisation. The CASH AT POS is a unique service where a Merchant Establishment (shop) can turn into a Mini ATM. Any debit card holder can use their debit card to withdraw money using Bank of India's POS device.
They no longer have to search for ATM, travel distances and wait outside the ATMs to withdraw money. All transactions are 100% secure with multiple levels of authentication and approval from RBI. The Zone has on Monday issued 1000 such POS Card readers to M/s Tejari Solutions Pvt Ltd.", Hyderabad based fin-tech Mobile commerce service provider and by March the number will increase to 5000.

Bank's Executive Director, C.G.Chaitanya and General Managers R.K.Mitra and R.C.Thakur informed that the Bank is primarily focusing on quality credit growth, increase in CASA share and reduction of NPA. Zonal Manager, S.B.Rai also informed that the Zone is registering continuous growth in Retail lending and is concentrating on reduction of NPA of the Zone.