Best Gram Panchayats in Sangareddy get incentives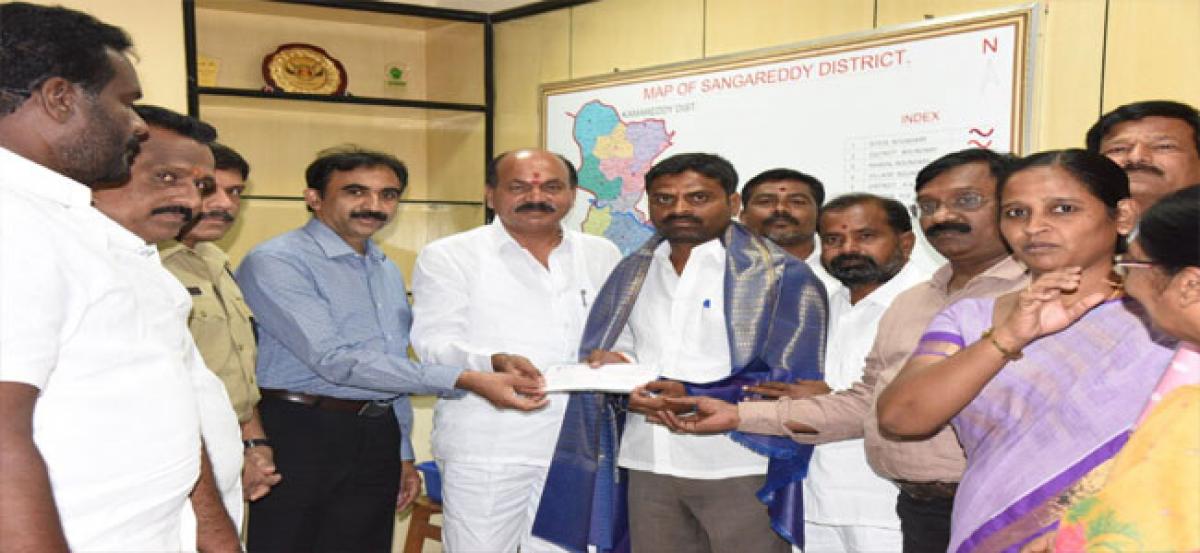 Highlights
Three best Gam Panchayats were selected by the Swatch Bharat Mission (Rural) Department in Sangareddy district and awarded cash awards as
Sangareddy: Three best Gam Panchayats were selected by the Swatch Bharat Mission (Rural) Department in Sangareddy district and awarded cash awards as incentives.
Usirikapally village in Manurmandal, Cherlagudem village in Sangareddymandal and EnkepallySadasivapetmandal were presented incentives of Rs. 10lakh, 7.5 lakh and 5lakh cheques as first, second and third prizes respectively in terms of sanitation, National Rural Employment Guanrantee Scheme, Haritha Haram and other programs. The district collector V Venkateshwarlu, Sangareddy MLA and DRDO gave away the cheques to the representatives of the villages and adivised them to use the money for the maintenance of the sanitation and cleanliness.

Subscribed Failed...
Subscribed Successfully...