Functioning of Wakf Board comes to standstill?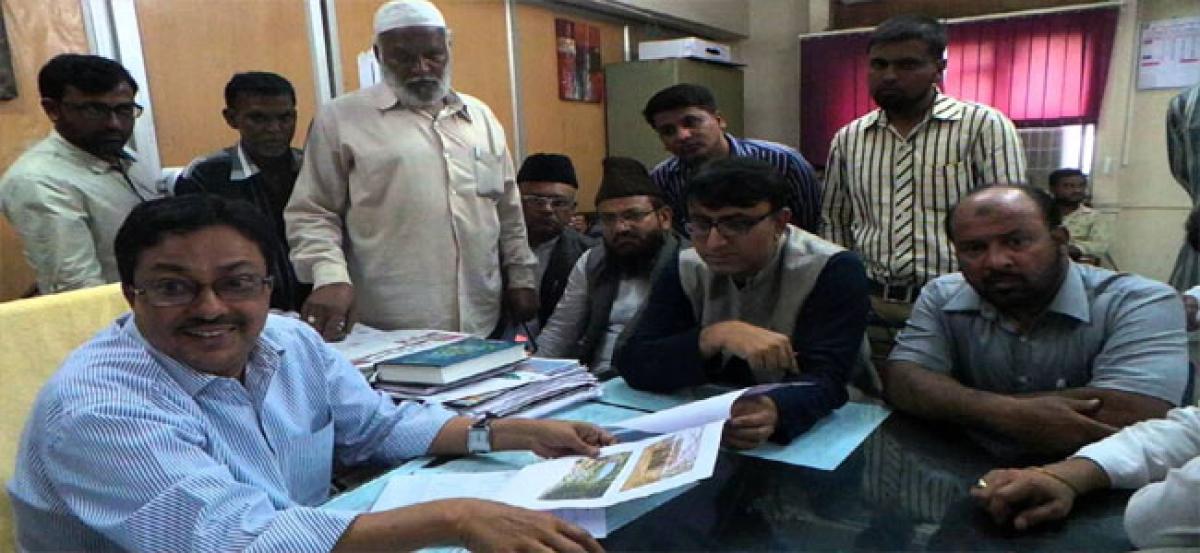 Highlights
Following vacuum created after former Wakf CEO Md Mannan Farooqui's term concluded this March end, the functioning of the Wakf Board came to a...
Nampally: Following vacuum created after former Wakf CEO Md Mannan Farooqui's term concluded this March end, the functioning of the Wakf Board came to a standstill.
Even though another official was appointed as CEO, he is currently on leave prompting the TS Wakf Board to handover charge for time being to another officer who remains reluctant to interfere in the matters of executive decisions making.
Given the fact that all these appointments to Wakf Board were on deputation, the Wakf activists are now demanding the Board to appoint a regular CEO to take care of this post for the larger interests of the securing Wakf properties from encroachment.
According to sources, each time a CEO is appointed they have to face huge political pressure which they are unable to cope up. Within days after formation of the new Wakf Board committee, the then CEO Md Asadullah who worked for almost three and half years had to return back to his parent department.
Even though he was coping with the political pressure from different quarters, the end of his term came following appoint of the new Committee. This official who rose against the land mafia encroaching up on several crores worth Wakf properties throughout the State during his stint drew accolades from civil society groups and also some leaders in the ruling party.
He was followed by Mannan Farooqui, who after completion of one year gave up and his term concluded in March and his deputation to the Wakf Board ended. In the meantime, Shahnawaz Qasim, who was Joint Commissioner of Cyberabad was transferred to the TS Wakf Board as CEO. However, within days of his appointment he took leave and B Shafiullah, Secretary Telangana Minorities Residential Educational Institutions Society (TMREIS) has been given additional responsibility, a temporary arrangement.
"For the past one and half month not a single file has moved and the board has failed to file counter in the courts risking losing of more Wakf properties to encroachers," lamented Syed Iftequar Hussaini, general secretary, Save Wakf Properties Association.
This Wakf activist alleged that the entire process of file movement has come to a standstill owing to vacuum created by the officialdom. He along with other Wakf activist brought this to the notice of the Chairman, Md Saleem who said that the matter would be sorted out shortly.
Speaking to The Hans India, the Wakf Board Chairman acknowledged the problems which have cropped in due to the lack of executive decision making process. "We shall be coming up with permanent solution for this and a regular office rather than officials who is coming on deputation is being pondered over," he said.
BY Md Nizamuddin
Subscribed Failed...
Subscribed Successfully...