Civic problems galore in Khan Nagar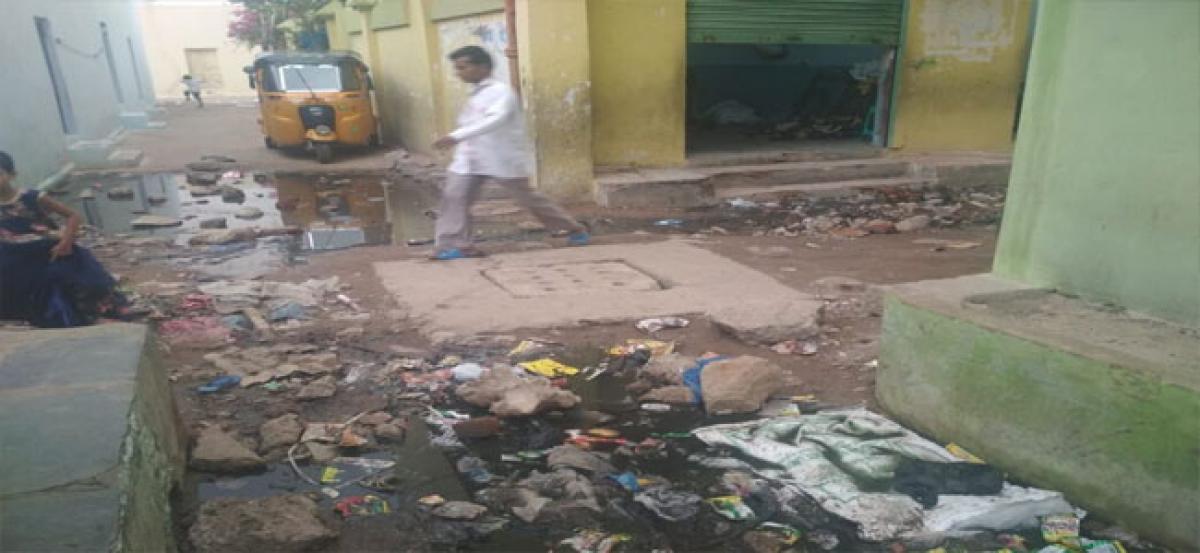 Highlights
It seems there is no end to galore of civic problems plaguing the residents of Khan Nagar in Talabkatta With the incomplete pipeline works by the authorities, the problems have increased for the residents
Bhavani Nagar: It seems there is no end to galore of civic problems plaguing the residents of Khan Nagar in Talabkatta. With the incomplete pipeline works by the authorities, the problems have increased for the residents. The locality is witnessing water stagnation at several places due to uneven paths created during laying of pipelines. The stagnated water has given rise to mosquitoes posing health risks to residents.
According to residents, the pipelines were laid, but laying of roads was delayed for over two months, even though the authorities sanctioned the amount for laying of road about four-months back. "Due to the incomplete work and advent of monsoon all the lanes are now inundated with water. The manholes which were recently constructed remain uneven and are also creating stagnation of water," said Md Ahmed, a resident.
Meanwhile the Talabchanchalam corporator put the onus on contractor for delay of work in the Khan Nagar. "Following the sanction of Rs 17 lakhs by GHMC the work should have been completed but the contractor who bagged the work contract has failed to respond to our plea to complete the work on time and we also took up the matter with the GHMC officials," said Nasreen Sultana, the local corporator.