400 snakes released into forests from city every month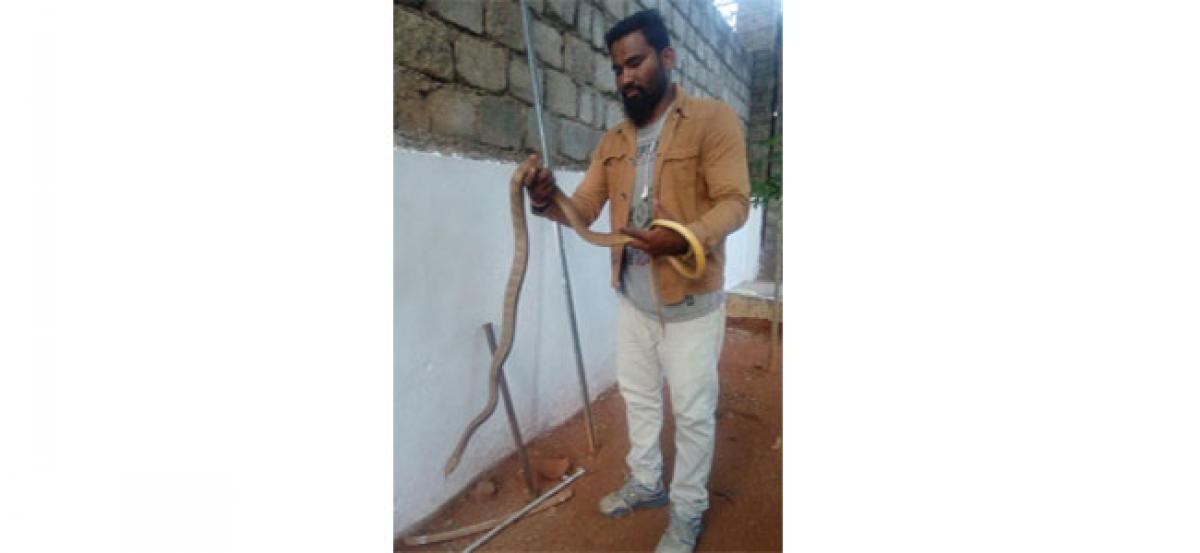 Highlights
About 400 snakes are caught in the city and released in the forests every month Experts say that with its habitat destruction, the venomous snakes are finding way into human space The sight of as ferocious and noxious snakes crawling along the roadside and in the gated community has become a cause for concern
Secunderabad: About 400 snakes are caught in the city and released in the forests every month. Experts say that with its habitat destruction, the venomous snakes are finding way into human space. The sight of as ferocious and noxious snakes crawling along the roadside and in the gated community has become a cause for concern.
The snakes are released into Narsapur, Vikarabad, Warangal and Kamareddy forests by the Telangana State Forest department. Avinash Visvanathan, general secretary, Friends of Snakes Society says, "We get close to 100 calls a day but a few are panic calls and in some cases by the time the volunteers reach the spot, the snakes would have already sneaked out. However, we catch a few every day and hand them over to the forest department."
About 50 % of the snakes caught are venomous. Spectacled cobra and Russell's viper pose a danger to life while Rat snake, Sand Boa, Keel back, vine snake and bronze back tree snake are not says Avinash. According to the 2008 to 2012 statistics, in united Andhra Pradesh around 83,812 snake bite cases, when it comes to Telangana state it was 7% in Mahabubnagar, 7% in Medak and 7% in Karimnagar. Kaumudhi, resident of Ramky towers, Gachibowli said, "With the rise in snakes taking its way into the human habitat, we doubt to send children to play at the green spaces."
Interested in blogging for thehansindia.com? We will be happy to have you on board as a blogger.