30-year-old dream for houses to be realised shortly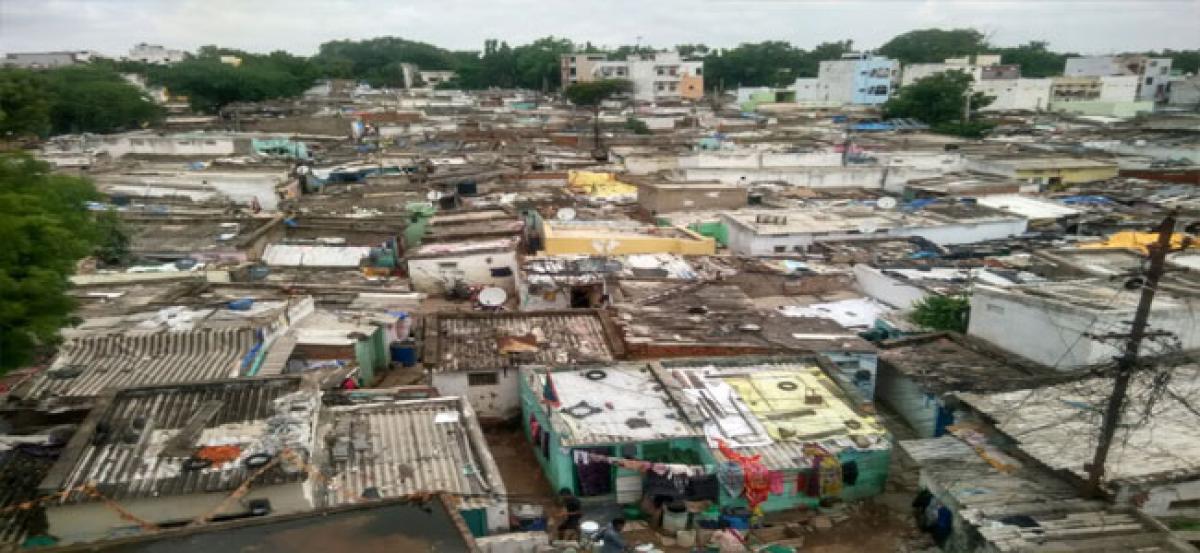 Highlights
Dreams of Narayanajopidi Sangham members in Ward2 of the Cantonment Board who have been living in congested houses for the last 30 years are to be realised shortly with laying of foundation for 250 2 BHK houses
Cantonment: Dreams of Narayanajopidi Sangham members in Ward-2 of the Cantonment Board who have been living in congested houses for the last 30 years are to be realised shortly with laying of foundation for 250 2 BHK houses. The Revenue department has readied the possession certificates after conducting a survey. The work is likely to be launched in a week following sanction of funds by the State government.
The board officials told The Hans India that the work would be taken up soon after the residents vacate their houses. During the board elections Finance Minister Etela Rajender had expressed shock over the congested houses, wondering how families were living there in. He had assured to launch construction of houses by the government from the Cantonment Board itself.
The residents while speaking to THI expressed happiness over the launch of work, although late. They recalled the agitation taken up with several people's organisations and Left parties to press the demand for houses. Legislator G Sayanna told THI that there was a possibility of the work being launched in Rasulpura and Narayanjopidi Sangham area, as stated by the Revenue officials. He said steps were being taken to give possession certificates to 250 families and that several Ministers would attend the 'bhumi pooja'.
The MLA stated that steps were also being taken to launch 2 BHK houses in Shastrinagar of Tirumalgiri. House construction in Marredpally (Silver Company), Gandhinagar, Sriramnagar would be completed before the ensuing elections and allotted to beneficiaries.