Legal metrology department to crack the whip after August 1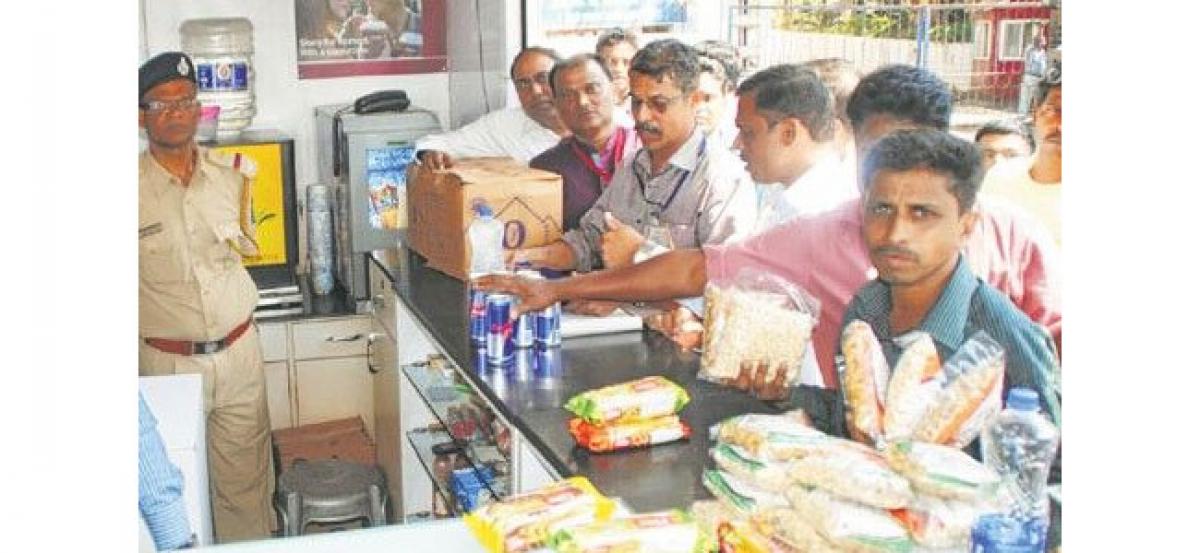 Highlights
Legal metrology department district official Kishan has made it clear that inspection of eatables being sold at theatre canteens will be done from August 1 onwards Quoting orders from Akun Sabharwal, state commissioner, he said that no canteen is allowed to sell food stuff more than the MRP
Vikarabad: Legal metrology department district official Kishan has made it clear that inspection of eatables being sold at theatre canteens will be done from August 1 onwards. Quoting orders from Akun Sabharwal, state commissioner, he said that no canteen is allowed to sell food stuff more than the MRP.
In a meeting with theatres' representatives and managers held here on Tuesday, he said that the department received complaints that the public are being cheated by canteens while selling the food stuffs, especially the popcorn, which the young and old prefer to eat. The popcorn quantity and its size should be clearly mentioned on the packet and the same should be written on the notice board. The managements will attract fine besides registering cases against them if the rules are not complied with. Selling water bottles and cool drinks at prices more than the MRP would attract penal action.
All eatables' prices should be prominently displayed at theatres. The notice board should prominently display the toll-free number 18004250033 for the benefit of consumer to lodge complaint against the erring canteen contractor or the theatre management. The board should also prominently display whatsapp number 7330774444. Some of the theatre managers raised objection and asked the official not to make the managers accountable for the offences of the canteen contractors and wanted him to take action against the theatre managements and canteen contractors.
Responding to the request, the officials assured the managers that no cases would be registered against them. However, they made it clear that it is the responsibility of the managers to ensure that the refreshments are not sold at exorbitant rates and see to it that the customers are not duped.