Women win free retail space at Inorbit mall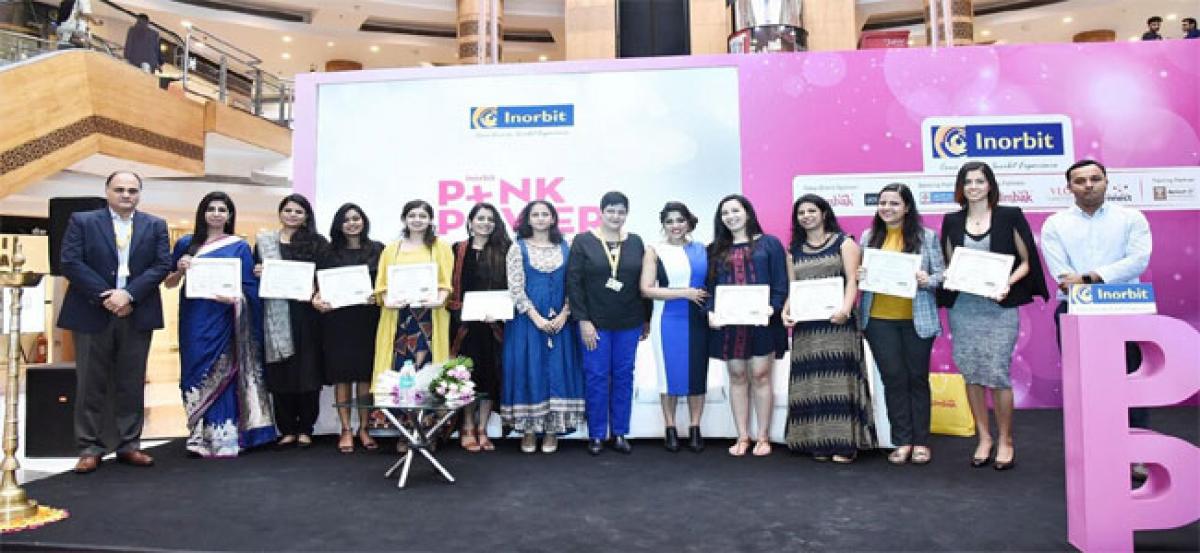 Highlights
Ten promising women entrepreneurs who made their way as Pink Power winners They won a free retail space within Inorbit Malls for a period of nine months These winners were chosen from cities like Mumbai Malad Vashi, Bangalore, Hyderabad and Vadodara
Hyderabad: Ten promising women entrepreneurs who made their way as Pink Power winners. They won a free retail space within Inorbit Malls for a period of nine months. These winners were chosen from cities like Mumbai (Malad & Vashi), Bangalore, Hyderabad and Vadodara.
This season of Pink Power received close to 538 entries with business set-upsacross various verticals like Food, Skin & Beauty, Home décor, handicraft, and much more. Choosing the winners was quite a nail biting challenge for the judges. From Hyderabad, Sai Deepika, founder of Sippy Monks, and Shipra Nayyar, Founder of OzelBir were among the lucky women to be chosen.
In addition to the retail space, Inorbit will mentor the winners with the support of TRRAIN (Trust for Retailers and Retail Associates of India) for understanding the operations in a retail format and grow their business. The Central Bank of India too has associated with Pink Power to offer soft loan assistance to the winning entrepreneurs.
Speaking about the initiative, Naviin Ibhrampurkar, Head of Marketing and Corporate Communications Inorbit Malls Pvt Ltd, said, "We have got the best 10 out of so many entries that we received this year. Wishing the winners great success and a grand welcome in the Inorbit family."