Bad roads, overflowing sewerage, a perennial problem for Attapur residents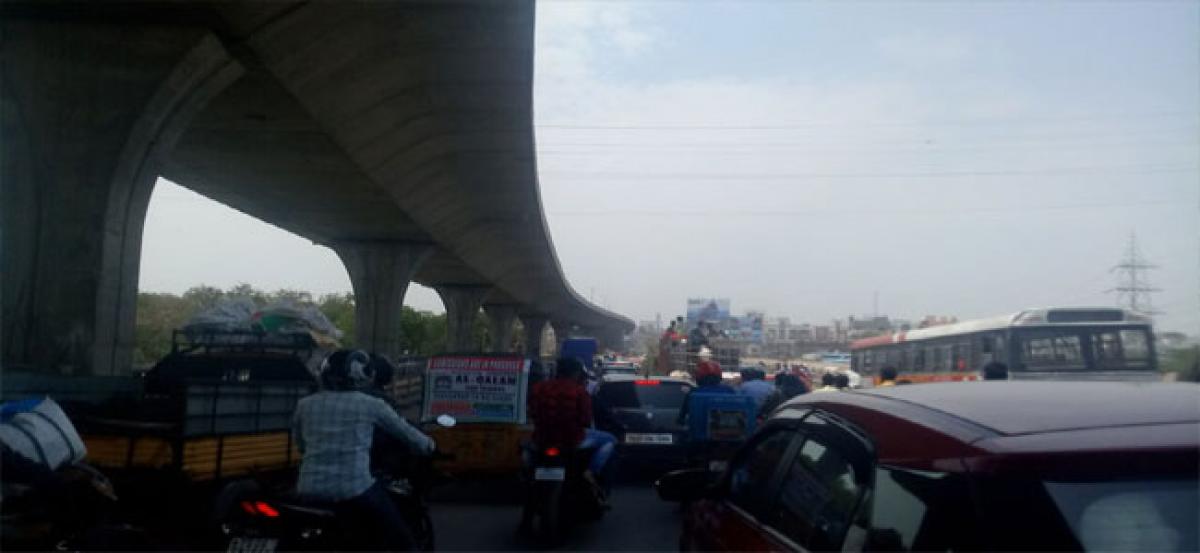 Highlights
The fastgrowing suburban city Attapur offers luxury apartments at affordable prices, however the buyers have to live up with bad roads and overflowing sewerage
Attapur: The fast-growing suburban city Attapur offers luxury apartments at affordable prices, however the buyers have to live up with bad roads and overflowing sewerage. The damaged roads and incomplete works have made the ride for commuters to Attapur a nightmare. The main road of Attapur between pillar number 118 and 140 of P V Narasimha flyover is uneven and full of potholes and also the roads or sewerage lines in the internal colonies are in a bad state of condition.
Part of the road, main road right from Retibowli to Attapur, has been left unchecked after the works of underground pipeline by the Transmission Corporation of Telangana (TSTRANSCO) was done. The 220-kilowatt underground cable work commenced on June 27 was supposed to be completed in 45 days, however, there is barely any mention of asphalt and cement filling works leading total chaos during the peak hours. A roadside vendor, Moahmmed Imad said, "There is a severe traffic jam during peak hours in the day since the beginning of these digging works."
Internal roads in the area like Panduranga Nagar colony, near Attapur gram panchayat and Kishan Bagh are filled with potholes. Some of the areas in Attapur ward were spilled with sewage water since the recent spell of rains and complaints went unheard by the GHMC officials. A resident of Attapur, P Vikram Raj tweeted on KTR handle - "Drainage overflow #KTR SIR Since 4 years We had problem we complained many times but no one response." Improperly laid pipes in Padnuranga Nagar is resulting in sewerage overflow. A colony with over 100 settlements in Hyderguda old village does not have a drainage outlet system.
Attapur TRS in charge and husband of Attapur corporator Ruvala Jangaiah, said "Work has not begun because there are severe issues with contractors in the area, the tender amount was falsely estimated and hence there was insufficient budget to begin with. We have already requested for re-tendering the estimations so that we can start the works."