Muslim leadership slams NRC publication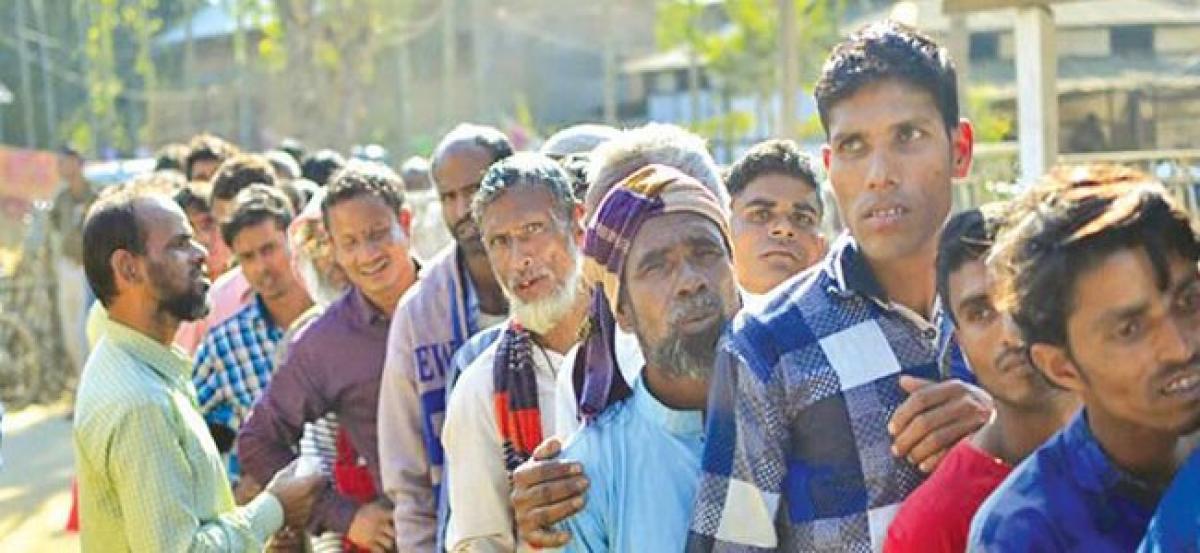 Highlights
Describing process and publication of NRC in Assam, the Muslim bodies have condemned the divisive politics of BJP They alleged that the ruling party with an eye on 2019 Lok Sabha Elections has engaged in dividing the communities to rule the country
Hyderabad: Describing process and publication of NRC in Assam, the Muslim bodies have condemned the 'divisive' politics of BJP. They alleged that the ruling party with an eye on 2019 Lok Sabha Elections has engaged in dividing the communities to rule the country.
Maulana Naseeruddin, president (TS), Wahdat-e-Islami on Thursday condemned the entire process and public of the draft, as it has wiped out 40 lakh of names from voter list. Describing this as well-planned strategy, he said that this exercise showed that BJP and its Hinduvta agenda was biased against Muslims. "This is not just an issue with Assamese Muslims but an issue with all Indian Muslims as the incumbent central government has targeted only Muslims", he said.
Referring to the announcement of the National Register of Citizens of India pertaining to the Assam's NRC draft, he pointed out that while the central government was working to make amendments in constitution that can provide citizenship to Sikh, Jain and Hindus from countries including Pakistan, Afghanistan and Bangladesh in just six years of their sojourn in India, it is robbing away records of Muslims who have been staying in India for decades by illicitly erasing their citizenship and records from the voter list. "This is a clear proclamation of the government's biased outlook towards the Muslim community," he added.
Abdul Gani, State General Secretary, Indian Union Muslim League (IUML) felt that with the utter failure on all fronts, BJP government was bringing out a new weapon to divide the community and rule the country. "All these years they were mum on the issue of NRC list in Assam and all of a sudden when the general elections are going to take place within a short span of time, they have brought out an issue to cover up the failures of this government," he noted.
Socialist Party (India) State general secretary, Dr Lubna Sarwath said that the exclusion of names of over 40 lakh people means if the families were added then the figure would touch 1 crore, which speaks volume about the BJP's plans about upcoming general elections. "Those who claim to be 'Vishwguru' and who chant the mantra of 'Vasudhaiva Kutumbakam', instead of considering it from a communal perspective, should think in a sensitive human way. Opinion of all the political parties should be considered and the Supreme Court should make decisions according to the Constitution and United Nations Charter in order to solve the problem," she added.