Intintiki TRS: Govardhan interacts with locals of Baghikhana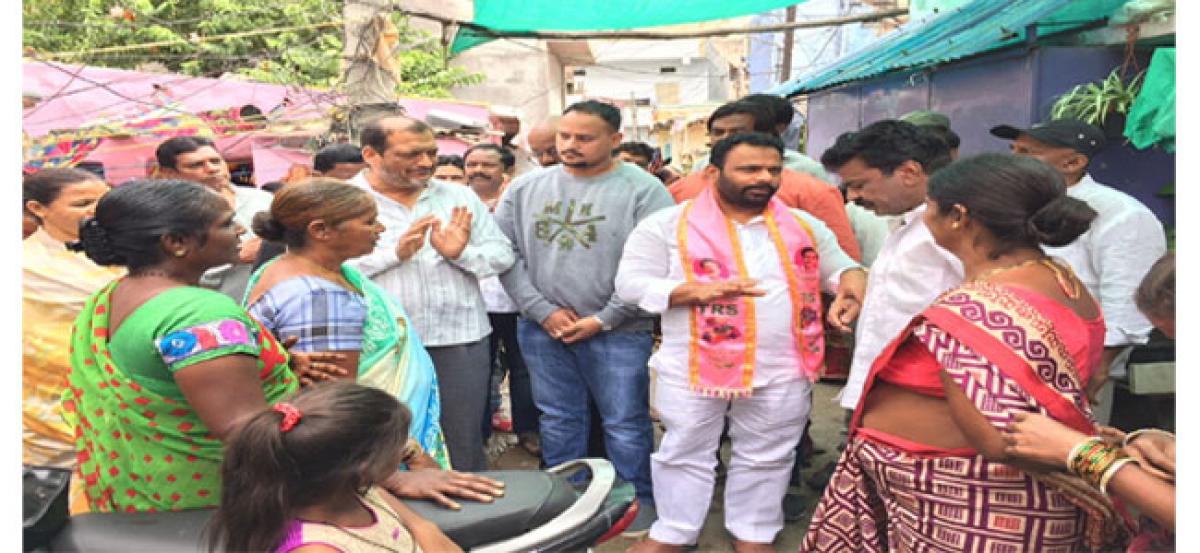 Highlights
As part of Intintiki TRS programme Manne Govardhan Reddy, TRS Khairatabad in charge visited Baghikhana of Himayatnagar and interacted with the residents on Monday He spoke with around 60 families residing in the area since long time and who have been requesting for doublebedroom flats on the current residential site
Khairatabad: As part of 'Intintiki TRS programme' Manne Govardhan Reddy, TRS Khairatabad in charge visited Baghikhana of Himayatnagar and interacted with the residents on Monday. He spoke with around 60 families residing in the area since long time and who have been requesting for double-bedroom flats on the current residential site.
Govardhan said, 'He will speak to the officials concerned regarding the issue, which is already in process and will also speak to Chief Minister KCR on the issue." He further said, "the Chief Minister is working hard to remove the poverty in order to build 'Bangaru Telangana' by introducing various schemes which benefits the poor people of Telangana." Local TRS leaders Balkishan, Mazan, Rameshwar, Rajeshwari, Kiran and Himayatnagar Division senior TRS leaders Yadagiri and Yashwanth were present.

Subscribed Failed...
Subscribed Successfully...