SRHR Q & A in Bangladesh: reasons and resolves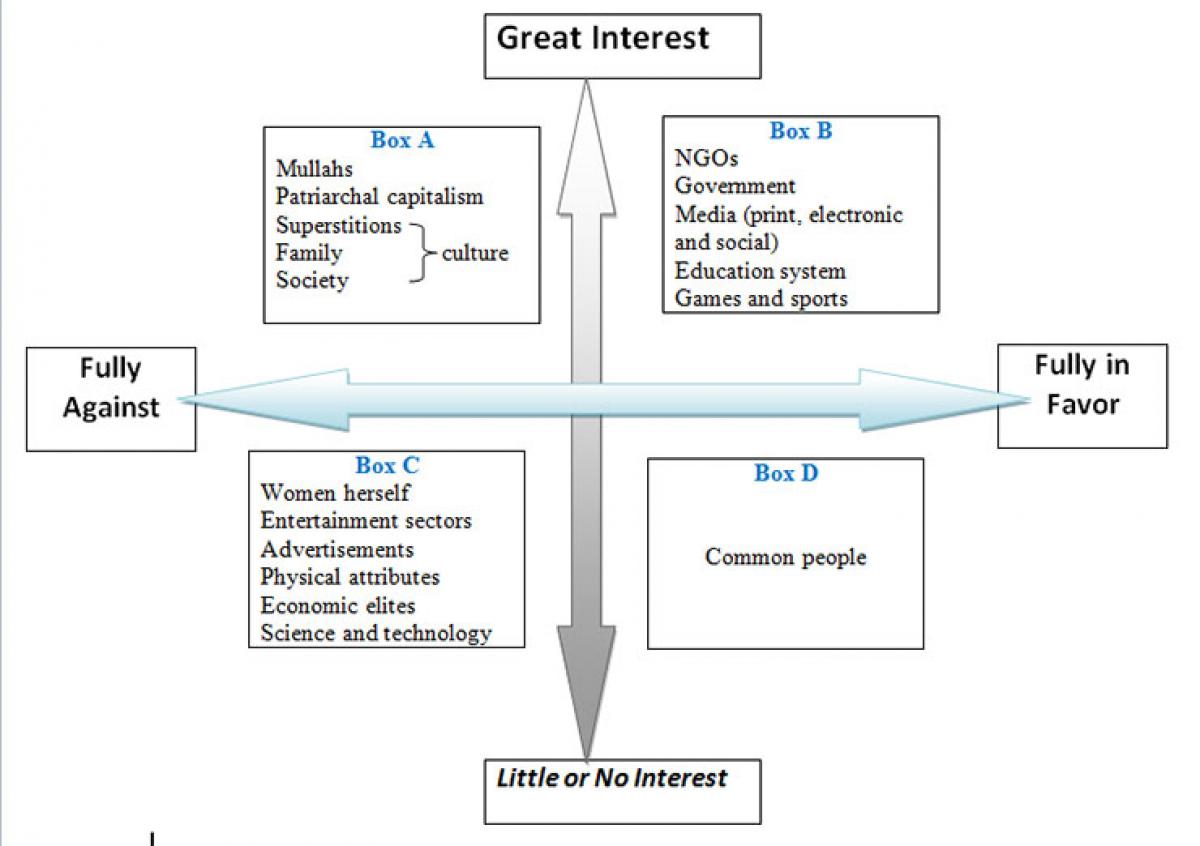 Highlights
SRHR Q & A In Bangladesh: Reasons And Resolves. The paper has so far fixed some of the SRHR facts in Bangladesh which are found terrific affecting women wellbeing scenario in the country. It identifies at least three specific SRHR challenges in Bangladesh, if prioritize them.
ADVERTISEMENT
1. Identification of core challenges, causes and consequences
The paper has so far fixed some of the SRHR facts in Bangladesh which are found terrific affecting women wellbeing scenario in the country. It identifies at least three specific SRHR challenges in Bangladesh, if prioritize them.
Firstly, it is the higher rate of Early Forced Marriage (EFM). The ruling government recently initiated a policy, which encouraged to victimize millions of teenaged girls legalizing an option of lowering two years of marriage age of girls—from 18 to 16 years (Prothom Alo), if her parents assume its ok to get her married. Prevalence of Early Forced Marriage (EFM) seems like 66% girls (highest, Niger is 75 percent) are married off before their minimum legal age limitation of 18 years (ICRW) in Bangladesh. UNICEF thinks half of Bangladeshi girls are usually married at the age of 15 and 60 percent of them bear their first child at the age of 19 only. Child Marriage is illegal in Bangladesh since 1929 and the minimum age of marriage was set in 1980—18 for girls and 21 for boys, but the scenario of EFM has always been unchangeable (HRW). Behind the recent government recent policy of more populations, authority thinks Bangladesh needs still more population to sustain its soaring economic growth—GDP 7.5 percent now. Greek-like territory, Bangladesh constitutes approx. 180 million people, 20 million more people than greater geography, Russia. These seems to be complete illusions of government, what we need right now is skilled pool of labor forces. And the unemployed are always available in those rural areas, so we ask government to find them and engage them in development projects, rather than causing to leave Bangladesh for economic migrations.
Secondly, the shocking aspect is that only 28 percent Bangladeshi women get to access to modern contraceptive use, far below than global average of 57 percent. And then fertility rate increases up to 79 (Fact fish, 2013), much higher than global average of 45 (World Bank). Why? See there exist no concept of contraceptive use in Islamic practices, beliefs like since God himself would feed upon those new-born babies, why people should think the future of those babies? So it's anti-Islamic by practice and truly against the God's superiority. And therefore, the governments—either ruling or opposition never dares to force against Islamist communities in Bangladesh, which might cause to the politicians, lose their thrones in the face of religious protest/violence. Besides, old-fashioned practices of Islam always encourage early marriage to ensure virginity of girls and the rate of EFM soars higher in ratio.
And finally persecuting aspect of SRHR scenario is massive gender violence against women of different stages of age. Approximately 87% of currently married woman face physical violence, where around 90% of women experience psychological violence in Bangladesh (BBS), compared to 35% average violence against global women in lifetime (WHO). Of 62 percent violated women, only 18 percent of them access the justice system and around 30% can never access justice, since the violence is considered as family matter (The Daily Star).
There, I see two evil causes—protracted patriarchal capitalism and women are not empowered, through education and employability, when cause them suffer the violence.
2. Deepen understanding— initial research and detailed statistics
Educated and higher middle-classed city dwellers are characterized with less Early Forced Marriage (EFM), except some slums and ghettoized areas. But the EFM remains alarmingly prevalent in those 59,990 villages in Bangladesh. And there exist the saga of poverty, what we found 25 percent poverty rate existing today, compared to 15 percent of global rate of poverty we found in module exercises 1 and 2. And this poverty, among others, causes around 66 percent girls to be married off before 18 and shocking things is approx. 10 percent of those married teenagers give birth to their first child before the age of 15! (UNFPA).
Besides, in poor familial settings girls are often treated as burden in Bangladesh and parent just release these burdens marrying their daughters off at child age (The higher the age, the more to pay the dowry). They always seek wealthier brides, once they get, they do not like to consider the age of those teenagers, waiting to lose the brides in uncertainty; who comes next, nobody knows. Moreover, parents concern the purity or virginity in religious superstitions and practices, where girls may sometimes involve in extra-marital relationships (Plan UK). These superstitions oftentimes cause health complications—increased maternal mortality rate, malnutrition and amnesia, while forcing them to drop out of the schools (MDG Fund). Despite seemingly sufficient subsidies or 'free education policy' of government, poor girls cannot continue education simply the fees for exams, uniforms, stationary, and other associated expenditure are NOT affordable for her impoverished family. So girls leave their schools and soon after get married off. Increased sexual harassment also creates anxieties among parents to fasten child marriage as soon as possible (HRW).
International Covenant of Civil and Political Rights declare no marriages will be bonded among spouses without their free and liberal consents (UN). In Bangladesh, both religious and civil laws define marriage, where the civil laws define technical aspects, but religious explanations are still a stake to even secondarize the existing applications of civil laws. Surprisingly Bangladesh lacks any specific regulations against EFM, but the consents of both parties to marriage are simply requirements, practicing for years. However we have 'Child Marriage Restraint Act' banning the child marriage, not EFM in Bangladesh (US Embassy Dhaka).
In case of contraceptive usage, majority illiterate-married women ignore the compelling significance of contraceptive usage, while the adolescents fear the issue and sometimes feel shyness. Poor inter-spousal communication of family planning and religious sentiment outnumber the contraceptive usage among fertile women. Besides social norms of early-child-birth result in less contraceptive usage, while women are even forced to give birth non-stop until having expected baby boys. Unwanted pregnancies are found quite common among women in those rural villages and inadequate male participation or their negligence in using contraceptive methods is equally responsible for untimed child bearing. Adolescent men's participation decreases the sole burden upon women, making contraceptive usage more effective and mutually understanding. In 2013, the men's participation in the process is about 0.6 percent, which clears how unreached the practice among the males (The Daily Star)!
There are some dominant challenges which results in the minimal portions of contraceptive usage
a. SRHR info and services to adolescent are inadequate in Bangladesh
b. SRHR education not necessarily incorporated in curriculum
c. Poor capacity to include the adolescents in SRHR services, failing to reach out at door steps
d. Failed to identify potential adolescent users
e. Promotion of increased communication among the couples about family planning
f. Increasing female literacy rate seems best way of interventions in SRHR phenomena
Finally Violence against Women (VAW) is a third most vulnerable scenario in Bangladesh, which has been identified in the Module exercises no 1 and 2. However, administrative failure, lack of social resistance and implementation of laws and ignorance of patriarchal mindset are, among dominant reasons to cause prevailing or further deteriorating the scenario. Besides, VAW particularly includes dowry violence, rape, acid violence and different types of sexual harassment (Odhikar). Rape victims— a typical kinds of VAW, suffer severe social stigma and are oftentimes labeled as guilty party by administrations, which stop the victims to speak against the gender violence, so better to hide the incident. However, Odhikar—a human rights organization in Bangladesh identifies causes like—weaker criminal justice system, insensitivity of people, corruption, wrong postmortem reporting and lingering judicial procedures result in the growing injustices to the gender violence against women. In wider sense, the Violence against Women (VAW) includes dictation of blatant Fatwa, harassment in workplace, internal and international trafficking of women and existing polygamous marriage.
3. Pinpointing target—power map
Diagram: customization of IPPF Diagram (International Planned Parenthood Federation) in perspectives of Bangladesh, which was developed to plan out how to approach different advocacy policies.
If we see the customized IPPF diagram we easily find in the Box B some elements and actors possessing most of power in the circled scenario of wholeness, which are, among other NGOs, media and sporting tools at bottom level to the policy level of government and education system at top level. Here it draws clear relationships defining how bottom level affects the policy level in the top. This relationship signifies the role and importance of citizens' interventions in the circle of power. Bangladesh's journalists, activists and NGOs have long been found engaged in the fruitful intervention shaping the government and other agencies to formulate policies and thereby to execute them. These are areas which extensively bring citizens' participation in the process, what we believe and do in Bangladesh. Evil Box A and its axis Box C remain very negative, even harmful affecting the process or empowering women, specifically to say. Here Box A directly hinders the progress in SRHR aspects of the country and significantly deteriorates the existing wellbeingness. Box C seems to be slightly passive in the adverse scenario. It does not directly hampers the SRHR issues to be backwarded.
4. Fixing goals and objectives customizing Bangladesh:
Goal: Streaming the three SRHR issues— Early Forced Marriage (EFM), necessity of modern contraceptive use in reducing the higher fertility rate and minimizing the Violence against Women (VAW) through the tools of citizens' journalism.
Objectives: Appointing village youths in citizens' journalism to report the particular SRHR violations in those areas. Since professional journalists sometimes face local confrontations during reporting or they find everything okay when people find journalists' presence. Therefore citizen's journalism favorably helps locate the real scenario and intensity of violence in an environment nobody can identify whether they are covering specific news. We, The Bangladesh Today, especially feature section, run by me are applying the project for a period of two and half years and so the project is tangibly successful in its way of streaming those unheard stories in newspapers.
1. In case of second issue of contraceptive use, since Mullahs and their Fatwas discourage the larger women community, we would advocate the government and private agencies for increased engagement of religious figures in support of using contraceptive use or ask them to find a positive religious explanation why people should use contraceptive in Islamic ways, mostly in those thousands of rural villages. This I see a religious solution to religious challenge.
2. Regarding to minimize Early Forced Marriage (EFM), we need to think why there still higher rate of EFM, even after government manages subsides and other allocations in girls marriages? It means whether it doesn't work the policy or the facilities doesn't reach to the potential beneficiary. This issue of SRHR require comprehensive research to further option the suitable policies, fitting the challenges. Like contraceptive use, EFM also involves religious practices where Islamists figures always prefer early marriage of girls so that the virginity and purity of girls can be maintained until marriage. Besides socially parents try to avoid increased dowry, which increases with her age growing. Post-educated employability can drastically minimize the rate of EFM. However, at citizens level, we can boost awareness through cultural programs—street dramas, processions, cultural events and public rallies and sit-in demonstrations against EFM. It works, since we apply through many NGOs and me, being a journalist observed it closely.
BY Rakibul Hasan