White house alleges that Trump knew Russia was behind cyber attacks during US Polls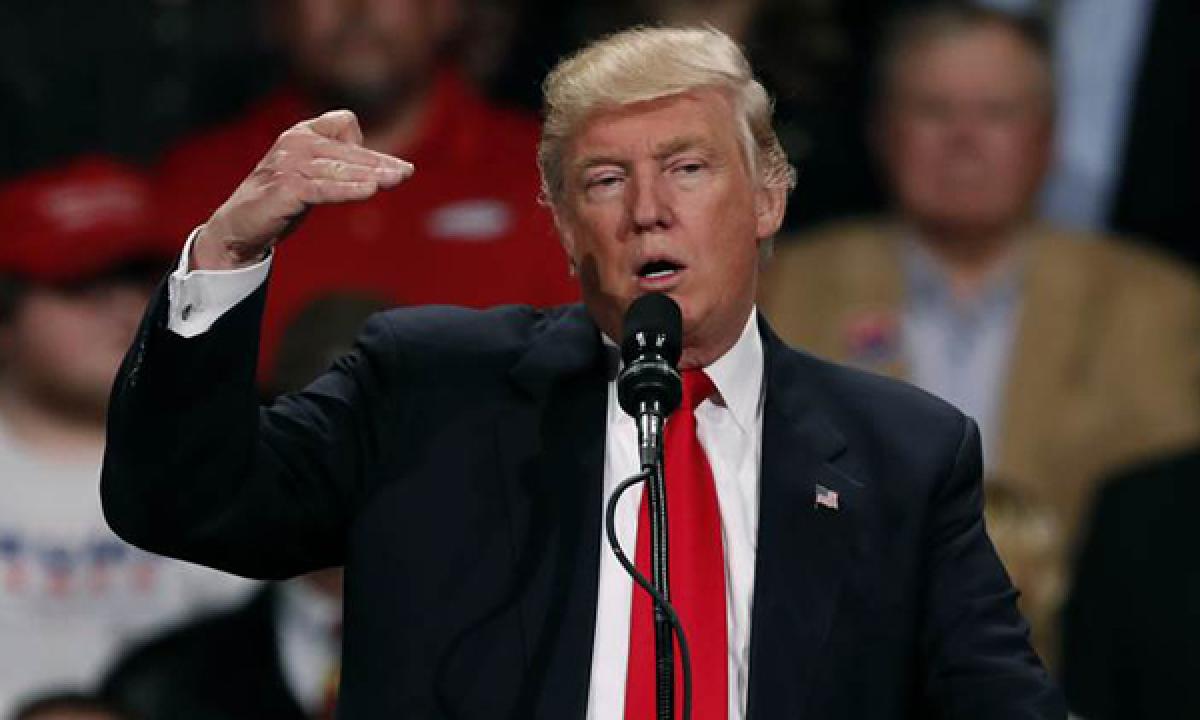 Highlights
President-elect Donald Trump knew that Russia was involved in \"malicious\" cyber attacks during the US election and was helping him while \"hurting\" his rival Hillary Clinton, the White House has alleged. \"Trump was obviously aware of the fact that Russia was engaged in malicious cyber activity, and that that malicious cyber activity was having a negative impact on his opponent\'s campaign
President-elect Donald Trump knew that Russia was involved in "malicious" cyber attacks during the US election and was helping him while "hurting" his rival Hillary Clinton, the White House has alleged.
"Trump was obviously aware of the fact that Russia was engaged in malicious cyber activity, and that that malicious cyber activity was having a negative impact on his opponent's campaign and was boosting his," White House Press Secretary Josh Earnest told reporters at his daily news conference. "He's not the only person that knew that. That was something that was being widely reported and was evident to anybody who was reading the newspaper," he said on Thursday.
Asserting that while it is difficult to tell who exactly was his source, Earnest said Trump could have relied on news reports or somebody on Capitol Hill who had been briefed about the matter and in turn informed him or his team about it. "It's also possible he consulted with one of his closest aides, Roger Stone, who back on July 27, to be precise - tweeted, 'Of course the Russians hacked at Hillary Clinton's e-mail," he said.
"I don't know if it was a staff meeting or he had access to a briefing or he was just basing his assessment on a large number of published reports, but Trump knew that Russia was engaged in malicious cyber activity that was helping him and hurting Secretary Clinton's campaign," Earnest said.
He, however, quickly clarified that he was not trying to delegitimise the electoral victory of Trump. "We've also heard from the President-elect's team that they're concerned that there's some effort to delegitimise his presidency. I think President Obama has made clear, literally hours after the votes were tabulated and reported, that he and his team were committed to a smooth and effective transition to the Trump administration. And all of the available evidence about our actions since then indicates how seriously the Obama administration has fulfilled that responsibility that we have," he said.
Outgoing US President Barack Obama has ordered an investigation into the election related hacking. "The president determined, once the intelligence community had reached this assessment, that a proportional response was appropriate. But at this point I don't have anything to say about whether or not that response has been carried out or whether additional responses could be deployed," he said.
Earnest said there was reason to be concerned about Russia potentially having attacked the election infrastructure of the country in cyberspace. "That is why a focal point of our efforts through the summer and fall was to mobilise substantial federal resources and to work to build political support for a federal government effort to help cities, counties and states defend their elections infrastructure from Russia hacking," he said. "The good news is that the intelligence community has reported that they did not observe an increase in Russian malicious cyber activity on election day that interfered with the ability for everybody to cast a ballot or any election official to count it accurately," Earnest said.