Romanian military prosecutors investigate former president over 1990 deaths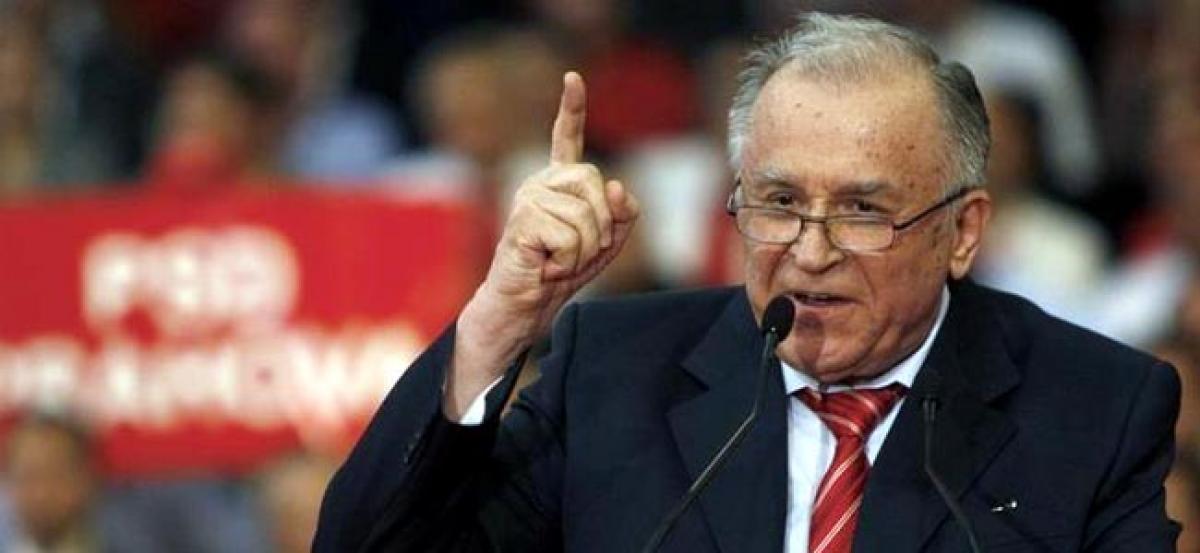 Highlights
Romania\'s top military court on Friday launched a criminal inquiry into former President Ion Iliescu and ex-prime minister Petre Roman over deaths
Romania's top military court on Friday launched a criminal inquiry into former President Ion Iliescu and ex-prime minister Petre Roman over deaths which occurred after thousands of miners stormed demonstrations in the capital in 1990.
The court said the two, together with the then head of the secret service and several other officials had a role in the killing of four people during clashes with crowds protesting against Iliescu's rise to power after the 1989 fall of communist rule.
"During June 11-15, 1990, the subjects of this probe for crimes against humanity, agreed and masterminded a generalised and systematic attack against civilians, demonstrators and against the population of Bucharest," said a court prosecutor reading out an inquiry document.
In June 1990, a month after the first post-Communist democratic elections, Moscow-educated Iliescu summoned 20,000 coal miners to save his ruling National Salvation Front from what he called a "fascist coup attempt".
Prosecutors say they suspect Iliescu of crimes against humanity relating to the violence that ensued between June 13 and June 15 after months of peaceful demonstrations in Bucharest's main square.
The 86-year-old has repeatedly denied accusations that he engineered the violence, which Western observers said had hampered the country's transition to a market economy and deterred foreign investment for years.
Military prosecutors who ordered the inquiry into the rally said four people were killed, three others were injured by gunfire and 1,269 more were wounded.
Iliescu enjoyed widespread popularity after the bloody 1989 revolt when communist dictator Nicolae Ceausescu was deposed and executed by a hastily assembled firing squad on Christmas day.